A charcoal grill is a great way to enjoy a summer cookout. A charcoal grill provides the best flavor, and it's an easy way to get the food ready for guests.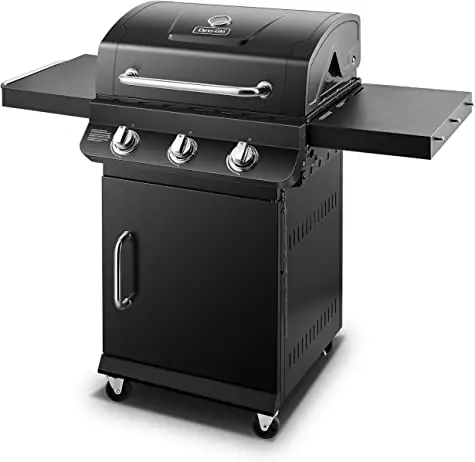 The best heavy duty charcoal grill is one that has all of the features you need for a successful cookout. It should have a cooking area that is large enough to fit your needs, and it should have grates that are easy to clean. A good heavy duty charcoal grill should also be durable and made from quality materials so that it lasts for years of use.
BEST HEAVY DUTY CHARCOAL GRILL — DYNA-GLO Dual Zone Premium Charcoal Grill
Features
Fuel: Charcoal lump or briquette
Weight: 112 pounds
Total cooking area: 816 square inches
Product dimensions: 60.2″H x 50.5″W x 28.2″D
Warranty: 3 months warranty 
Why We Love It
The DYNA-GLO Dual Zone Charcoal Grill is another great choice if you want to prepare some delicious barbecue meals on your patio or deck. This grill features two separate cooking zones so that you can use one side for steaks and hot dogs and while other for burgers. 
The amazing feature of this small charcoal grill is its separate wood chip trays. Each side has its lever that can be adjusted to lower or raise the trays. This makes you easily grill the brisket on low heat and the vegetables at high flame at the same time. 
The grill is also featured cast iron grates that can be split into 4. The grill is also equipped with dip trays that hold all the mess. This provides hassle-free cleaning. The easy-access lid opens completely away from the body of the grill. This allows quick access when needed without having to lift up the entire lid when you need something inside your grill!
What To Look Out For
The Dyna-Glo is the heaviest and most expensive grill on this list. It's quite difficult to set it up, but if you are a serious BBQ lover, you should definitely think about buying it.