Did you know that you can use grilled chicken to slim down? It's true! Grilled chicken is low in calories and high in protein, which means that it will curb your appetite.
This healthy Grilled Chicken recipe for weight loss will help you lose weight without a lot of effort. This is a great way to cook for a crowd or make chicken for leftovers. You can also use this recipe as an alternative to burgers and fries, if you're looking to cut back on your carb intake.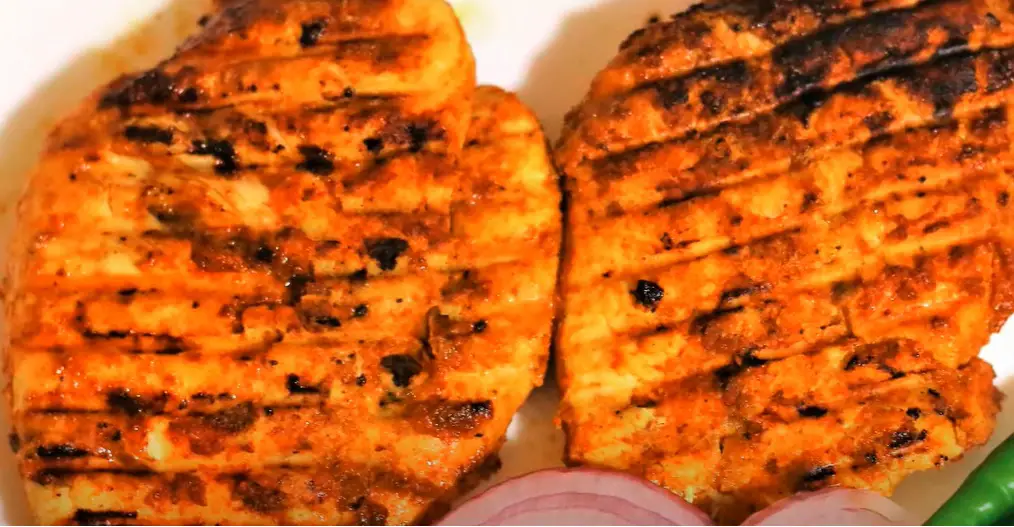 INGREDIENTS YOU'LL NEED TO MAKE THE BEST GRILLED CHICKEN
500 g chicken breast
1/4 tsp turmeric Powder
1 tsp chili powder
1/2 tsp cumin powder
1/4 tsp garam masala
Salt
1/4 tsp ginger/garlic paste
3 tsp yogurt
STEP-BY-STEP INSTRUCTIONS
Use a small knife to cut chicken breast horizontally.
Add all the ingredients and refrigerate for 2 hours in a a sealed container to marinate the chicken. Y
Marinating the chicken allows the flavors in the mixture to permeate throughout and infuse into each piece of chicken breast.
You can use any electric grill. There are many affordable options for electric grills that are easy to use with minimal cleanup. Like George Foreman GR0040B 2-Serving Classic Plate Grill,
Apply oil on both sides of grill and make sure that grill is preheated before cooking the chicken; you want to have good grilled marks and char in a short amount of time. Place the chicken on the grill and grill for at least 7- 10 minutes. Check in between if it sticks to the grill.
In this recipe, the chicken will be cooked on a grill with a lid. This creates convection heat which helps give the chicken an evenly roasted exterior and juicier inside.
After removing the chicken from the grill, let it rest for 3 to 4 minutes before cutting into it. This will help keep the juices in and retain the meat's moisture.