Grilling and griddles are a pitmaster's dream, but when it's time to shut down the business and store these very grills and griddles, we have to be really careful about storing them with precaution and complete coverage to avoid wear or any damage.
Though many people decide to store grills outside, this shortens their lifespan & causes rust & other problems.
If you are not very experienced with how to store grills outside, it can be challenging to know what to do.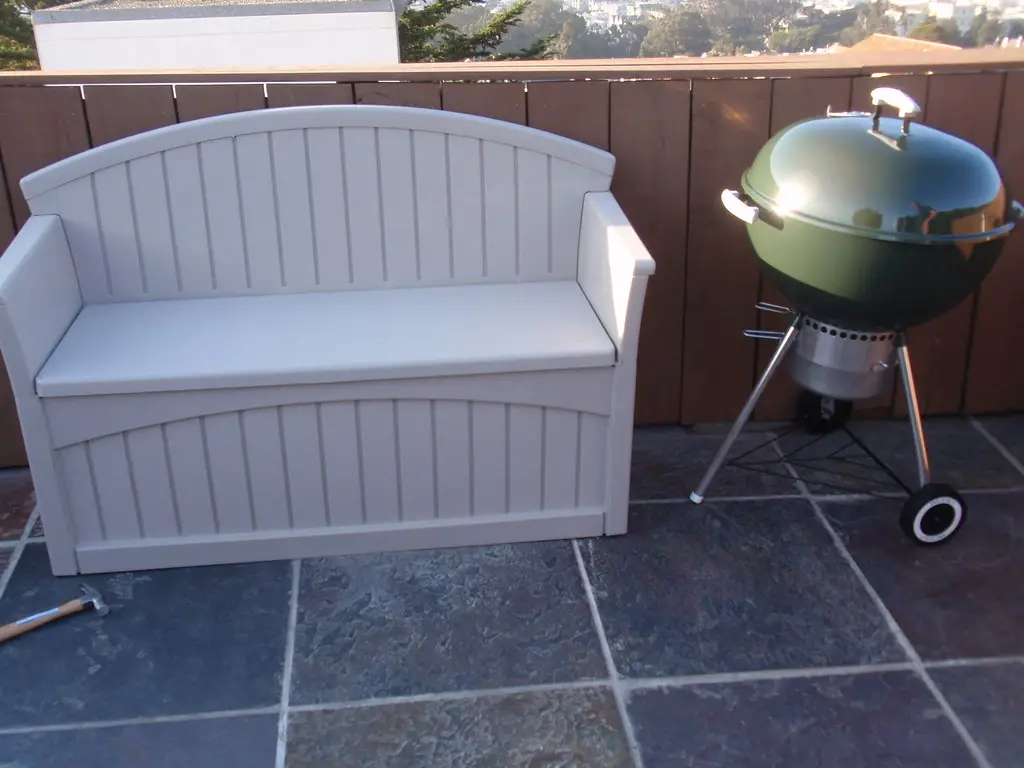 Here are a few outdoor grill storage ideas during the winter, snow, or rain.
Our Top Pick For BBQ Tool Storage Ideas
You will need outdoor grill storage for when winter comes, or when camping season is over, and it's time to store the grill and its accessories safely away till next season.
If you're in a rush, our top picks for outdoor grill storage are what you should check out. Keep reading for more information about our favorite picks.
11 Best Budget and Space-friendly outdoor bbq storage ideas
Moving grill tools and grills around is always a nuisance. Having a weatherproof outdoor grill storage cabinet, cart or table is a great idea.
While the cabinet can be a fixed item in your garage or patio, the cart can be moved in or out as per your needs.
These cabinets and boxes come in various styles and sizes and knowing which one will suit your needs the most is a great place to start.
Below, I have listed the top 11 outdoor grill storage cabinets and boxes along with their pros and cons.
This outdoor grill storage is weatherproof, and is made from strong, durable resin and has an appealing wood-like texture and a 201-grade stainless-steel upper surface.
It is a great storage solution with a large prepping station along with cabinets to keep your grilling tools handy while you cook on your outdoor grill.
When looking into such a cabinet, try to find one with more shelving area for easier organization of grilling accessories and cutlery.
It's a hassle-free way to go back and forth while you cook at your grill.
This is a great outdoor grill storage cabinet idea that is not only very spacious but also waterproof. You can store grill accessories and many items within this cabinet along with dinnerware.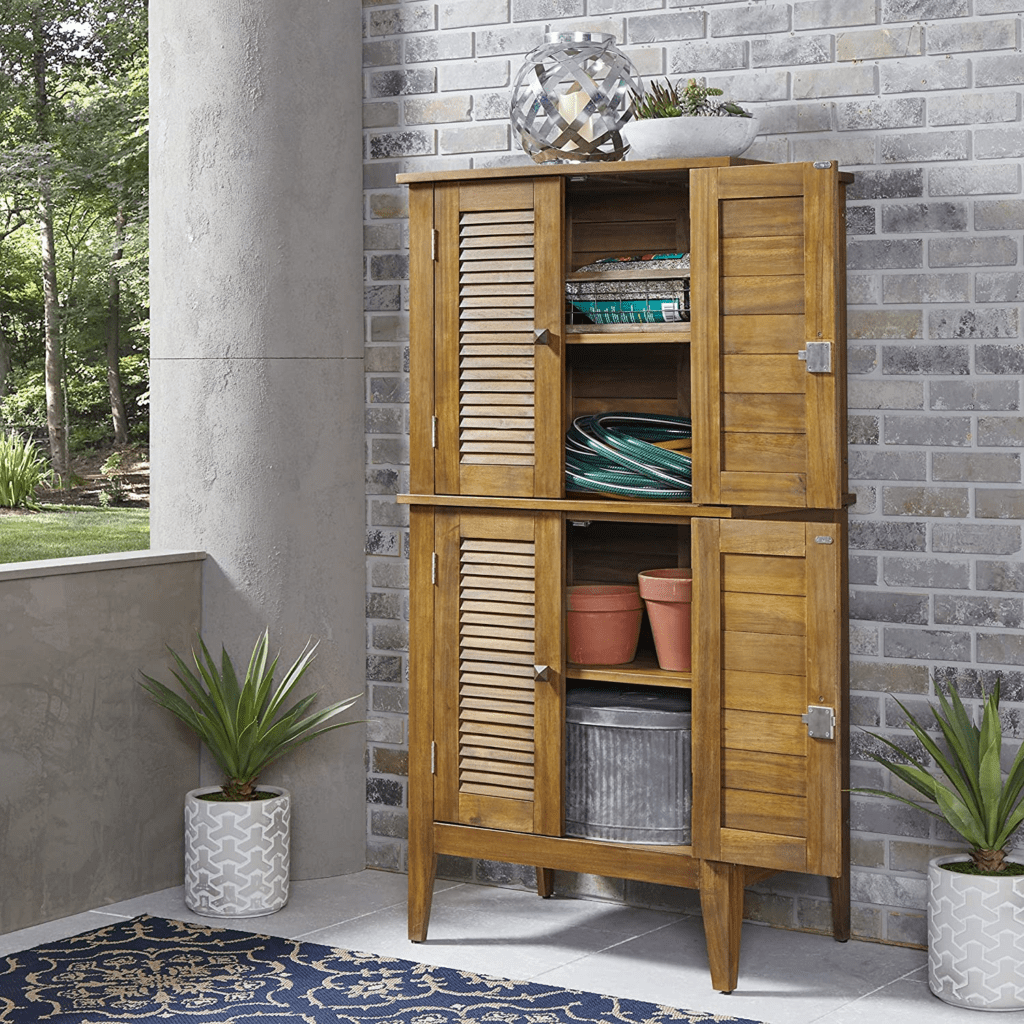 It is quite large and tall, but it can easily fit into your outdoor grilling area.
3. Maho Teak Outdoor grill storage cart (small size):
This is an outdoor grill storage idea on wheels. It is very nifty, with space for storing and hanging items all around its surface area.
There is a resting area for meat right under the table. The smaller size means it can be stored easily with people who have a smaller grilling area. It provides a prepping area along with indoor storage.
It is a large-size option for outdoor grill storage. They are a makeshift buffet table with lots of indoor and prepping space for the outdoor grill master.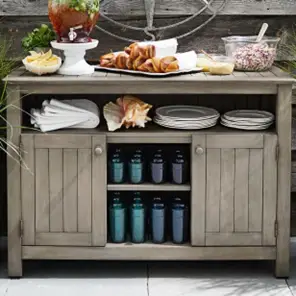 It not only is spacious but also looks beautiful due to its historic design.
This is an outdoor grill storage box with a simple design and indoor storage area for your grilling tools and accessories.
It is weather proof and also provides an area for prepping and resting your grilled food items. It can be used as a sitting space due to its simple and box-like design.
It's small, easily washable and provides great indoor storage space, especially if you use storage bins within its cabinets.
It is a waterproof and weather-resistant, inexpensive outdoor grill storage idea for all grill masters.
With so much space, it can store many things apart from your grilling tools and dinnerware. It can even double as a garden tool shed or a home storage area.
All your grilling needs can fit into this space without the hassle of running back and forth from and to the house.
It is an outdoor, small prep table on wheels. There are hooks for added utility as well as a grill rack for a resting area for your cooked meat.
Many of its features are removable according to your own needs. With a lesser price tag and small size, it can fit into anyone's budget and grilling area.
This is an outdoor grill storage cart-cum-serving station. It's a prepping, storage, and serving station all in one cart. It is full of utility and also on wheels for a grill master's ease.
This is a larger option, with many shelves and cabinets for a larger outdoor grill setting. It has a huge storage area as well as a high-utility prepping station.
It is made out of durable material and its structure makes it resistant to most weather conditions. It's a high-end professional grill master's dream.
Now that we have ample knowledge of outdoor grill storage options and their various utilities, let's move on to the actual storage of the grill itself and how to go about it from start to finish.
Preparing your Grill for Long-Time Storage:
There are many grill storage best practices that should be followed once you decide you are no longer going to be using that piece of equipment for the season.
Cleaning your grill before long-time storage is important for several reasons. Firstly, it keeps any critters at bay.
Any leftover food in the nooks and crannies of your grill/griddle means that you might find unwelcome guests and their dirt stuck inside your grill.
You can just fire up the grill and clean up the critter's dirt easily. Secondly, cleaning is also important to make sure no elements are left behind that may cause moisture accumulation and organic matter they can cause mold, corrosion, or oxidation.
Cleaning your grill/griddle is the first step toward its storage. It keeps mice and other critters at bay. Crank up your grill to a high temperature to make sure all residue food and grease become easier to clean. Pouring water over the grill also helps in steam cleaning the grill and removing residue. Is it Safe to Use Grill after Mice? (6 TIPS TO KEEP MICE OUT OF GRILL)
Now use a grill block to clean the grill top while it's warm.
Now use soap and water to clean even more thoroughly. In case the insides and grates of the grill are super grimy, then try soaking them in soapy water for easier cleaning.
If you own a charcoal griddle, then remember to remove all charcoal and especially clean the ashtray. Moisture can make this ash extremely moldy and hard to remove next season. Slide all the cleaned debris onto the ash catcher and then clean the ash catcher thoroughly.
Now if you have a gas grill, clean the cook box, burners, and flavorizer bars thoroughly. The grill grate is more thoroughly cleaned with a grill bristle brush. Slide the soft debris onto the grease tray and then onto the drip pan to avoid any residue being left behind.
Now either re-heat your grill or take a high-heat oil and coat your grill inside out for rust prevention.
Make sure there are no openings or cracks on the grill through which moisture can seep in. Fix those parts!
Prepare your grill for storage in winter:
If you want to avoid your grill being immersed in inches of snow and you are not a winter grill enthusiast, it's time to store your grill away safely.
Follow the above-mentioned outdoor grill storage tips for preparing your grill and then move on to winterizing your grill.
Winterize your grill:
If you own a gas grill, make sure to turn off the gas tank, unfasten the burners and take off the main gas pipes. Each gas grill comes with a user manual, make sure to check it for optimal usage. Take out the gas unit completely.
Take a spray oil and coat the burners and all other metal parts to avoid any moisture build up on your metal grill which, in turn, keeps rust and mold at bay.
Take a plastic wrap or bag and put the burners in an airtight wrap along with the separated gas tubes. This will prevent critters and cockroaches from making these tubes and burners their cozy home for the winter.
Oiling and wrapping not only prevent moisture and critters but also help with any problems with restarting a flame on your grill next season. Sometimes moisture and residue can cause blockage in these pipes or burner holes and cause uneven or sudden high flames.
Indoor vs. Outdoor Storage in Winter:
If you decide to put your gas grill outside, cover it with a sturdy grill cover, disconnect the gas tank as stated in the user manual, and put it outside in outdoor grill storage shed or anywhere outside where you can visibly monitor it for any accidents. Keep a fire extinguisher nearby for safety at all times.
On the other hand, if you decide to bring your gas grill inside for storage in winter. Never bring its gas tank inside along with it. Not in the garage and definitely not in the shed. Bring the grill inside, and winterize it, but keep the gas tank outside. Keep it far away from children's gardens and any furnace or dryer vents. The gas tank should be in an upright position at all times. The gas tank should always be in an open space; an enclosed space may mean a lethal explosion or a bigger house fire. In an open space, where you can keep an eye on it most of the time, you are more ready to battle any house fires if they erupt.
Remember to put a plastic bag on top of the gas tank's main gas line and seal it. This will help in avoiding faulty leakages as well as prevent insects from making themselves a home within the pipe.
Invest in waterproof covers:
Investing in a durable and waterproof gas grill cover is one of the outdoor grill storage must-haves. It helps in:
It helps in protecting against extreme weather all year round.
It's extremely important for grill safety if you plan for long-term outdoor grill storage.
During winter storage, moisture can seep inside grill parts and freeze them, which creates moisture and eventually lead to mold or rust. Grill covers prevent that from happening.
A durable and complete grill cover will save your grill from rodents and any critters roaming around.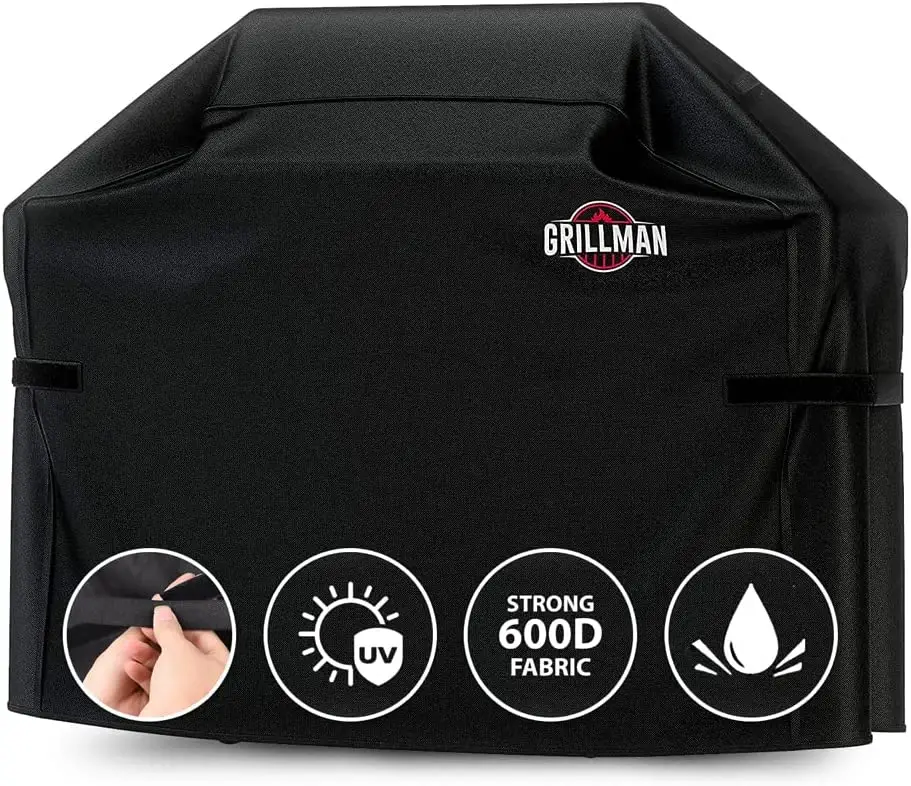 This is a water-proof and heavy-duty grill cover with complete grill coverage.
Does your grill have a grill lid?
All grills and griddles come with their own outdoor grill storage mechanism, i.e., a grill lid. They can come with their own locking gear and lock the grill easily while keeping it in place sturdily.
If your grill does not have the locking gear, then hold the grill lid in place with packing tape.
It's important to do that so that if you are moving your grill for indoor storage, then it is not damaged in any way.
Keep checking occasionally for bugs and critters:
The best bet for outdoor grill storage is to check in on it occasionally. If you find any mice living in your equipment, you can clean it up along with the remaining food residue and avoid any large mishaps when the grilling season comes.
You can avoid a lot of effort and time wastage when is time to take out the grill again.
Is it Safe to Use Grill after Mice? (6 TIPS TO KEEP MICE OUT OF GRILL)
Better to Store Grill Indoors
One of the best outdoor grill storage tips is to keep your grill/griddle indoors for storage, minus the propane tank if it is a gas grill.
Where to Store Propane Tank (9 Propane Tank Safety Tips)
Most Weber grills can be stored inside so they are a great investment for grill masters. Invest in a good grill cover to keep any moisture and critters at bay. Also, if it is possible, try to store your outdoor grill in a storage shed or area.
Perhaps, the Keter Manor's outdoor grill storage shed comes with a window for sunlight and a ventilation shaft.
It is probably not a bad investment for grill masters and enthusiasts whose top priority is to protect their grill's longevity.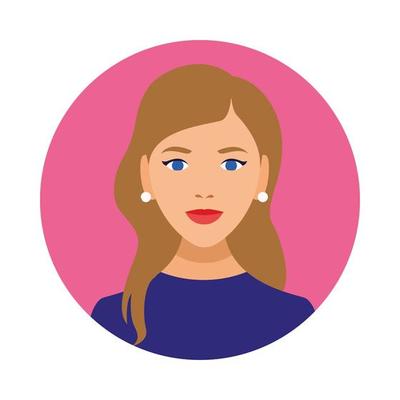 I am a writer, editor, and publisher of Grillcuisines.com – an online blog dedicated to sharing grilling tips, accessories, and recipes to encourage more people to get outside and grill.
I'm off to find out the different types of grill foods, their seasons, and how to conduct outdoor cooking properly. I'll also show you some of my grill-worthy cooking tools & accessories!