Many of us enjoy the summer months and the ability to enjoy outdoor activities like grilling. However, it can be difficult to get that perfect grill going when you are outside.
The pergola is an excellent way to enjoy your outdoor cooking while still having a shaded area for those who don't want to be in direct sunlight.
A BBQ pergola is perfect for any griller, providing both protection from the elements and an open view. Knowing that hot air and BBQ smoke can damage a pergola, you may have a question "Can you grill under a pergola?"
Yes, you can place a grill under a pergola because of its open structure. The top has a louvered design that aids with cross ventilation and helps escape the smoke from the four open sides. Gas grills are safer than traditional charcoal pits that may have ashes escape and burn nearby vines.
Now let's go over some important things to remember before placing a grill under a pergola.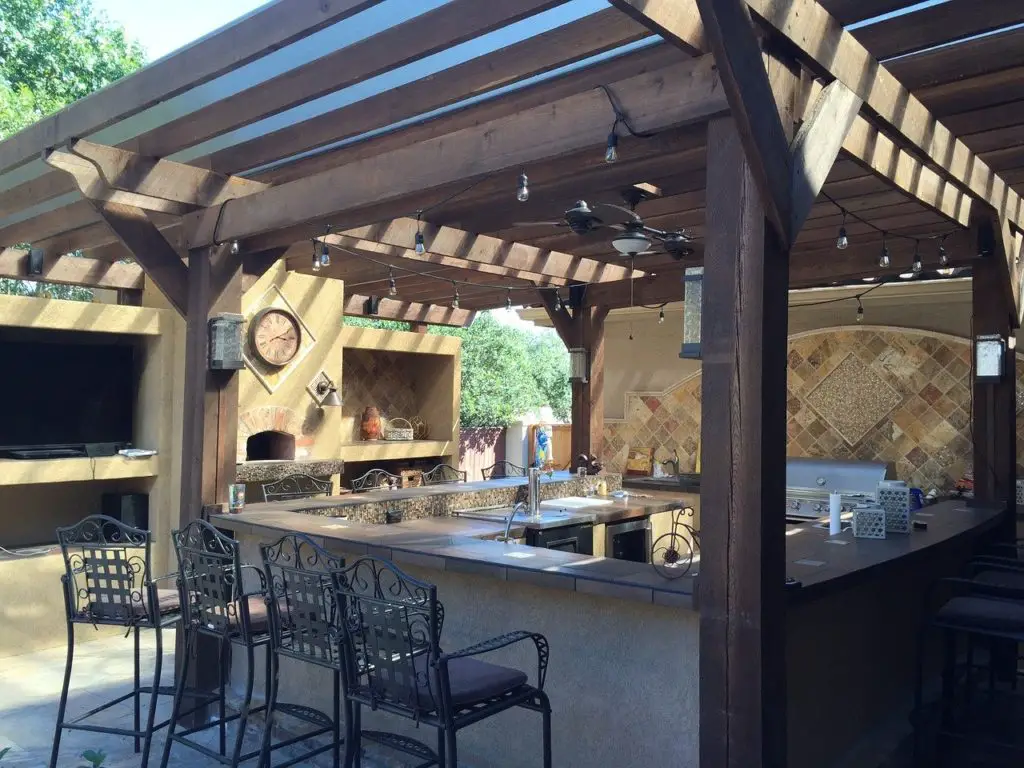 Can You Grill Under A Pergola? What is a Pergola and is it safe to BBQ Under Pergola?
A pergola is a type of roof structure that protects an area from the weather. It is made up of posts, beams, and rafters that are connected together to create sidewalls and a rectangular or square shape.
The posts are connected to the ground by way of concrete piers or pilings. We can install skylights for natural light during the day, while the rafters provide protection from the elements.
Pergolas are outdoor structures that can be used to create shade for an outdoor kitchen. Typically, a pergola's roof is left open or it can have protective fabric coverings(UV Wheat shade for Pergola) – as you prefer.
Grill Pergola can be used as an outdoor kitchen, an outdoor living space, or a place to grill food.
A pergola is typically made of wood, metal, or vinyl and it has open latticework on the sides so that you can enjoy the view while still being shaded. You can even have benches underneath for seating or tables if you want to have an outdoor meal with your family and friends.
The word "pergola" may come from the Italian word "pergula," which means "a little porch." A pergola can stand on its own or attach to another building or your house.
The grill pergola is a growing trend in backyard architecture and is especially good for grill enthusiasts. You can integrate your cooking system into the architectural structure, making it look more attractive than a standalone barbecue.
Pergolas can either be raised high on a timber deck or at ground level and make for a versatile addition to any outdoor space.
Here are some of Grill Pergola ideas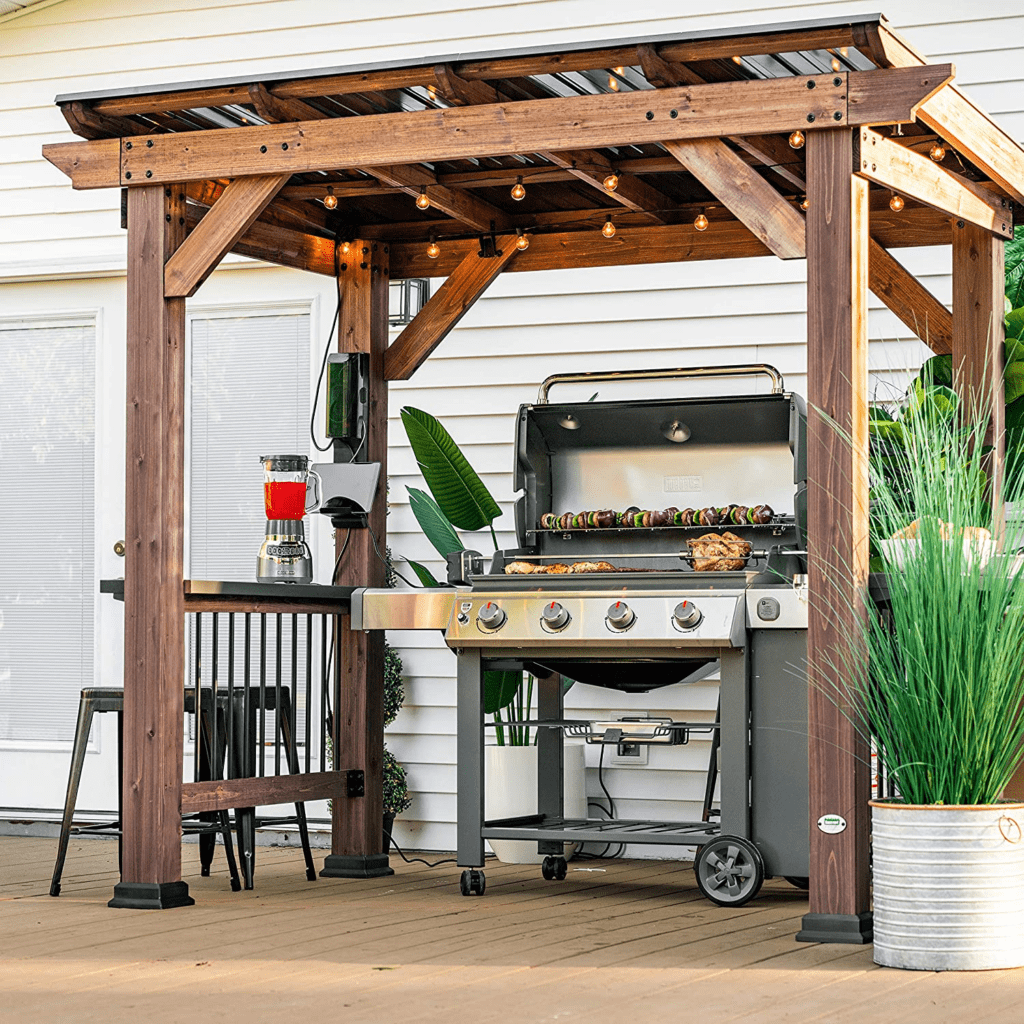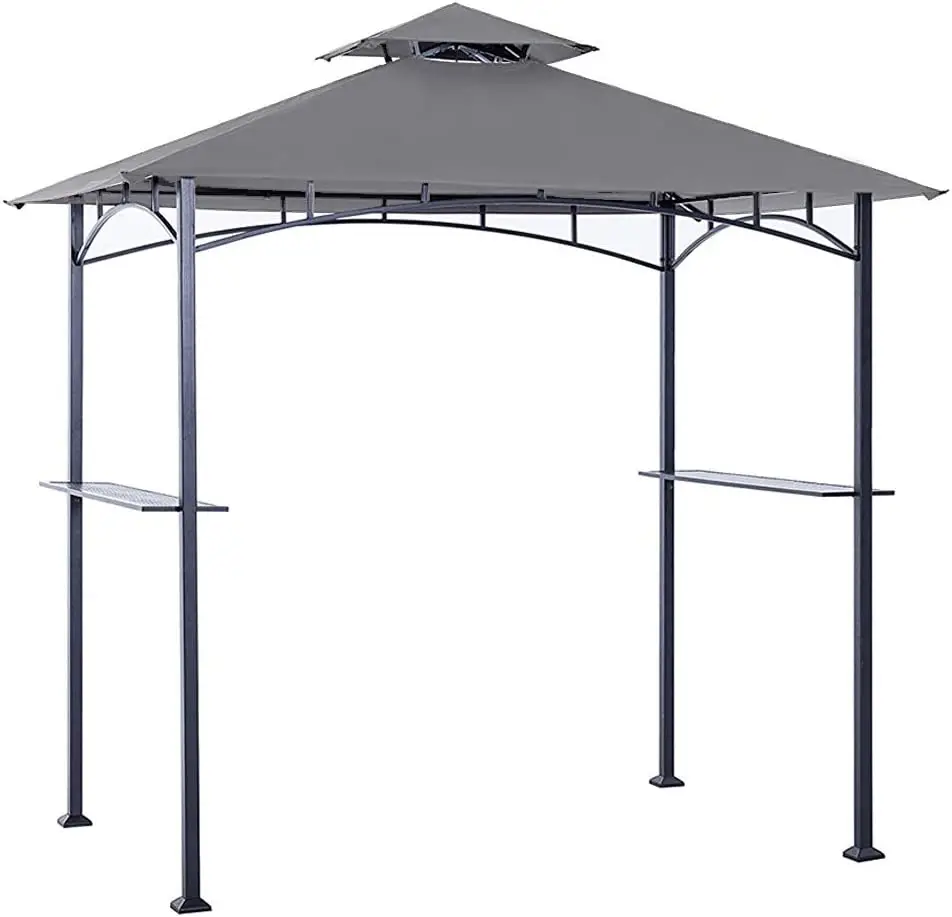 Safety tips for Grilling Under Pergola
To bbq under pergola is a great way to enjoy the outdoors while cooking. But it's not without its risks. From scorching coals to stray sparks, there are plenty of hazards that can put your family in danger.
Here are a few BBQ pergola ideas https://www.pinterest.com/jimhoese/bbq-pergola-ideas/
Here are some safety tips for grilling under a pergola:
—Make sure there is enough space between the grill and the pergola so that heat and smoke don't damage it.
The bbq pergola is a beautiful and practical addition to any outdoor space. However, there are certain considerations for placement. For example, you'll want to make sure there is enough space between the grill and the pergola so that heat and smoke don't damage it.
The Consumer Product Safety Commission (CPSC) recommends having a distance of 10 feet from the grill to anything else within your proximity. Make sure to leave enough space around the grill when you set it up.
Most grill manufacturers recommend a space of at least two feet between your home and other structures as well as plants. Close proximity to the grill could cause dangerous conditions with your pergola.
If you're too close, it can cause fires, as well as the buildup of black soot and discoloration all over it.
However, different clearance distances of grills vary by their make & model, as well as by any local rules.
Be sure to double-check before setting up your grill or outdoor kitchen under a pergola.
—Make your grill pergola safe for grilling
—For an uninterrupted shaded environment, screens, louvers, and retractable curtains or cloth curtains are the best solutions for your pergola. If you're grilling, it's best to slide your pergola's screens louvers out of the way.
This allows smoke to dissipate and keeps your outdoor furniture from smelling charred or smoke over time.
It also safeguards your pergola screens from damage caused by sparks, flame-ups, and grease fires. Even if the pergola is safe from near grill levels, there's still a chance for grease and other contaminants to reach and damage it.
You want the smoke from your grill to exit as quickly and as safely as possible. So it is best to remove any screen and curtain while grilling under a pergola.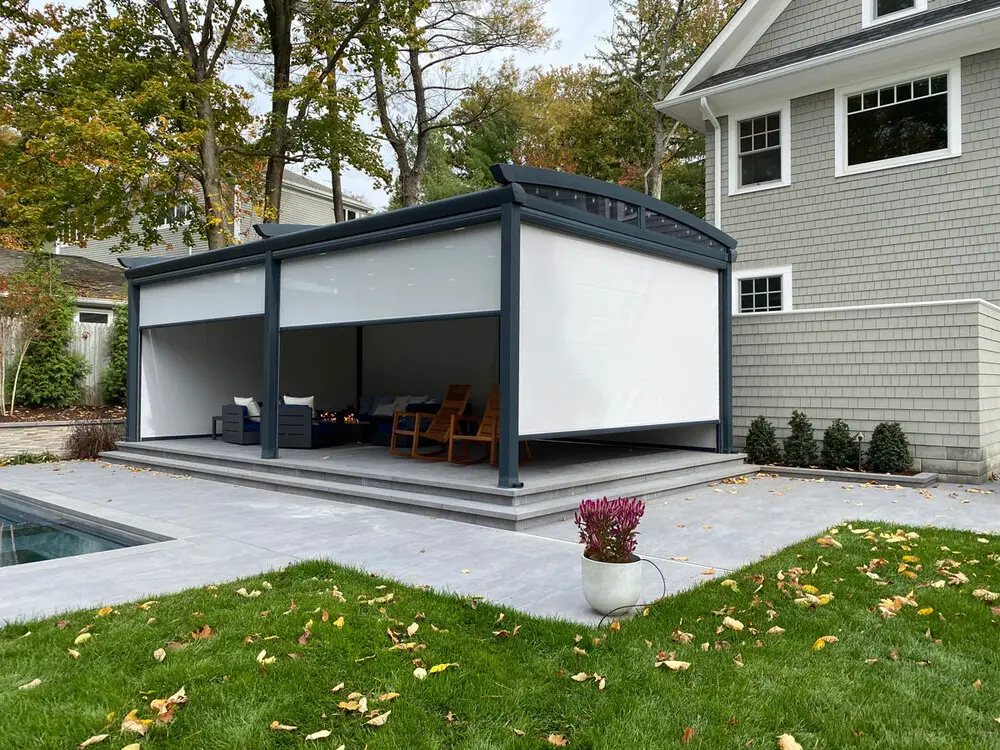 —Outdoor grill Pergolas allow for an open structure that allows for natural ventilation. When your pergola has louvers, you can control the amount of airflow in your cooking area. This is great because it allows you to cook in all sorts of weather situations.
Try adjusting the angle of your pergolas to provide you with protection against the sun while you cook, or close the louvers tightly if it starts to rain.
—When the smoke from the barbeque becomes an issue, use the louvers of the pergola to improve circulation and remove foul smells from your porch or patio space.
One of the best ways to eliminate the smell of smoke from a barbeque is moving the louvers of pergola over grill which will help to circulate air, removing all smells from your porch or patio.
—Follow grilling safety Tips
Grilling under a pergola is a popular activity in the summer. However, grilling safety tips are crucial to preventing fires and other accidents.
You should never leave the grill unattended.
The grill should be placed on a flat surface so that it can be used easily.
Please ensure that the grill is not placed next to any of the pergola beams. Placing the grill next to any of the pergola beams will risk damaging your grill and/or pergola.
Make sure to keep the grill at least 3 feet away from any plant life, furniture, or other objects which can possibly catch fire.
Place a fire extinguisher nearby in case of emergencies don't let kids or pets near your grill.
Don't let kids or pets near your grill.
You can also check Is Grilling In The Garage Safe In Winter Or Rain.
Benefits of Installing Pergola
A patio is a great way to enjoy the outdoors and connect with nature.
People usually use their patios for cooking and dining. It's perfect when the weather is nice! The best part about a patio is that it can be used as an extension of your home and can be decorated with furniture and plants to make it feel like home.
Can You Grill Under A Covered Patio Or Porch?
Many homeowners are torn between whether they should build an open patio or a pergola. The decision is difficult because both options have their advantages. Here are some advantages of installing an outdoor grill under pergola:
—Great investment for your property
Building a pergola can be a great investment for your property. It will provide shade and allow you to enjoy your outdoor space more.
You can use it as a gathering place, like an outdoor kitchen, or even as a reading nook. The possibilities are endless!
Over 75% of prospective home buyers prefer homes with outdoor kitchens because they allow them to maintain their lifestyles when cooking outside. So building a pergola can improve your home's value and your curb appeal.
—A pergola protects from elements such as the sun, snow, or rain
A pergola can be a beautiful way to house your outdoor living space. A Pergola over grill acts as a protective shelter that shields it from the elements such as the sun, snow, or rain, but also allows for airflow and light to reach your sitting area.
They are perfect for outdoor dining, relaxing, or just enjoying the outdoors.
—Building Outdoor kitchen under pergola
Outdoor kitchens are a popular trend in the home improvement world. They feature large grills, sinks, coolers, and other amenities that make cooking outside more enjoyable.
These kitchens can be built under a pergola, which will shield the equipment from the rain and will also provide extra space for gathering with friends and family.
It will become easier and more enjoyable to grill under pergola since you won't have to worry about the weather as much.
Wrap Up: Can You Grill Under A Pergola?
Grilling under a pergola is a great way to bring your outdoor living space together and create a functional and aesthetically pleasing outdoor space.
It does seem like a brilliant option to bbq under pergola, but before you do, it there are a few things you should know.
A grill can be placed under a pergola as long as there is an adequate flow of air and the hot air has room to cool. Grill manufacturers generally recommend having a 3-foot buffer from the grill to other objects.
When you bbq under pergola, make sure there is enough space between your grill and anything that could burn.
10 Best Portable Pellet Grills for Camping & Hiking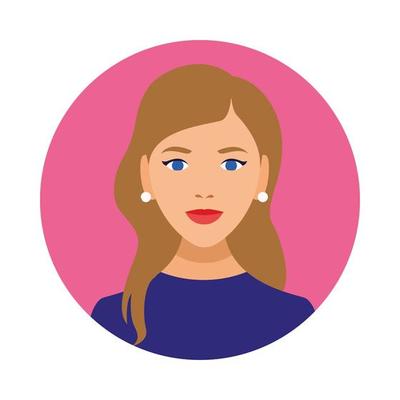 I am a writer, editor, and publisher of Grillcuisines.com – an online blog dedicated to sharing grilling tips, accessories, and recipes to encourage more people to get outside and grill.
I'm off to find out the different types of grill foods, their seasons, and how to conduct outdoor cooking properly. I'll also show you some of my grill-worthy cooking tools & accessories!