Grilling food outdoors is a popular hobby and an enjoyable experience for just about anyone. But, when people go out to the wilderness, they usually rely on traditional grills, such as charcoal or gas grills, which can be bulky and difficult to transport.
Portable Pellet smokers may be the perfect alternative for camping enthusiasts because they are much lighter and easier to carry than traditional grills, and can go in the back of your vehicle so that you can go camping, beach, or hiking.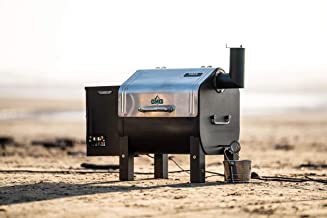 There is a huge selection of portable pellet grills now on the market, and the range seems to be growing continuously.
So let's have a look at what camping pellet smokers are currently available so we can figure out which one is best.
Best Portable Grills for Camping
Top 5 Reasons Why you Choose a Pellet Grill
Gone are the days of bulky, smoky, and heavy grills. A time when you need to wait for hours before your food is ready. Pellet grills are the new thing in the world of grilling. A lot of people who used to go for traditional charcoal grills are switching to pellet grills because they offer some amazing benefits that make them worthwhile.
– You can cook food on them more evenly than with charcoal grills, making it easier to cook juicy steaks, juicy chicken breasts, and juicy ribs.
– Pellet grills are more convenient than traditional charcoal grills because you don't need any lighter fluid or starter fluid; they also don't produce any smoke or smell while cooking, unlike traditional charcoal grills.
– Pellet grills are more environmentally friendly than traditional charcoal grills.
– They're easy to maintain and clean up after use because all you need is a brush for cleaning the grate and metal
– Portable pellet grills are easy to carry and produce less smoke.
– It's easier to regulate temperature on a pellet grill
Best Portable Pellet Smokers for Camping Review
1. Traeger Pellet Grills TFB30KLF Tailgater 20
Key Features of Traeger Tailgater:
Cooking space: 300 sq. in.
Pellet hopper capacity: 8 lbs.
Traeger Portable Pellet Grill Review:
The Traeger Tailgater 20 is a compact pellet grill that is best suited as portable pellet grill for camping, beach, hiking or anytime you want to go. You can Grill, smoke, bake, roast and braise with this compact powerhouse from Traeger. If you're looking for a portable grill that can be folded and put away with ease, look no further! This grill has a an electronic start-stop and big cooking surface of 300 sq. in. & features with an 8-pound capacity hopper.
This grill cooks food to perfection and is also a perfect addition to everyone's homes, whether you use it there or take it with you on a camping trip to cook your food. To help you keep the temperature steady, it has a 'digital controller' and a 'Keep Warm Mode' function.
Traeger Tailgater model currently doesn't support Wi-Fi connectivity. Unlike most other Traeger grills, it can't be monitored or controlled via your phone.
2. ASMOKE AS300 Electric Small Pellet Smoker: Best Tabletop Pellet Grill
Key Features of ASMOKE AS300:
Cooking Area: 256 sq.in
Weight: 48.5 lbs
Pellet Hopper Capacity: 4 lbs
Temperature: 180 to 500 degrees
ASMOKE AS300 Portable Pellet Grill Review:
The ASmoke AS300 Portable Pellet Grill is a tabletop smoker which comes with real wood pellets to make the best smoking, grilling, and roasting experiences. With 2 tiers of porcelain-coated cast-iron cooking grids, this grill provides 256 square inches of cooking area. A perfect choice for a BBQ party for a small group, camping, hiking, biking, RVing, beach, or anything.
With the efficient technology of a temperature management system and a programmable meat probe interface, you can go slow and low or quick with the temperature dial ranging from 180° to 500°F.
ASMOKE's pellet grill exhaust system collects more smoke than other systems do.
Compared to other portable pellet grills for camping, the heat supply is stronger and safer. The heat reaches 500℉ 15% quicker & the wood pellets stores 20% more than other pellet grills available in the market.
The Asmoke AS300 is a small grill with a hopper capacity of only 4 lbs, so you'll have to refill it for longer cooking times.
Asmoke doesn't have Wi-Fi or Bluetooth connectivity, and it has no alerts or timers.
3. Camp Chef Pursuit Portable Pellet Grill PPG20
Key Features of Camp Chef Pursuit:
Cooking Area: 501 sq in (lower rack 253 sq in + 248 top racks)
Weight: 100 Pounds
Pellet Hopper Capacity: 10 lbs
Temperature: 160°F – 500°F
Camp Chef Pursuit 20 Review:
Camp Chef Pursuit portable pellet grill has a PID controller allows for a steady temperature for cooking meat and it is adjustable so you can smoke at any temperature from 160ºF-500ºF.
This portable pellet grill has 2 meat probes, an easy to use menu dial and low-glare digital display allow for grilling perfection by reaching a high temperature up to 650°F
Pellet grill has ash Cleanout System.
This roller stand has a locking chamber and hopper lid that lets you store it without needing an extra container. It has folding legs with leg levelers to allow for easy transport, and it also has dual positions for rolling transport. With this Compact design it is easy to store and transport, which is really useful.
4. Green Mountain Davy Crockett Portable Wood Pellet Tailgating Grill GMG Trek (Davy Crockett)
Green Mountain Davy Crockett/Trek Key Features:
Total Cooking Area: 219 sq.in
Weight: 63 lbs
Pellet Hopper Capacity: 9 lbs
Temperature: 150 to 550 degrees
Green Mountain Davy Crockett/Trek Review:
Firstly, GMG has been selling pellet grills for many years. The Davy Crockett has always been one of the most popular small pellet grills since being released. With some changes, the Davy Crockett is now the Trek. The core features/functionality and price point are still there.
The Green Mountain Davy Crocket Trek's features include a temperature controller that uses PID technology and WiFi connectivity, which makes it easy to control and monitor your pellet grill from the user's phone. It can of course also work with the regular 12V DC supply (just like most other pellet grills).
5: Cuisinart CPG-4000 Wood BBQ Grill & Smoker Pellet Grill and Smoker
Cuisinart CPG-4000 Key Features:
Total Cooking Area: 501 sq. in
Weight: 82 lbs
Pellet Hopper Capacity: 10 lbs
Temperature: 160 to 500 degrees
Cuisinart CPG-4000 Review:
The Cuisinart CPG-4000 Wood BBQ Grill & Smoker is one of the best portable pellet grills on the market, but it is also one of the most durable. It is made with stainless steel and built to last for many years and is water and wind-resistant.
Equipped with thermostat control to maintain a constant temperature. The grill has a large cooking area and includes an electronic digital control panel with a front-mounted LED screen.
This grill comes with a host of features that make it easy to use, such as 1)three chrome-plated cooking grids; 2) two side-mounted access doors; 3) an oven door; 4) an ash cleanout door (with fireproof cover);There is a stationary side shelf, and also a folding front shelf.
6: Pit Boss Tailgater/R-Series
Pit Boss Tailgater Features:
Cooking Area: 341 sq.in
Weight: 79 lbs
Pellet Hopper Capacity: 5 lbs
Temperature Range: 180 to 500 degrees
Pit Boss Tailgater Review:
The first portable, tabletop pellet grill from Pit Boss was the Tailgater which offers a cooking area that is larger than most portables. Pit Boss portable pellet grill allows direct flame searing, giving your meats that succulent flavor that's hard to mimic in other pellet grills.
The Pit Boss Tailgater is slightly heavier than other portable grills.
The cooking barrel is made of durable steel, so the cooking grates are also made of porcelain-coated wire. We usually prefer cast-iron grates, but these are lighter, so they're better portable pellet grill.
The total cooking area of the Pit Boss Tailgater is 341 square inches. That's a decent size for a pellet grill for camping or travel.
Pitboss Tailgater pellet grill has a 180-500 degree temperature range. If you're looking for a smaller sized smoker, the Tailgater is a blast. It's hopper holds up to 5 pounds of wood pellet. Most portable pellet grills will easily offer at least 8 pounds of pellet hopper capacity, meaning it can go much longer without filling it up.
7: Z Grills ZPG-7002B Wood Camping Pellet Smoker
Z Grills ZPG-7002B Features:
Cooking area: 504 sq in
Top rack cooking area: 190 sq in
Hopper capacity: 20 lbs
Temperatures: 180-450° F
Weight: 84 lbs
Z Grills ZPG-7002B Review:
The Z Grills is one of the coolest portable pellet grills on the market today. This grill can do all sorts of things, like BBQ, grilling, baking, roasting, and braising.
The stainless-steel build is similar to the rest of the "700" range. This grill is called an 8-in-1 because it includes 8 different modes that allow you to cook the dish of your choice.
The hopper capacity is 20lbs, which is much higher than the other models on the market. The Z Grills 7002B works similar to other products in the industry so it's safe to assume you'll get up to 20 hours of cooking time with this much hopper capacity.
The cooking surface separates into a main grilling area and an additional smoking/warming section. This gives you a cooking area of about 700 square inches. You can warm vegetables in the rack while you grill hot dogs or braise meat.
The screen controls are super easy to use and straightforward. A "set it and forget it" setup makes lives easier..
Z grill has a grease collector and is made of metal. This helps make cleanup even more simple.
The highest temperature of this portable pellet grill is only 450°F. Generally speaking, searing is better when at a higher temperature, like 500°F.
8: Traeger Grills Ranger Grill TBT18KLD Wood Pellet Grill
Traeger Grills Ranger Features:
Dimensions: 20″ D x 21″ W x 13″ H
Cooking area: 184 square inches.
Weight: 60 lbs.
Pellet hopper capacity: 8 lbs.
Max temperature: 450ᵒ
Traeger Grills Ranger Review:
When it comes to grilling, Traeger Grills knows what they're doing.
The Ranger Grill Ranger TBT18KLD Wood Pellet Grill and Smoker is the newest addition to their lineup. It features a smoker list that is built-in and has list of features such as an ash collector, a side loading wood chip tray, a front loading aluminum grease tray.
Best portable pellet grill designed to take up little space in the back of your car, this Traeger Ranger Smoker can easily fit a 12-hour brisket for you to take with you. The Traeger Ranger is a compact pellet grill that can easily fit into the back of your vehicle. It doesn't have any big legs that get in the way, so it's very easy to transport.
Porcelain-coated grill grates can be easily wiped clean with a wet cloth.
The beauty of this Traeger pellet grill is its precision. It has the ability to hit the perfect low and high temperatures for all of your grilling needs.
Cook timer uses a notification to tell you when it's time to pour the sauce and check on the food.
This grill has 184 square inches of cooking space. That's plenty of room to cook six burgers, two chickens.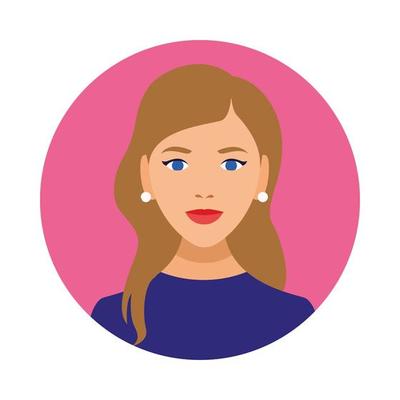 I am a writer, editor, and publisher of Grillcuisines.com – an online blog dedicated to sharing grilling tips, accessories, and recipes to encourage more people to get outside and grill.
I'm off to find out the different types of grill foods, their seasons, and how to conduct outdoor cooking properly. I'll also show you some of my grill-worthy cooking tools & accessories!