Yes, you guessed it right, today we will have a detailed analysis of the best portable grill for camping under $200! While who doesn't love food but grilling barbeque on camping trips and picnics are an unforgettable experience we rarely have. Whether you're traveling some far city, going on a camping trip, or just enjoying a backyard BBQ party, portable grills will make you hot-smoky food like a bingo.
Camp grills serve the common purpose of grilling, but several varieties available make it tough to choose one for the event. Some grills for camping have enough cooking space for not just hotdogs, and some are small to fit into your back bag. Portable grills seem only made for an outdoor cooking experience but set well on rooftop gatherings for the sizzling buffet.
In short, to treat yourself with quick grilled meals on a minimal cooking setup, portable grills are life-savior equipment for food lovers. Here is the list of the best portable grill for camping under $200 you could have for your next barbeque plan!
Best Portable Pellet Grills for Camping
How to Choose the Best Portable Grill for Camping under $200
People might fall for big brands for camp grills, but the high price doesn't always reciprocate high quality. You first need to set your preference and then look at which portable grill matches your expectations. Here is a quick roundup of the main criteria you need to consider when shopping for the best portable grill for camping under $200.
Pick Grill for Camping with Reliable Fuel Source
Propane gas, charcoal, and electric powered-these are the fuel source to run over the portable grill for camping. Propane stands out among other sources, owing to the massive firepower it provides instantly, no matter the campsite and weather conditions. While we have lightweight propane canisters, campers often rely on propane tanks that offer heavy loads to carry along with portable grills.
Watch over the Overall Weight of Grill for Camping
Though propane and charcoal work the same in cooking ability, don't forget to factor in the weight of the fuel you need to carry for your camping trip. Some portable grills feature an exclusive hose adapter which allows you a connection to a large fuel tank. Thus with propane gas grills, you have to carry extra fuel canisters if your whole lot of friends are camping.
Charcoal has an advantage over propane due to the smokiness it adds to your dishes, but it takes much time to heat up. Though charcoal is the cheapest and bio-friendly fuel source, people avoid them for the mess it creates when burned down. Electric-powered portable grills are also not a good choice to rely on because camping often occurs in no-electricity areas.
Consider the Quantity of Food to Cook on Camp Grill
How much food do you want to prepare? That's a billion-dollar question to think of before handpicked any portable grill. For picnickers willing to have only sandwiches or burgers, a portable grill for camping with a small space could meet your desired needs effectively. Or if there is a long list of food pleasurable to serve at the beach party, large portable grills are needed for sure. You should choose one having ample area for grilling that can cook lamb roast or smoked turkey comfortably.
 Although the best portable grill for camping features an exclusive built-in temperature, consistency at a particular temperature is an essential factor to consider. One cannot sit glued to the grill during the cooking process, and only with an accurate temperature can one avoid over-cooked or charred barbeque.
Assessment of where and how you are going camping would help to select the right size and weight of your portable grills. Those backpackers who carry everything on their shoulders, large propane grills are an impractical choice for them. Or, if you are camping in some distant places along with fellow campers, you have the option to carry portable grills on your vehicle. Don't be fooled by the name best portable grill for campers; make sure to check their sturdiness when it stands on the ground or even placed on the table.
One Best Portable Grill for Camping under $200!
Among the hoard of camp grill options available in the market, Cuisinart Grillster comes as the best portable grill for camping under $200. Some outstanding features of this portable grill are; well-insulated cooktop, efficient control of temperature, highly portable design, and of course, very budget-friendly. Below is a further explanation of this and the other best portable grills for campers.
Our Top-Pick for Best Portable Grill for camping under $200
Power: 8000 BTU
Weight: 10lbs approx.
Cuisinart Grillster offers their state-of-the-art model of the best portable grill for camping under 200$ that aims to produce sizzling meals in a heat-efficient environment. A robust steel lid and three well-insulated walls give you the freedom to grill steaks or sandwiches in a heat-lock and no moisture environment. When you ignite the lighter, this grill reaches peak temperature in an instant, so you don't have to wait much for food. Surprisingly, the grill cools down as rapidly as it heated up, making it a reliable model.
For ease of use, portable grills of Cuisinart feature a user-friendly handle to facilities campers on their adventurous trip. This grill for camping can hold a one-pound canister of gas enough to prepare some delightful meaty recipes. However, there are few complaints about the inconsistent control of temperature range.  It's troublesome to set lower temperatures other than peak ones which means you cannot enjoy half-done steaks or pepper chicken. The small cooking space might disappoint if you are planning to have whole grilled turkey for camp lunch. But the portability and compact heat insulation make Cuisinart grill the best portable grill for camping under $200, worthy for a family of two.
Weight: 22 pounds
Weber's portable grill under $200 offers the perfect combination of portability, cooking performance, and value for money.  Its 22-inch cooking rack can grill chicken breast, hamburgers, and corn for the camper's big crew. Weber incorporates a dual-vent mechanism to their portable grill to enhance temperature control while grilling meat.
This grilling kettle topped with a bar handle makes it highly portable to load on vehicles. Also, the grill bowl and lid are porcelain-enameled with holes at the bottom to transit ash remaining to the ash catcher. With the feature of an ash catcher, it doesn't require removing the grill for cleaning the excess. Unlike other fancy models of portable grills designed by Weber, this one has no built-in thermometer. Another downside of having Weber Jumbo Joe is that you'll have to buy storage cases separately.
Weight: 20pounds
One of the reputable manufacturers, Char-broil, has made this high-cooking performance best portable grill for camping under $200 with perfection. You can store up to three propane canisters thanks to a sturdy aluminum lid-lock of camp grills. Although campers are more inclined towards grilled poultry and vegetables, this cheap portable grill is too hot for such low-heat cooking.
For low-temperature cooking, the outside gets charred even before the heat goes inside of the meaty steaks. Its grill grate is of stainless steel, which is easy to clean. But this infrared propane grill is ideal for smoky beef steaks with a secure-lock lid and piezo lighter. Char-broil camp grills provide great portability, but unfortunately, legs are not foldable. With a 200 sq. cooking area, you grill juicy steaks, burgers, wings, or corns for family and friends. TRU infrared technology keeps heat distribution even to keep meat tender and properly cooked.
Weight: 0.02kg     
Power: 6000 BTU
To level up your on-the-go grilling adventure, Coleman Fold Go Propane Grill has got what you want! It has a handle and is folded like a briefcase so you can carry it in your backpack to campsites easily. But here comes a disclaimer, campers need to take along their fuel canister separately. Cooking power of 6000 BTUs, cooktop of 105 square-inch, and adaptable horseshoe burner are some of the perks of having this best portable grill for camping under $200.
 This portable grill by Coleman integrates PerfectFlow technology to improve consistent heat transit in harsh weather conditions. It offers you much convenience in cleaning the grill, courtesy of the removable cooking grates and grease pan. Overall, it serves as the best portable grill for camping under $200 for a relatively small group of campers.
Weight: 37.5pounds               
Power: 12000 BTU
This portable grill under $200 manufactured by Camp Chef is another incredible piece of equipment to enjoy grilling at the luxury of beaches and campsites.  The U-shaped burner with 12000 BTU provides enormous heat to a cooking space of 200 square-inch with the help of a piezo lighter. You can load your turkey breast within the cooking space but owing to the poor installation of Nickle-lid, it's a little bit tough to maintain consistent heat.
With legs folded and propane switch detached, this camp grill is not much portable compared to other ones. One major flaw of this camp grill is the absence of a built-in thermometer means you have to keep an eye over the cooking process by opening the grill very often. In terms of value, it is a reasonable alternative to other expensive models of portable grills for camping.
FAQs
How to make a cheap portable grill last longer?
Despite giving out the best performance, a cheap portable gas grill is not a reliable option due to the poor quality of material used and features. But you can make your portable grill lasts longer if you follow some valuable hacks like;
Always clean your portable grill for camping after every use. It is advisable to use disinfectant soap as meat residues can cause bacterial growth, which can be dangerous for your next grilling plan.
After deep cleaning, make sure to dry out grill grates and pan entirely before storing it. Keep your portable grill lid latched adequately to prevent any physical damage. Keep your portable grill in its storage bag and even while traveling for safe handling.
How to deep clean the portable grills for camping?
Answer: one duty that we are afraid of after enjoying the mouth-watering session of barbecue is to clean the mess on the camp grill. Irrespective of how frequently the portable grill is used, once the oil and other leftover scrape keep mounting, it becomes too difficult to clean, and performance would also be affected. You can deep clean your portable grills for camping as follows:
Spray dishwashing liquid and water mixture all over the inner surface of the grill and let it rest for few minutes. If the grates and grease pan are too greasy, you can use a mixture of ingredients like; water and vinegar in the ratio ½:1 with a teaspoon of baking soda. Spray this mixture evenly over the surface, especially the grease marks, and then wipe with a clean towel.
For effective cleaning of metallic grates, the metallic brush is the best option to avoid the risk of corrosion. Throw the excess grilling recipes from the cooktop into the garbage and empty the greasy pan or ash catcher, if featured on your portable grill for camping. Make sure that ignites of the burner are working correctly; otherwise, clean them too. Clean the knob off the grill, spraying the mixture you made before. Your grill is now ready for your subsequent use.
Conclusion
One cannot afford to choose a low-performance camping grill for under $200 because it can ruin your whole camping journey. Only with the best grilling partner for pleasingly meaty savory one can get those real feels of camping. There are wide varieties of camp grills claiming high-end cooking performance. Therefore, it is necessary to go for tests and trials before getting your hands on the best portable grill for camping under $200. For your next plan of camping, picnic, or tailgating, you just have to choose the best camping grill under $200 from this list, grill down your food and thank us later. Cheers!
While camping to see what pots and pans can be used on the grill you can also check the best pots and pans to use on the grill.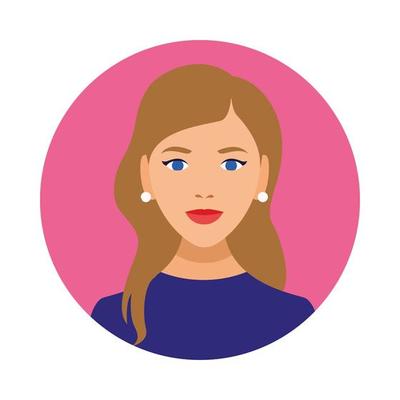 I am a writer, editor, and publisher of Grillcuisines.com – an online blog dedicated to sharing grilling tips, accessories, and recipes to encourage more people to get outside and grill.
I'm off to find out the different types of grill foods, their seasons, and how to conduct outdoor cooking properly. I'll also show you some of my grill-worthy cooking tools & accessories!