PitBoss and Blackstone are some famous names in the BBQ industry when it comes to griddling. However, Loco is an underrated but one of the best griddles in budget.
So if you're looking for a griddle that will make your morning breakfast routine a breeze, this revolutionary griddle is for sure your thing.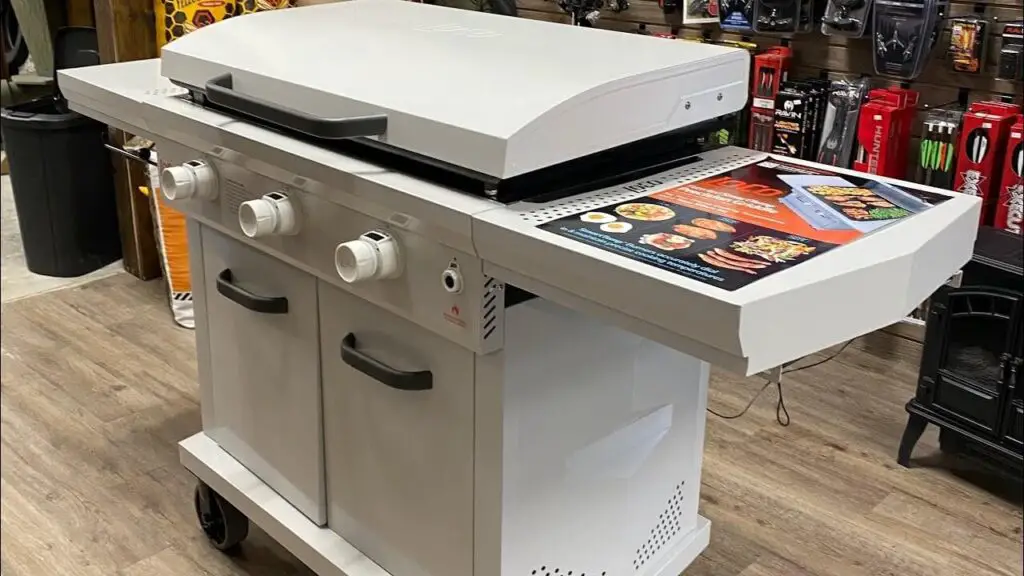 But wait. Is it only budget friendly or does it have more to offer?
In this Loco grill review, we'll take a look at:
Why Loco Griddle deserves a spot in your outdoor grilling area.
The best about the Loco flat top grill review!
The worst part about Loco Flat top grill!
Three best models of Loco Griddle that are a must try!
Read on to find out if Loco Griddle is actually a perfect choice for those looking to upgrade their barbecue tools.
Loco Griddle Review: Four Unique Features Of Loco Griddle 
You might be thinking what's so special about Loco flat top grill that could urge you to buy it?
The Loco Griddle is packed with features that make it perfect for your outdoor cooking needs.
In this Loco flat top grill review I have covered four unique features of the Loco Griddle that will make your grilling experience even better.
In addition to the Loco Griddle, the griddle market has a number of other notable brands that have established their presence in the industry.
Traeger Flatrock, Royal Gourmet, Pit Boss, and Blackstone are just a few examples of these exceptional griddle manufacturers.
Related > > Loco Griddle Vs Traeger Flatrock
Traeger Flatrock vs Blackstone
1. Smart Temperature Control
The Loco Griddle comes with a built-in temperature control feature that makes it easy to monitor and adjust the temperature while grilling.
It allows you to set the desired cooking temperature and keep it consistent throughout the grilling process. This feature helps you achieve perfectly cooked food each time.
2. Burner Pattern
The Loco flat top grill features an optimized burner pattern that evenly distributes heat across the griddle. This ensures that your food is cooked to perfection, with no hot spots or cold spots on the griddle surface.
3. One Pound Propane Bottle
The Loco Griddle has a one pound propane bottle which is easy to install and use. This makes it easier to transport and store the griddle when not in use, so you can take it anywhere with ease.
4. Smart Technology
The Loco Griddle also comes with smart technology such as its lid, ignition, and match holder. The ignition system is easy to use and reliable.
You just need to press the push-button and it will light up the burners with a spark. The match holder is built into the handle of the lid, making lighting easy and safe. 
The Best About Loco Griddle!
The best thing that I liked about Loco Griddle was its smart temperature feature. It is an unusual feature that is less likely to get in most griddles.
The way it allows you to adjust the temperature with precision is amazing. 
Additionally, the burner pattern is not like the traditional one. It is divided such that the heat is evenly distributed throughout the griddle.
Also, the smallest model of Loco griddle with one-pound propane bottle makes it a nice portable choice. 
The lid of the griddle features an adjustable vent that allows you to control the amount of air getting into the griddle.
Besides the burner pattern, it is another great feature for keeping the temperature regulated while cooking. The lid also includes an integrated heat indicator that will alert you when the griddle reaches the desired temperature.
Overall, the Loco Griddle offers smart technology that makes cooking with it safe and efficient. You can easily adjust the temperature, light up the burners, and keep track of the griddle's temperature with the integrated heat indicator.
It also has a convenient match holder that allows you to safely light up the griddle without needing to go near open flames.
The Worst Part About Loco Griddle
When it comes to the Loco Griddle, there are a few drawbacks. Firstly, there are fewer options available in the griddle so you can't choose between multiple options according to your need.
Also, the smart temp technology was the best thing to find in this griddle but there's a drawback. You can only increase the temp by 25 degrees each time. 
The smallest version of the griddle has a relatively small cooking surface. Due to the small size, it can be difficult to cook large amounts of food all at once.
So if you're looking for a larger cooking area with multiple options to choose from, this may not be the griddle for you. 
Additionally, the price point for 36 inches Loco Griddle is higher than some of its competitors in the same size.
But if we compare smaller versions with other famous griddle brands like Blackstone, then it is safe to say that Loco is budget friendly.
Finally, some users have also complained about having difficulty getting an even heat distribution on the cooking surface.
This could be a result of the unique burner pattern, which may require more adjustments to get the temperature just right. 
Three best models of Loco Griddle that are a must-try!
The loCo 36″ SmartTemp 3 Burner griddle is the largest griddle in the Loco family with 738 sq inch surface. This large-sized griddle is designed with the same SmartTemp tech and even a heating system.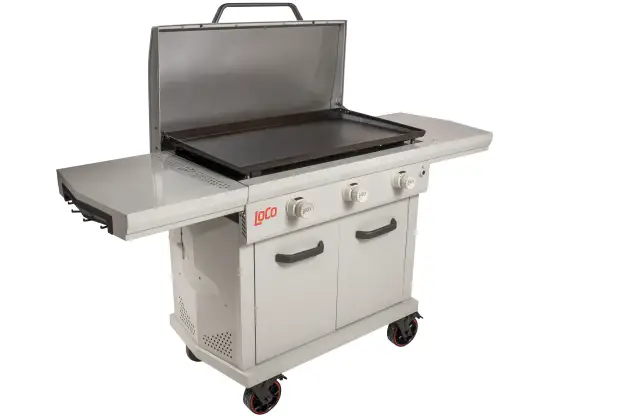 It features three digital burners with individually controlled temperatures to give you maximum control over your cooking.
Even if you make a mistake while setting the temp, don't worry. The built in sensors can maintain the temperature of the griddle themselves. 
When it comes to convenience, the loCo 36″ SmartTemp 3 Burner griddle has it all. It has a double wall lid that gives you added safety and convenience when using the griddle.
It comes with two extra shelves, a cabinet for storage, foldable side shelves, an adjustable drip tray, and storage for utensils or towels. 
Often large surface griddles become hard to manage if you want to move it for storage in the rainy season or take it back in the summer but this is not the case with Loco 36".
Besides being the largest one, you can move it easily due to its 6 inch wheels. 
Overall, the loCo 36″ SmartTemp 3 Burner griddle is a great choice for any outdoor chef.
If you're looking for a reliable and powerful griddle to feed a large crowd, the loCo 36″ SmartTemp 3 burner Griddle is the perfect choice for you!
This griddle is almost the same as the 36 inch one. The only difference is the burners. It has two stainless steel burners instead of three. Each burner is capable of producing up to 15,000 BTUs.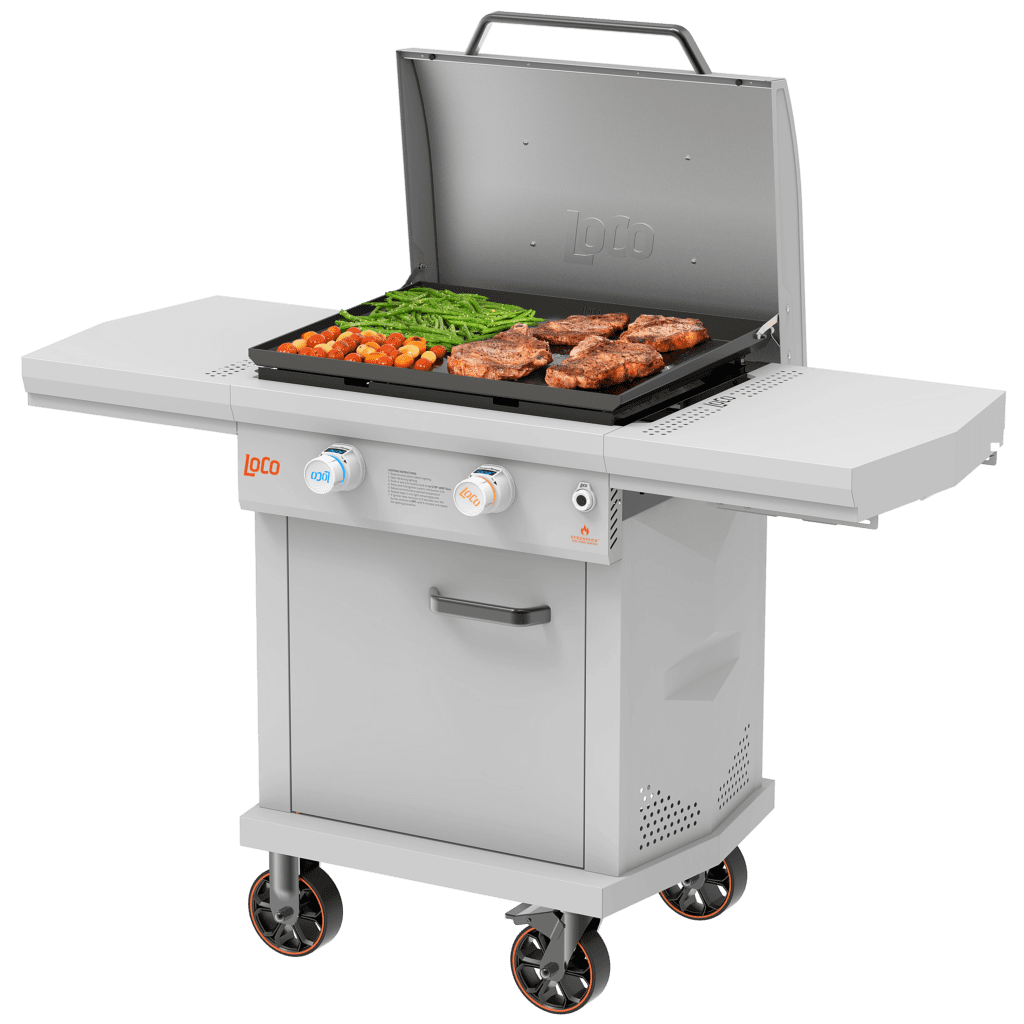 The SmartTemp technology allows you to precisely control the temperature of each burner.
This gives you greater control over your cooking, so you can make sure everything is cooked just right.
It also helps to save on propane, as it ensures that each burner is only consuming fuel when it is being used. 
As far as maintenance is concerned, the loCo 26″ SmartTemp 2 Burner griddle is very easy to maintain. It comes with a removable grease tray to make clean-up a breeze.
The griddle is also easy to assemble and requires no additional tools. 
Its stainless steel construction means that it won't corrode or rust, even after multiple uses. You can season it by wiping it down with vegetable oil or olive oil and let it sit on low heat for 30 minutes before you start cooking. 
With its SmartTemp technology and convenient design, this griddle offers maximum convenience while still providing delicious meals.
So if you're looking for an easy-to-use, durable outdoor cooking appliance, the Loco 26" SmartTemp 2 Burner griddle is an excellent choice.
If you're looking for an outdoor griddle that is lightweight, easy to use and offers a great cooking experience, then look no further than the loCo Griddle Portable 16″ SmartTemp Tabletop.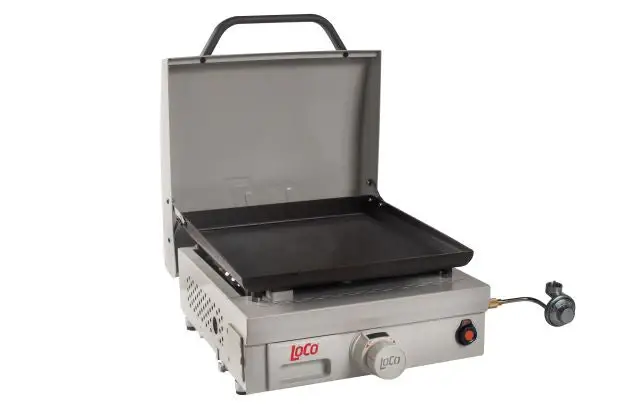 It is a sleek and modern-looking griddle that has 264 sq inches cooking surface.  
The griddle has only one burner with SmartTemp technology and a heating capacity of 15,000 BTU. The temperature settings are also adjustable from low to high, so you can easily find the perfect temperature for your desired dish. 
If we talk about convenience and portability, this version of the Loco griddle is a win. It is easy to manage and lightweight.
Thanks to its one-pound propane tank that doesn't give you a tough time while carrying this griddle to your camping trip.
The easy to manage griddle is once assembled, you only need to season it before use with some cooking oil. 
The electric ignition system makes sure that it starts with one push so that you don't have to worry about using matches or lighters.
Additionally, the griddle has a hinged lid which makes it very convenient while cooking. The griddle is made of heavy-duty materials, so you can be sure that it will last for a long time even with frequent use. 
The only drawback is that the surface area of the griddle is not big enough to cook multiple dishes at once.
So it's a no if you have a large family. However, with such a lightweight, it's a great choice for your camping trip when you're going solo or as a couple. 
Wrap Up
Now you must be wondering are loco griddles good? In conclusion, the Loco Griddle has proven to be a worthy contender in the world of outdoor cooking.
With its impressive features, solid construction, and reliable performance, it offers a satisfying grilling experience.
I would personally recommend the Loco Griddle to those who are passionate about outdoor cooking and looking for a reliable and high-performing griddle.
The griddle market is brimming with a wide range of options to choose from. Apart from the Loco Griddle, there are several other notable griddle brands that have made a mark in the industry.
Traeger Flatrock, Royal Gourmet, Pit Boss, and Blackstone are among the top contenders known for their quality and performance.
Ultimately, the choice of which griddle to purchase depends on individual preferences and specific needs.
FAQs
Are Loco Grills Good?
Loco Grills have gained a positive reputation and are known for their solid construction, durable materials, and reliable performance.
Loco Grills offer a range of features such as ample cooking space, precise temperature control, and versatile cooking options.
Many customers appreciate the even heat distribution and consistent results they achieve with Loco Grills.
While individual experiences may vary, overall, Loco Grills are considered to be good options for those seeking a high-quality grilling experience.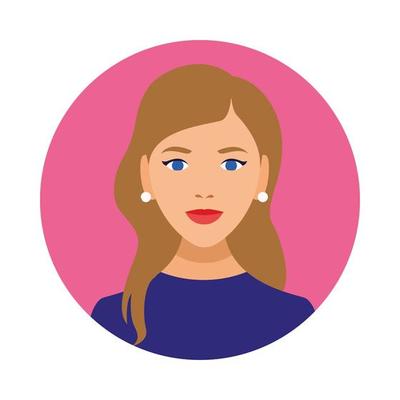 I am a writer, editor, and publisher of Grillcuisines.com – an online blog dedicated to sharing grilling tips, accessories, and recipes to encourage more people to get outside and grill.
I'm off to find out the different types of grill foods, their seasons, and how to conduct outdoor cooking properly. I'll also show you some of my grill-worthy cooking tools & accessories!