Never thought to compare Blackstone with another griddle brand because it's been my favorite griddle for so long.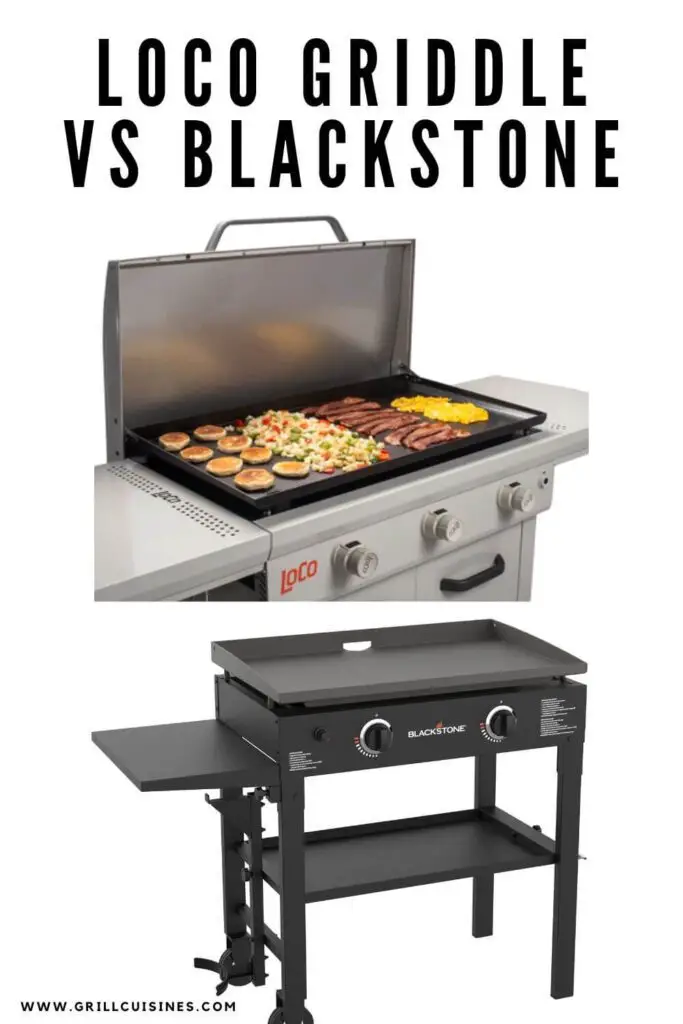 But we're going to do it as there are many competitors in the market, like Traeger Flatrock griddle, Weber griddlel, and Loco Griddle!
Here is a little blog post about Blackstone Griddle vs Loco Griddle.
In this grillcisines.com guide, we will cover:
We will compare two griddles of different brands, Blackstone 36 inches and Loco cookers 36 inches.
We'll check each aspect, including price, size, compatibility, material, and warranty, to know which is better among Blackstone vs. Loco Griddle.
Let's dig into it. Check out the detailed comparison between Loco Griddle Vs Traeger Flatrock here. here.
Related >> Loco Griddle Review
Traeger Flatrock vs Blackstone
Griddle Showdown: Traeger Flatrock Vs Weber Griddle
Blackstone Griddle Review, Best Starter Guide
Loco Griddle Vs Blackstone
Let's delve deeper into the features and comparisons of these two renowned griddles to help you make an informed decision for your next outdoor cooking adventure.
| | | |
| --- | --- | --- |
| Brand | Loco Griddle | Blackstone Griddle |
| Name | 36 in. 3-Burner Propane Flat Top Grill / Griddle in Chalk Finish with Enclosed Cart and Hood | 36 in. Propane Gas Griddle Cooking Stations |
| Price | $799 | $469 |
| Cooking Surface Size (Width in.) | 36 in. | 36 in. |
| Grill/Smoker Fuel Type | Propane | Propane |
| Grill/Smoker Features | Enclosed Cabinet, Grease Pan, Storage Rack, Tool Holder | Foldable Legs, Grease Pan, Storage Rack |
| Fits No. of Burgers | 28 | 32 |
| Assembly Required | Yes | Yes |
Loco Vs Blackstone Griddle
1- Price & Value
The first thought while shopping for anything is the price point of view. It really matters to know if we're getting quality when paying for it.
Most of the time, we want quality on a budget. So let's see which one among these griddles is budget-friendly. 
When comparing the price of Blackstone vs loco griddle, the winner is Blackstone.
It costs only 350$ or even less on Amazon, while the Loco Griddle costs 800$. Moreover, Loco Cooker griddles are not readily available like Blackstone.
You have to buy it from some specific website online or the original website of Loco Cookers. 
2- Size
If we compare the size of the Loco griddle with Blackstone, both are a winner. How?
Loco has a better height than Blackstone, and Blackstone has better width than Loco.
The height of the Loco griddle is greater than Blackstone. It is 6-7 inches taller due to its huge wheels. Otherwise, the griddle is only 37 inches. The overall height is 43.7 inches. 
On the other hand, Blackstone is 36 inches in height. The wheels are also of standard size. The height of a griddle must be such that it comes to your elbow, and it is not possible in the case of Blackstone.
For example, if you're 5 feet 3 inches, your height will not be compatible with the Blackstone. 
The width of the Loco griddle is 28 inches, while that of the Blackstone is 36 inches. If you open two side shelves, it makes 62 inches in total. So a win-win!
The Loco Griddle is available in two sizes, 36-inch and 48-inch, and its weight ranges from 160 to 210 pounds.
And it has strong legs that make moving it around a breeze.
In contrast, the Blackstone Griddle is available in a variety of sizes, including 17 inches, 22 inches, 28 inches, 36 inches, and a 36 inch air fryer combo.
Depending on size, the griddle weighs anywhere between 30 and 170 pounds. The griddle's foldable shape and retractable legs make it simple to travel and store.
3- Heating Capacity
The total heating capacity of the Blackstone griddle is 60,000 BTU with two burners. You can cook 30 burgers at a time with this heat capacity, but that depends on the cooking surface too. 
The Loco griddle heating capacity is 46,500 BTU. Each burner has a 15,500 heating capacity, which the knob can monitor.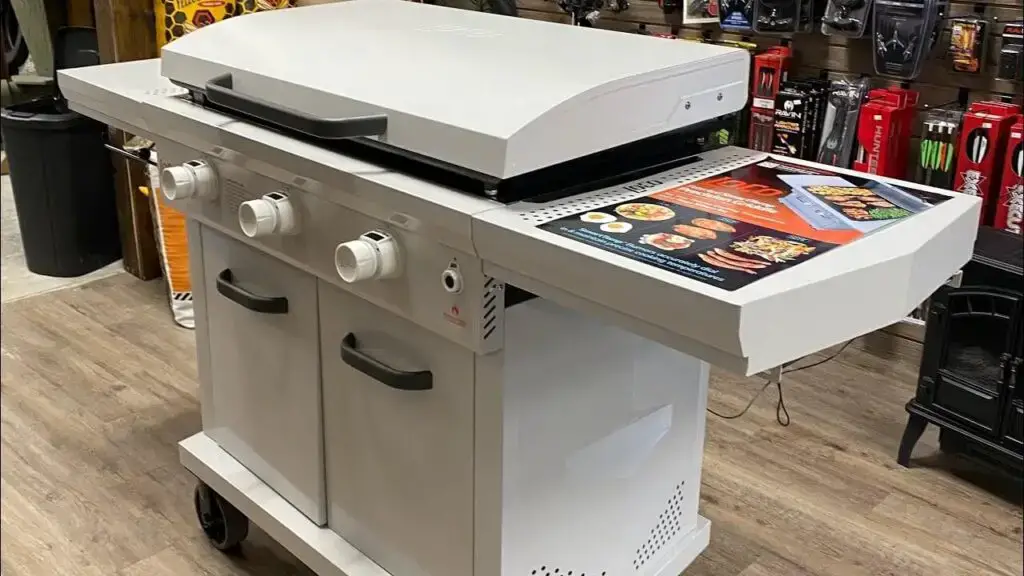 Although the heating capacity is lesser than Blackstone, it still heats up faster than it. Maybe the Loco griddle top is thicker than Blackstone, that's why.
Related >>Why is Blackstone Not Getting Hot Enough? (6 Reasons)
However, it can cook almost 28 burgers at a time.
4- Cooking Area
Depending on what kind of recipes you plan to cook and how many people you are planning to serve, the size of the griddle can be the deciding factor in which one you should choose.
The Blackstone Griddle offers a cooking area of about 769 square inches. This large griddle is perfect for making large batches of food for big groups of people.
Related >>The Best Guide to Blackstone Griddle Cooking Temperature Chart
It's also great for cooking multiple dishes at once. On the other hand, Loco Griddle is a bit smaller, with a cooking area of only 769 square inches. This makes it better suited for small groups or a couple of two.
Besides the cooking area, let's talk about burners that control heat distribution.
Blackstone comes with four burners, while Loco lacks one. It has 3 burners with smart technology to give you maximum control over temperature. So Loco wins here as well. 
5- Portability and Ease of Storage:
Regarding portability, the Blackstone Griddle and the Loco Griddle have distinct differences that make them ideal for different scenarios.
Blackstone is lighter and weighs 133 lbs, so it can easily be carried or rolled around. The Loco Griddle, on the other hand, is a large, heavy piece of equipment weighing 160 lbs.
But there's an exception. Loco griddle has huge 6' wheels that make it easy to transport. 
The Blackstone Griddle is much more portable and suited for smaller spaces, while the Loco Griddle is better for large areas and permanent setups, making it a better option for heavy-duty outdoor cooking.
If you are looking for a griddle that you can move around quickly, then the Blackstone Griddle is probably your best option.
The Loco griddle with one burner version is portable as it has a one pound propane tank.
6- Convenience 
Loco griddle offers more convenience than Blackstone. It has an adjustable hood or lid in Loco 36 inches but there is none in Blackstone 36 inches.
The top is also adjustable for added convenience and safety purposes.
With this feature, it makes sure to be out of reach of the children. Also, the adjustable height option allows users to adjust it according to height. 
Moreover, the Loco griddle starts with one button electronic ignition.
Blackstone also has a built-in ignitor, but it does not start with one push. Loco has cabinets with doors for storage, but Blackstone doesn't offer such cabinets. 
7- Design and Build Quality
One of the most important factors to consider when comparing Loco Grill vs Blackstone is the quality of its design and build.
Both the Loco Griddle and the Blackstone Griddle are designed to be durable and long-lasting, but there are some differences in their design and build quality that are worth noting.
Material
The hardware of Blackstone is good quality metal. It is constructed of cold-rolled steel cooking surface that is thick and durable.
The griddle has a powder-coated steel frame that also makes it resistant to rust and weathering. The griddle's cooking surface measures 20″ x 12″.
The griddle also features a 12V ignitor with adjustable heat control and two H-style burners that produce up to 60,000 BTUs.
The Loco Griddle, on the other hand, is made of 3/16″ thick steel, which is durable and able to withstand high heat.
Unlike the Blackstone, this griddle has a unique style burner that can produce up to 45,600 BTUs of heat. 
The griddle also comes with a 6V ignitor and adjustable temperature control settings. The top is made of good quality solid material, but the storage spaces are not.
They are lightweight and flimsy, but that doesn't count in doubting the durability of the griddle.
8- Warranty And Customer Service
Loco offers 30 days limited warranty on their griddle products, while Blackstone provides a 2-year warranty on all their griddles.
Have peace of mind knowing that you are covered in case of any mechanical or structural issues that arise during normal usage. 
Blackstone stands out when it comes to customer service. If you have any problems with your griddle, they are more than happy to help you and resolve the issue quickly.
On the other hand, Loco doesn't offer as good customer service as Blackstone.
Overall, both Blackstone and Loco griddles come with good warranties that will help you keep your griddle in great shape for years to come.
The longer Blackstone warranty is a nice benefit, with the best customer service and peace of mind.
9- Customer Reviews And Reputations
The opinions of other customers who have bought and used the griddle should be considered before making your decision.
Reading user reviews and evaluating the product's standing among the griddle community are two methods of doing this.
Both the Loco Griddle and the Blackstone Griddle have received mostly positive user reviews from consumers.
The comments for each product do vary slightly, though.
Considering that the Loco Griddle is a relatively recent product, there tends to be less feedback, but they are overwhelmingly positive.
The griddle receives good marks from customers for its uniform heating, usability, and premium construction.
The Blackstone Griddle has a long history and a lot of client testimonials.
Buyers are generally happy with the griddle but Blackstone is not without its faults.
Some of the more common complaints include uneven heating, ignition system, rusting of the cooking surface over time, and slow preheat times.
Related >> 15 Common Blackstone Griddle Problems (WITH SOLUTIONS)
The Loco Griddle also has its fair share of drawbacks, such as a shorter griddle lifespan and the fact that its grease trap is way smaller than that in the Blackstone. 
Both griddles are susceptible to rust and require regular maintenance.
The Loco Griddle is heavier than the Blackstone Griddle, which makes it harder to transport or store. Finally, Blackstone doesn't have smart technology and a unique burner pattern.
When comparing Loco vs Blackstone Griddle the back of the shelves in the loco is open. You need to cover it for rainproofing.
Conclusion: Loco Griddle vs Blackstone Griddle
It is obvious from comparing the Loco flat top grill vs Blackstone that each product has unique strengths and weaknesses.
Whether you're looking for convenience or features, both griddles have something to offer and something to lack.
Loco OR Blackstone? Ultimately, the decision between the Loco Griddle and the Blackstone Griddle will come down to individual needs and preferences.
If you've got a large family, or frequently cook for large groups, the Blackstone Griddle may be a better fit. If you can adjust to making medium sized batches in one go, Loco is the one.
For those who prioritize portability and a unique sloped design, the Loco Griddle may be the better choice.
Finally, if you're new to grilling and BBQ, go for Loco, as it gives more control over setting the temp. 
RELATED ARTICLES YOU'LL LOVE TO READ: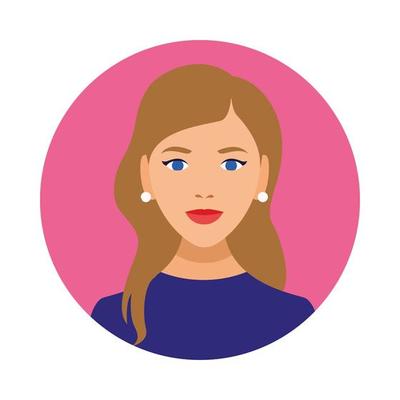 I am a writer, editor, and publisher of Grillcuisines.com – an online blog dedicated to sharing grilling tips, accessories, and recipes to encourage more people to get outside and grill.
I'm off to find out the different types of grill foods, their seasons, and how to conduct outdoor cooking properly. I'll also show you some of my grill-worthy cooking tools & accessories!