Blackstone griddle is one of the most versatile and easy-to-use grills out there. It is great for preparing a variety of foods, making it perfect for any outdoor setting.
The surface of this griddle offers several advantages when it comes to cooking.–You can prepare many dishes, including Philly cheesesteaks for breakfast, steak for dinner, and much more.
Blackstone griddles, which are flat top grills; some people call them flat tops, is by far the best flat top grill on the market regardless of type. We think it deserves its own in-depth review.
In this article, I will do the Blackstone Griddle review, how to use Blackstone for the first time, and how to clean and season it.
This Blackstone griddle starter guide should cover all your questions about this griddle. I've included my favorite Blackstone griddle recipes for you, too.
You might also find our guide on 15 common Blackstone problems and their solutions quite helpful and informative.
Blackstone Griddle Review: Everything You Need to Know About Blackstone Griddle
If you're new to the griddle game, starting out can be daunting, but with the right tips and Blackstone griddle accessories, you'll be a griddle pro in no time.
What is a Blackstone Griddle? Why Everyone on TikTok is Obsessed with Blackstone Griddle
Founded in 2005, Blackstone's goal was to bring friends and family together over deliciously cooked food. They wanted to come up with products that are different from other brands.
The Blackstone Griddle has been available for purchase since 2016. Here is a complete Podcast with the CEO of Blackstone. It was created to make cooking healthier, faster, and more enjoyable.
Blackstone Griddle is their flagship product, and It's clear that a lot of thought went into its design.
The popular gas-powered griddle started making the rounds on the social media app TikTok around a year ago. One of the things TikTokers love about this griddle is that it provides many possible uses.
Whether you're looking to serve breakfast for a crowd or have a quick side dish or dessert, Blackstone Griddles offers endless possibilities. From breakfast spreads to weeknight stir-fries and blueberry cobbler, there's no menu this grill can't handle.
Blackstone offers a range of griddle styles, all with the same exceptional quality.
Blackstone Griddle Review
Blackstone 36 inch Flat Top has a 36-inch x 20-inch cooking surface area. This griddle is made from carbon rolled steel surface for even cooking. It distributes heat across the surface to provide constant cooking throughout.
The popular gas-powered griddle has multiple burners 4 in the case of Blackstone 36 inch Flat Top–each of which is capable of producing 15,000 BTUs of heat output.
It's easy to start cooking with this griddle – there's a quick press to ignite the burner and then you can adjust it as needed.
Each burner has its own individual heat control, which makes it easy to cook different dishes at the same time without having to switch back and forth. You can serve a crowd in a second with restaurant-quality steaks.
What is Blackstone Griddle made of?
The front of Blackstone Griddle 36" is made of sleek stainless steel. It's easy to clean and maintain, so it will always look nice.
The frame of Blackstone is made out of black powder-coated steel, which adds durability. It is created to last for a long time.
This model can accommodate your cooking needs with plenty of storage for all your griddle accessories, counter height shelves, and a paper towel holder.
The Commercial grade caster wheels on this unit make it easy to move around, and the locking system prevents it from tipping over.
A flat top grill should be easy to keep clean because it will save you time in the long term.
The Blackstone is a large griddle, so you'll need to clean it thoroughly every after use with a good metal cleaner. Make sure to oil it as well to keep the surface from corroding.
The Blackstone Flat Top Grill's built-in grease management system will take a lot of worry off your plate. All of the excess grease rendered from the cooking process gets drained into a catch bucket.
The bucket can be easily taken off and disposed of to empty out the collected grease when it becomes full.
Where to buy a Blackstone Griddle?
If you want to buy a Blackstone griddle, then there are many places. You may want to check out some online retailers or stores in your local area.
What is the best place to buy a Blackstone Griddle?
One of the best places to buy a Blackstone Griddle is Amazon.com. You can find them on Amazon in many colors and sizes, with prices ranging from $129 to $199. The price depends on the size and color of your griddle.
I recommend checking out the following stores to buy a Blackstone griddle.
-Walmart:
-Target:
-Home Depot:
-Lowe's:
Things We Like About Blackstone Griddle
1. Price Of Blackstone Griddle
A decent new propane grill can be quite expensive to purchase – the average price of one is around $500-$600, but in some cases, it can cost well over $1000.
For around $350, the Blackstone 36 inch Griddle is a bargain and you can get it at a much cheaper price than an everyday grill of the same size.
2. Large Cooking Surface
Whether you're cooking for just one person or the whole neighborhood, Blackstone griddle has you covered. If you are looking for a griddle that can cook enough food to serve the largest of families at your next cookout, then this is the best gas griddle with a cooking surface large enough to accommodate any meal.
3. Even Heat Distribution
So, you've been cooking on propane or charcoal grills for years, and I'm not going to teach you about heat management while cooking. You probably know your grill quirks and hot spots by now, etc.
The Blackstone Griddle is just like a cast iron pan and does an excellent job of distributing heat because it has an even flow.
Some spots will be warmer than others. However, the main cooking surface is evenly heated with Blackstone. There's no need to worry about uneven cooking temps or gas stove flare-ups. Enjoy a great meal hassle-free!
4. Cooking Versatility
A Blackstone griddle can comfortably host egg sandwiches to teppanyaki chicken. They are ideal for cooking items such as bacon and other meats, pancakes, paninis, eggs for breakfast sandwiches, teppanyaki chicken, pastries, omelets, and toasted bread.
They are great for cooking anything you can think of! The possibilities are endless.
The only thing I don't like is a griddle surface isn't interchangeable. I have a minor complaint, but some of the competitors offer an interchangeable grill grates and griddle set up.
FAQ's
How to Season a Blackstone griddle?
It is important to season the griddle before using it for the first time. This will help prevent food from sticking, as well as keep the griddle in tip-top shape for years to come!
Before cooking, season the griddle by getting a thin layer of oil onto the surface. Coat the surface well and turn on all the burners to high.
The thinner layer of oil means it will easily burn off. Once the griddle surface starts smoking, lower the burner down and cook with careful attention.—
Seasoning a griddle is similar to seasoning a cast-iron skillet.
Related Topic: Cast iron pot to use on the grill
What is the best oil to season a Blackstone griddle?
You can use avocado oil, canola oil, coconut oil, peanut oil, olive oil, or sunflower oil for seasoning a Blackstone griddle.
Nathan Lippy, a chef at Blackstone, recommends using flaxseed oil to season a Blackstone griddle.
Flaxseed oil is best for the first seasoning round of your griddle because it creates a strong and durable layer of polymerized oil.
How to Remove Rust From Blackstone Griddle?
If your griddle got rusted, here is a fix!
How to clean Blackstone Griddle rust?
How to Clean Blackstone Griddle?
Cleaning a Blackstone griddle is relatively simple with the proper maintenance. This article will walk you through the steps of maintaining your griddle so that it always looks its best.
How to clean Blackstone after cooking?
Best Blackstone Griddle Accessories
Today, there are many griddle accessories to choose from. However, with so many options, it's important to consider what you need your griddle for before choosing the best one for you.
Below is a list of my favorite must have Blackstone griddle accessories.
Final Thought:
If you need a larger griddle, the Blackstone is an excellent choice. It has a very sturdy construction and you can feel how well it's built each time you cook on it.
One of the most popular griddles on Amazon with over 8000 reviews; this article explains everything you need to know about Blackstone Griddle.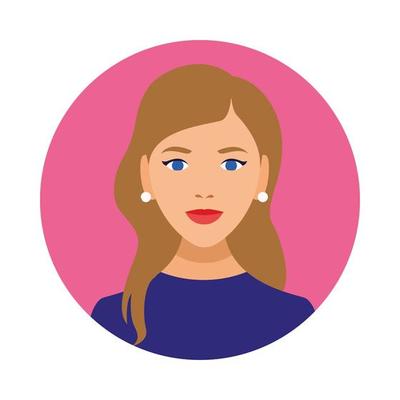 I am a writer, editor, and publisher of Grillcuisines.com – an online blog dedicated to sharing grilling tips, accessories, and recipes to encourage more people to get outside and grill.
I'm off to find out the different types of grill foods, their seasons, and how to conduct outdoor cooking properly. I'll also show you some of my grill-worthy cooking tools & accessories!