Use this simple recipe to learn how to grill frozen corn on the cob. The ideal side dish for your upcoming barbecue or family meal that will have everyone asking for more!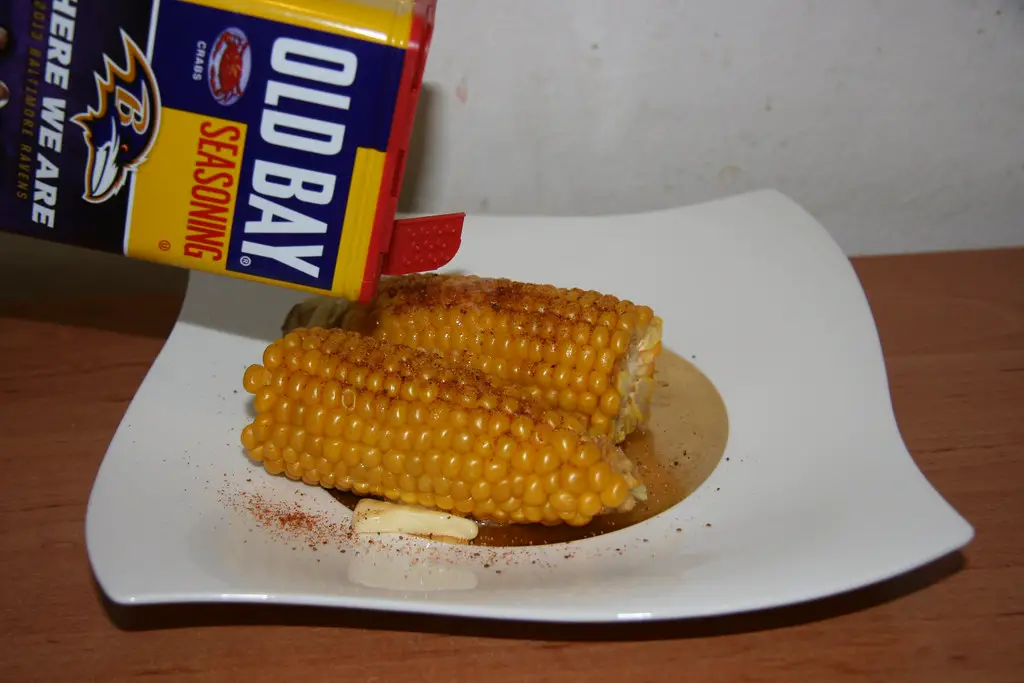 Have you ever been at the grocery store looking for fresh corn on the cob to grill up for dinner, only to be disappointed by the lack of fresh options available?
Despite how frustrating it is, I have some happy news for you! You can grab a bag of frozen corn.
You must be wondering Can you grill frozen corn?
The answer is yes, you definitely can grill frozen corn on the cob! In fact, the taste of frozen grilled corn is the same as fresh one and is a practical choice when fresh corn isn't in season.
Can You Grill Frozen Corn?
Grilled corn on the cob is one of America's favorite summertime foods and it goes great with anything.
It can be a little tricky to grill frozen corn, but with a few tips, you can get perfect grilled corn every time. All you have to do is grill it up like you would any other vegetable! First, preheat your grill to 375 for about 10 minutes. Once the grill is heated, wrap the frozen corn on the cob in aluminum foil and place it on the grill. Close the lid and cook for about 25-30 minutes.
To freeze the corn they are typically picked when they are near ripe, then blanched and immediately frozen before they have a chance to become rancid.
This helps preserve most of the vitamins and nutrients of the fresh vegetable.
Frozen corn cobs are blanched before being frozen.
This process partially cooks the vegetables and destroys microorganisms on the surface of the vegetables, making them suitable for cold storage.
When corn cobs are boiled, they become fully cooked.
Blanching is a technique that partially cooks vegetables by submerging them in hot water for a short amount of time.
Frozen corn on the cob is typically available in grocery stores during late summer and early fall when fresh corn is not widely available.
How to Grill Frozen Corn on the Cob?
Grilled frozen corn on the cob is an excellent way to enjoy corn even when it's not in season.
Grilled corn is much sweeter and buttery than canned or steamed varieties.
However, loose kernels don't do well on the grill. It is better to buy a whole cob of corn – it tastes better and cooks faster.
Best Traditional Recipe To Grill Frozen Corn On The Cob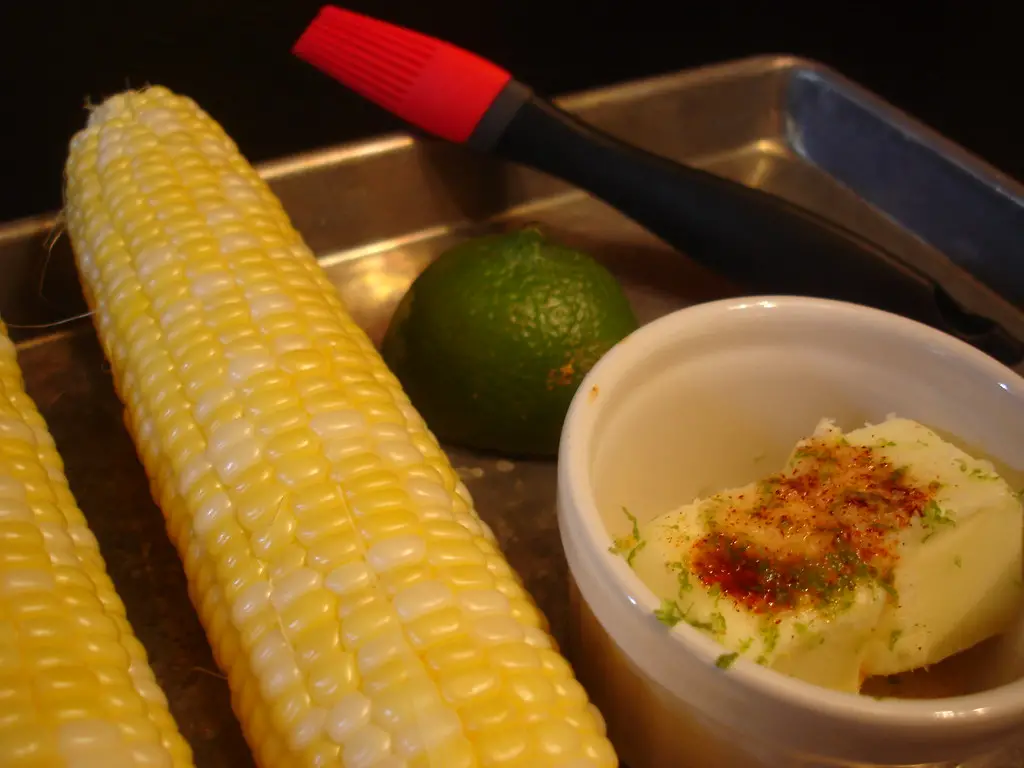 Ingredients
3/4cup butter
1/2teaspoon salt
1package (10 count) frozen corn-on-the-cob
Steps -How to cook frozen corn on the cob
Here are the steps to follow:
Preheat the grill: Set your gas or charcoal grill to medium-high heat, the temperature for grilling corn should be about 375-400°F. Preheat it for 15 minutes.
Next, rub a tablespoon of butter on each piece of corn and sprinkle 1/8 teaspoon of salt on top.
Wrap the corn: Cut 10 pieces of heavy-yard aluminum foil, measuring 10×10 inches for each corn on the cob. Take the frozen corn cob and wrap each ear individually in aluminum foil. This will help to steam the corn as it cooks and prevent it from drying out or burning.
Place the corn on the grill: Place the wrapped corn on the grill, making sure to space it evenly and not overcrowd the grates. Close the lid and let it cook for about 10-15 minutes.
Flip the corn: After 10-15 minutes, carefully remove the lid and use tongs to flip each ear of corn. Close the lid again and let it cook for an additional 15-20 minutes.
Check the corn: After a total cooking time of 25-35 minutes, remove the lid and check the corn. It should be tender. If it needs more time, leave it on the grill for a few more minutes until it's fully cooked.
Serve: Carefully remove the foil and let the corn cool for a minute or two. Serve with butter and seasoning to taste.
Why do I need Aluminium Foil to Grill Frozen Corn On the Grill?
The first time I saw someone cooking corn on the grill with foil, I was utterly confused.
It seemed like a waste of time to wrap up each kernel in foil when it could have been grilled directly on the grates.
But then I tried it for myself and realized what a genius idea this was!
To grill frozen corn on the grill with foil not only prevents food from sticking to the surface but also helps keep the kernels moist and juicy by allowing some steam to escape during grilling.
This technique to wrap frozen corn in aluminum foil has been around for a long time now, but there are still some people who think that aluminum foil does not belong on the grill.
Aluminum foil is made from a thin metal, which is why it can withstand temperatures of up to 1400 degrees Fahrenheit. Here is an article about Can You Put Aluminum Foil On An Electric Grill?
If you're skipping the foil and decide to place corn directly on the grill, removing it around the 10-minute mark helps to avoid overcooking it.
Tips For Grilled Frozen Corn on Cob
— Don't boil frozen corn! It doesn't need it and is completely pointless as all that flavor is lost.
Trust me, I know from experience that boiling frozen corn will zap all the flavor out of it. Hear me out, don't boil your frozen corn!
–Ensure the corn is not freezer burned before cooking. Freezer burn is a type of food spoilage that occurs when the food is exposed to air, moisture, or cold temperatures.
This exposure can make the food dry and taste bitter. To prevent freezer burn, check the corn for signs of damage before cooking.
— Top your corn with the toppings of your choice. Experiment with different toppings to find the perfect combination for your taste buds.
You can also sprinkle corn with BBQ seasoning for an added flavor boost! Red pepper flakes, lime juice, and corn go well together.
The pepper adds a zesty flavor while the lime juice enhances the sweetness of the corn.
Topping Variations That Go Well With Grilled Frozen Corn on the Cob
Roughly chop 2 cloves of garlic, and add 1/2 tsp thyme before cooking for easy seasoning of the corn.
For Mexican Street Corn Add the following ingredients after cooking: a 1-third cup of quest fresco, sprinkle paprika and parsley over the top and squeeze some fresh lime over if desired
Parmesan Corn is a great dish for dinner parties and potlucks. It's also inexpensive to make, easy to assemble, and tastes delicious. After grilling the corn you can, sprinkle 1/3 to 1/2 cup of freshly grated parmesan cheese.
Sprinkle some ranch seasoning over it.
Old Bay gives frozen grilled corn the flavor of being near the beach.
WHAT TO SERVE WITH GRILLED CORN ON THE COB
Grilled frozen corn can make for a delicious side dish for any main course.
These are a few of the dishes we enjoy serving it:
Grilled Salmon With Cucumber Salad
Smoked Sirloin Steak on Traeger Grill
Got Grilled Frozen Corn on the Cob leftovers?
You can add leftover corn to guacamole!
You can make corn salsa.
If you have extra corn, try adding it to a salad the next day.
Wrap Up: Can I grill frozen corn
To Grill frozen corn on the cob is a great way to make a quick, easy, and delicious side dish. It's also a fun activity for kids who want to help in the kitchen but don't have much experience cooking.
Grilling corn is a great way if you don't always want to rely on the stove or pan. It's so easy, just pop them right on the grill grate and you've got a quick, tasty side dish!
FAQ's
How long to grill frozen corn on the cob?
You can grill frozen corn for 25-30 minutes on medium heat. If your grill is at medium heat and you've wrapped the corn in foil, it will take up to 25-30 minutes to ensure the corn kernels are fully cooked and they should be defrosted by then.
To make grilled corn on a direct grill, you'll want to cook fresh corn over medium-high heat.
Apply a small amount of olive oil and cook on each side for a few minutes until the outside is golden brown with grill lines.
Should I thaw frozen corn before grilling?
You do not have to thaw your frozen corn before grilling them, but you can soak them beforehand or take out the corn from the refrigerator a few minutes before grilling.
This will make it cook faster.
How long to grill frozen corn on the cob
Grilling frozen corn on the cob can take between 25 to 35 minutes.
Keep in mind that cooking time may vary depending on the temperature of your grill and the size of the ears of corn.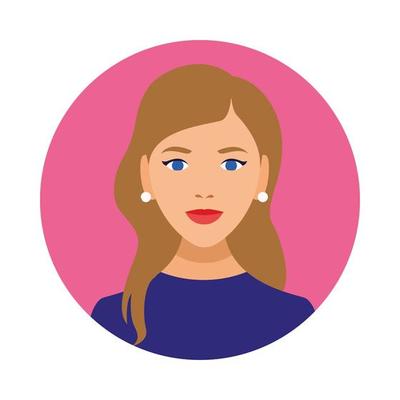 I am a writer, editor, and publisher of Grillcuisines.com – an online blog dedicated to sharing grilling tips, accessories, and recipes to encourage more people to get outside and grill.
I'm off to find out the different types of grill foods, their seasons, and how to conduct outdoor cooking properly. I'll also show you some of my grill-worthy cooking tools & accessories!