If you want to take your barbecue to the next level, you've got to meet the Ninja Woodfire Grill. It's a game-changer in the grilling world that combines power, precision, and versatility, 
But to maximize its potential, you need the right tools. That's where Ninja Woodfire Grill accessories enter the picture.
The Ninja Woodfire Grill is more than just a barbecue grill. With its intense grilling power and remarkable temperature control, it can sear, smoke, roast, and even bake your favorite meals to perfection.
But there's a catch – like any master chef, this grill needs its toolkit. The right Ninja Woodfire accessories can make it not just good, but outstanding.
WHY WE NEED THE RIGHT GRILL ACCESSORIES
Why do accessories matter, you ask? Here's the deal:
– Efficiency and Convenience
Accessories can enhance the functionalities of your grill, making it even more versatile. Time is precious, especially when you're hosting a barbecue party. Ninja Grill Accessories are designed to make your cooking faster and its handling more comfortable.
– Improved Grilling Experience
They provide you with more control over your cooking, thus improving your grilling experience. Using specific accessories can help ensure your meals are cooked evenly and to perfection.
– Convenience And Safety
Investing in Best Ninja Grill Accessories not only elevates your cooking prowess but also provides convenience while ensuring safety. 
12 BEST NINJA WOODFIRE GRILL ACCESSORIES 
The right accessories can dramatically enhance your grilling experience. Let's explore some key Ninja Woodfire Outdoor Grill accessories you shouldn't miss out on:
One of the first accessories is the Ninja Woodfire Collapsible Outdoor Grill Stand. It creates a perfect height for grilling, easing the cooking process.
Its robust design ensures the grill stays stable and secure. Plus, it's collapsible, which means it is perfect for those out-of-town barbecues or merely storing when not in use. It's also a great table option for your sizzling, freshly grilled items.
The Grill Cover is another excellent addition that prolongs the lifespan of your grill. A high-quality grill cover is a must, protecting your grill from harmful weather elements and insects. This keeps it clean, and ready for your next grilling session.
It is comfortably sized to fit over your Ninja Woodfire Grill, proving to be a useful asset for maintaining your grill.
Another Ninja Woodfire Grill accessory is the fireproof grill mat. As the name suggests, its purpose is to avoid occasional flare-ups and protect your patio or deck from potential fire damage.
Just place the mat under your grill, and you're set. Plus, it makes the cleaning process a lot easier.
Rib Rack or Fish Rack is a great accessory, especially if you love grilling ribs or fish. It allows you to grill more quantity at once and ensures even cooking by allowing heat to circulate evenly. Get ready to impress your guests with perfectly grilled meat every time.
A basket that is perfect for your Ninja Grill. Made of high-standard silicon, this accessory aids in even cooking and is easy to clean post-grill. Use it for cooking fries or veggies for a healthier choice.
Gone are the days when you had to worry about your delicious meats sticking to the barbeque. Ninja's non-stick grill grates provide consistent heat, capturing those perfect grill marks every time.
Are you a grill lover who often goes for picnics or outings? Then you should love one of these Ninja woodfire outdoor grill accessories.
The Travel Carry Bag for the Ninja Woodfire Outdoor Grill is the ideal for those who appreciate the grill's portability and love taking it outdoors.
This bag is designed to make transporting your grill a breeze. With this bag, you can take your Ninja Woodfire Grill to picnics, camping trips, tailgating events, or any outdoor gathering.
Long-handled tongs are vital for grilling to keep you safe from hot grills. Tongs should be comfortable, easy to grip, and sturdy enough to manipulate food. With Ninja's long hand tongs, you can do just that with ease.
Another must have Ninja woodfire accessories. The Meat Thermometer is handy to ensure your meat is always grilled to perfection. It delivers accurate temperature readings, taking the guesswork out of determining when your meal is ready.
A kebab rack can literally spice up your barbecue evenings. It allows you to skewer your favorite meats and vegetables, evenly cook them, and serve them in an appealing way.
This Rack is designed to perfectly fit your grill and securely hold your skewers. From hosting backyard parties to Sunday family barbecues, a kebab rack is a must-have staple.
Next up, the Rolling Grill Baskets for a Ninja grill. These accessories are perfect for those who love to try different Ninja grill recipes and grilling small items such as seafood, vegetables, or bite-sized meat.
You just put your food into the basket and place it on the grill. The great thing about this accessory is that it prevents food from falling through the grates while ensuring an even cook.
Last but certainly not least, the Pizza Stone Bait—a game changer for making pizzas at home. Just place the bait on Ninja Woodfire grill, and you've got yourself an outdoor pizza oven.
The stone absorbs moisture and promotes even heat distribution, resulting in a perfectly cooked, crispy base every time. This accessory is not just for pizza lovers, as it can be used for grilling other flatbreads or even baking cookies.
Incorporating these Ninja Woodfire accessories into your grilling tools will surely help you host the perfect barbecue.
From a simple family dinner to a grand feast for friends, Ninja Woodfire Grill accessories will take your culinary ventures to another level!
Making the Most Out of Your Ninja Grill Accessories
Everyone loves a good grilling session, and the right accessories can amp up the experience, especially when we're talking about Ninja Woodfire Grill accessories. But to keep the thrill of grilling alive, it's essential to take proper care of the accessories and know how to use them safely.
Care and Maintenance
Caring for your Ninja Woodfire Grill accessories goes beyond mere cleaning. It's about preserving their functionality and extending their lifespan. Here's a simple 3-step guide to maintaining your accessories:
Clean Them Regularly: After each grilling session, scrape off any charred residue from the accessories. You can use a grill brush for this purpose.
Proper Storage: Store the accessories in a dry and cool place. Moisture can cause rusting, while too much heat can warp the accessories.
Routine Check: Regularly inspect the accessories for any sign of wear, rust, or damage. Timely replacement or repair can prevent further deterioration.
FAQs About Ninja Woodfire Grill Accessories
Why do I need an extension cord for Ninja Woodfire grill?
An extension cord for Ninja Woodfire grill allows you to use your grill at a comfortable distance from your power source. This can prove to be very useful during outdoor grilling sessions where an immediate power source might not be available. It's important to ensure that the extension cord is rated for outdoor use and can handle the wattage of the grill to maintain safety.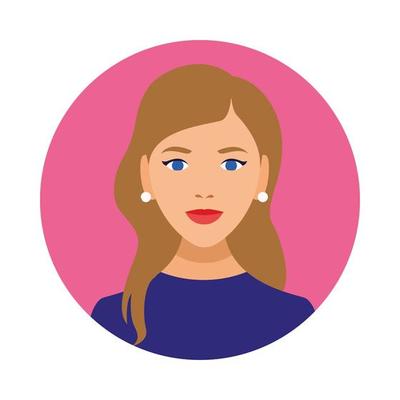 I am a writer, editor, and publisher of Grillcuisines.com – an online blog dedicated to sharing grilling tips, accessories, and recipes to encourage more people to get outside and grill.
I'm off to find out the different types of grill foods, their seasons, and how to conduct outdoor cooking properly. I'll also show you some of my grill-worthy cooking tools & accessories!