If you've just taken the plunge and got yourself a brand-new Ninja Woodfire grill, you know just how versatile it is. Ninja Woodfire grill can easily sear, smoke, roast, and grill with precision.
But to truly unlock its potential, having a dedicated NInja Woodfire grill recipe book can make all the difference.
Looking for new and exciting recipes to try on your Ninja Woodfire Grill?
It's time to look for a good cookbook. A ninja woodfire grill cookbook can be a great resource for finding new and interesting recipes to try out on your grill. Not only does it provide you with step-by-step instructions and mouthwatering visuals, but it also offers invaluable tips and techniques from experienced grill masters.
When looking for a cookbook, there are a few things to keep in mind. It's important that the recipes are easy to follow and understand so you can get started with cooking right away. It's good to look for recipes with many choices in different cuisines. Finally, make sure the cookbook is written by someone with experience using the Ninja Woodfire grill.
Whether you're an amateur or professional, I have created the perfect list for you to find the best cookbooks for Ninja Grill.
5 BEST NINJA WOODFIRE GRILL COOKBOOK
If you're a proud owner of a Ninja Woodfire Grill, or you're thinking of investing in one, having the right cookbook is the key to unlocking your grilling potential.
There's a rich selection of cookbooks designed specifically for Ninja Woodfire Grill users. These books cover an extensive range of recipes, from classic barbeque flavors to innovative smoking skills.
Here, I talk about some of the best Ninja Woodfire Grill cookbooks you can buy right now.
Total Recipes: 1000
Author: Merle Gessner
This comprehensive Ninja Woodfire grill cookbook has a delightful collection of recipes and stunning visuals. It has received rave reviews for its inclusive array of recipe categories such as Poultry, Vegetable, Fish and Seafood, Beef, Lamb, and even Snack recipes.
The instructions are very clear making it perfect for both beginners and seasoned grillers.
The inclusion of pictures adds an extra layer of convenience, ensuring that you can visually savor each dish before you fire up your Ninja Woodfire grill.
If you're looking to elevate your outdoor cooking game, this cookbook has many mouthwatering recipes and is a must-have addition to your culinary collection.
Author: Jerry Haslett
The Comprehensive Cookbook for Ninja Woodfire Smoker is an all-inclusive guide that covers breakfast, lunch, and dinner recipes, complete with meal planning and shopping lists, cooking charts, and records.
Designed with beginners in mind, this book offers a clear overview of the grill's components, usage instructions, and maintenance tips.
Each recipe is described in detailed step-by-step instructions and includes serving size, preparation time, and cooking time, making meal planning a breeze.
The book uses accurate US measurements and common kitchen ingredients.
Plus, the full-color recipes  make cooking easier and you want to try new flavors and techniques with your Ninja Woodfire Smoker. This cookbook is your go-to resource for elevating your grilling skills and saving time in the kitchen.
Total Recipes: 125+
Author:Emma J. Caine
This Ninja Woodfire grill recipe book offers over 125 budget-friendly yet incredibly flavorful BBQ recipes. The best part is it includes easy-to-follow instructions and valuable tips on grilling within a budget.
This cookbook for Woodfire has a diverse range of recipes covering poultry, beef, snacks, appetizers, healthy vegetable options, seafood, fish, and even delectable desserts, something for everyone.
Whether you're a beginner or a seasoned griller, Emma Caine's meticulous compilation of recipes is sure to transform your Ninja Woodfire grill into a magic wand, making you the barbecue master among your loved ones and friends.
Total Recipes: 1500
Author: Edward Elmore
This Ninja Woodfire Grill Cookbook has a vast collection of 1,500 mouthwatering recipes, and caters to all your grilling and smoking needs.
It offers recipes for various occasions, from backyard gatherings to family barbecues under the open sky.
The cookbook covers a wide range of cooking techniques, ensuring there's something to satisfy every taste and dietary preference, be it meat, seafood, vegetarian, or dessert.
It's your indispensable guide to elevating your outdoor cooking skills and becoming a culinary genius with your Ninja Woodfire Grill and Smoker. 
Total Recipes: 1200
Auhtor: Newtonuny Sesame
🥪Pancakes and Burgers 🐔 poultry 🥦vegetables 🐟Fish and Seafood 🍖 Lamb, Beef 🧇 Burritos, Tacos, Skewers 🥩 And much more…
The "NINJA Woodfire Grill & Smoker Cookbook" is your perfect guide for making the most of your NINJA Woodfire Grill & Smoker, especially if you're new to it.
This comprehensive cookbook offers an overview of grill components, detailed usage instructions, maintenance tips, and more, making it beginner-friendly.
Whether you're grilling, smoking, roasting, braising, or trying different techniques, this cookbook covers it all.
You can explore a variety of dishes, from healthy options to indulgent favorites. The full-color visuals enhance your culinary journey and inspire you to experiment with new flavors and techniques in the kitchen.
Selecting the Right CookBook
Choosing the perfect cookbook can be quite a task considering the array of ninja woodfire grill cookbooks available out there. Here's a guide to help you select the most suitable Ninja Woodfire Grill book based on your cooking style, preference, and skill level.
The Ninja Woodfire Grill book you settle on must align perfectly with your cooking style, preferences and skill level. For instance, if you love trying out different cuisines, you might want to go for a cookbook that presents a wide array of recipes from different cultures. Consider factors like:
The skill level required: If you're a beginner, look for a cookbook that offers simple and easy-to-follow recipes.
Your dietary preference: Whether you are a vegetarian, vegan, or omnivore, make sure the book caters to your dietary needs.
The type of dishes you enjoy cooking: If you love grilling more than anything else, choose a book that focuses on grilling rather than baking or roasting.
Just remember, the right ninja woodfire grill cookbook for you is the one that resonates with you the most – making your time in the kitchen an enjoyable and rewarding experience. 
RELATED ARTICLES YOU'LL LOVE TO READ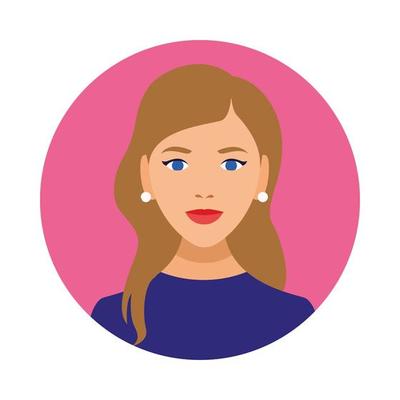 I am a writer, editor, and publisher of Grillcuisines.com – an online blog dedicated to sharing grilling tips, accessories, and recipes to encourage more people to get outside and grill.
I'm off to find out the different types of grill foods, their seasons, and how to conduct outdoor cooking properly. I'll also show you some of my grill-worthy cooking tools & accessories!