Camp Chef is a great brand for grilling up some tasty, delicious food. It's easy to use and has a lot of different features that make cooking on it a breeze.
Are you tired of the same old BBQ recipes? Take your taste buds on a wild ride with Camp Chef Smoker Recipes! From juicy chicken to savory smoked salmon, our recipes will have you mastering the art of smoking in no time.
Related > > Camp Chef Ran Out Of Pellets While Cooking [2 Reasons]
25 Best Camp Chef Recipes
Here are 25 best camp chef pellet grill recipes that will make your mouth water and your friends and family will be in awe of your cooking style. 
Mac n Cheese is a great easy-to-make summer meal at your service.
Nothing is worse than a boring mac n cheese. If you are trying to master cooking this you should try this recipe.
You can prepare creamy and cheesy pasta with bechamel sauce and top it with grilled chicken or bacon.
The results will be fulfilling and on top of that, this camp chef recipe protects you from the hassle of cleaning up.
Salmon is a fish that contains a hub of essential nutrients and minerals within itself. You can turn a bland fish into flavorful smoked salmon in no time.
This recipe will be your new favorite just because of its meticulous flavor and melt-in-the-mouth taste. The best part about this recipe is that it doesn't need loads of ingredients and prep time. 
If you are looking for a tangy flavor to savor your taste buds, then you should try this camp chef recipe.
The perfectly blended juicy chicken when combined with onions, peppers, and mushrooms, gives an exquisite taste.
You can also chicken, drizzle your desirable sauces to elevate the overall taste. 
With the perfect blend of flavors, smoked honey chicken wings are something to try on.
If you are searching for an appetizing camp chef starter for game night or cookouts with family or friends, then look no further than this.
These wings are made with old bay seasonings and then they are coated with a honey glaze that gives it an incredible sight and mouth feel.  
Everyone loves bacon and jalapeño peppers. But what if we combined them in one recipe with a smokey flavor?
Sounds intimidating, right? So bring out bacon, wrap them around pepper, and season them with a nice rub.
They are classic camp chef appetizers, and you can fill the peppers with anything you like.
Pesto pasta is a great easy-to-make summertime meal at your service. The dish has loads of bright flavors such as pine nuts, cherry tomatoes, zucchini, pesto, and bacon. The key to perfect one-pot pasta is the sequence of added things. This recipe protects you from the hassle of cleaning up and is loved equally by toddlers to aged ones. 
You might think that burgers can not be cooked on a camp chef griddle
But to your surprise, you can cook any sort of burger on a camp chef griddle. One of the cheesy and tasty burger options is the American smash burger.
You can never go wrong with a sizzling beef patty topped with American cheese and caramelized onions, enclosed in Brioche hamburger buns. 
Nothing tastes better than piping hot prime ribs served on a cool outdoor evening.
If you think that you can not make perfect prime rib at home, on your camp chef smoker then you should try this recipe. You can take the ribs to the next level by seasoning them with fewer spices. To make it a perfect meal, you can serve it with mashed potatoes along with creamy sauces. 
Sometimes it's okay to go crazy with food. If you are trying to give a twist to your regular chicken lollipops then these Jamaican jerk lollipops are made for you.
The chicken lollipop becomes too interesting when marinated with flavorful jerk marinade, garlic, honey, and cilantro. So make your BBQ parties enjoyable by trying out this camp chef smoker recipe. 
If you have a sweet tooth and you are thinking about making a dessert on your camp chef smoker, then you should consider this.
A spoonful of this pie can fulfill all your cravings. The flavors will begin with a graham cracker crust followed by a layer of cream cheese topped with apple pie filling and finally, you will taste caramel crunch crumb as the last note.
You will be lost in the heavenly taste after trying this recipe. 
If you are trying to feed a large crowd, then you should ultimately go for smoked beef brisket.
I know that you might feel challenged to grill a beef brisket, but through this simple recipe, you can master this.
All you need is salt, pepper, smoke, and a lot of patience and you are on your way to eating the best beef of your life. 
Nothing can comfort you better than hot potato soup. It's easy to make.
You just need russet potatoes, chicken stock, and a few seasonings.
Poke the potatoes and put them on the camp chef griddle. Later, follow the recipe to add other ingredients. The results will be soul-satisfying and you will feel warm and happy afterward. 
If you are a vegetarian and looking for something for yourself, then grilled pesto vegetables are made for you.
The light flavor of pesto, when mixed with vegetables, gives you a flavorful and relish taste. The grilled vegetables are also a perfect partner with your steaks.
So take out your summer vegetables and grill them up after mixing them with pesto. 
If you love experimenting with flavors, then apricot chipotle chicken can be a fantastic option for you.
This chicken turns out juicy and gives a fruity taste with a spicy, smokey finish. From now on, you won't feel frustrated with dry chicken because you can slather your chicken in the perfectly flavored apricot chipotle glaze. 
Ultimate Guide To Smoked Chicken Temp And Time (Tips & Chart)
If you are wondering what Vindaloo is then let me clear this up.
Vin means vinegar and also means garlic. You can marinate the ribs with vinegar and a splash of garlic. Then sear them with butter on a camp chef smoker.
Once they are done, you can roll them in a tortilla and fling some pickled onions to amp up the taste.
You can also serve them with rice and grilled vegetables. 
Do you want something to make your BBQ parties or Easter eggs fascinating?
If yes, then these chipotle deviled eggs are best for you.
The hard egg white serves as the best base to fill up your preferable fillings. The fillings that usually go well with these eggs are spicy and filled with smokey aromas of different kinds. So punch your taste buds with the smokiness of these chipotle eggs today. 
When you need a special occasion meal, then you can think of this camp chef recipe.
Busting hot beef tenderloin with herbs is the only thing that lasts long. This beef is so tender that you can cut it even with a fork. It's slow-cooked on the griddle and is simply seasoned with a few spices.
You can slice it once you see the rosy pink color. Then you can serve it with your favorite sides and sauces. 
Most of us usually associate pizzas with ovens. You might wonder that with a griddle you can not bake your restaurant-style pizza.
But to your surprise, with a camp chef griddle, it is possible to make artisan Margherita pizza anywhere. With the right tools and adequate equipment, it is easy to bake a pizza with a woodfire smell.
You can save hefty amounts from expensive pizza parlors and can have numerous options to play pizza toppings. 
Chipotle chicken kabobs are made for you if you are tired of conventional grilled chicken. These kabobs offer a perfect blend of rich flavors and go well with the smoke of a skillet.
The recipe requires tomato paste, chipotle powder, apple cider vinegar, and boneless chicken. All the added ingredients are not only healthy, but also they are easily available.
It is a simple camp chef recipe to make and the flavors synergist with one other when cooked on smoke. 
Nothing can give you a more bright smile than smoked buffalo nachos.
They are loaded with flavor and crunch in every bite. Start by spreading a layer of tortilla chips, topped with shredded chicken and buffalo sauce.
You can also add some cheddar cheese to make them more appealing. Feel free to include diced tomatoes, green onions, sour cream, and ranch dressing. You can be as creative as you want. Once you add the toppings, dig in and enjoy! 
After investing in a pellet grill, a new world of meat must be open to you.
There is something about smoked meat that makes it special. This is exceptionally true when it comes to smoked turkey.
You don't need any other fancy equipment for this recipe. Just you, your turkey, and the camp chef grill pallet are enough.
Start with salting your turkey, then use herb butter and grill it slowly. The better you cook it, the better juiciness and flavor you will get. The cooking time may vary as per the size and age of the turkey. 
If you are looking for a main course dish for this easter then hold on!
I guess this boneless lamb roast is made for you. This Eastern dish can suit your taste buds well and can feed eight to ten persons at a time.
You can use the available rubs to grill it and it can be served with vegetables, or in tacos when thinned into slices. 
This salsa recipe adds delicious depths of flavors by grilling the vegetables. The rich infusion of smoky char and spicy kick of seasonings make you crave more for this.
The best part about this recipe is that it uses avocado, black beans, and corn which are of the great nutritional value as well.
Grill the avocado, until its skin peels off, and then serve them with smoky black beans and corn salsa to complete this wholesome treat. 
Fruits are like candies from nature. If you are trying to select a light dessert or a combination of delicious sides then this recipe is worth trying.
The best way to grill them is by threading your favorite fruits onto the skewers. This way you won't be worried about them falling off the grill. Just look out for char marks on both sides once you place them on the grill.
Fruits require less time to grill so it is advised to stick to your place while cooking them up. Then you can go crazy with a caramelized sugar glaze. 
Related Recipes That You'll Love To Try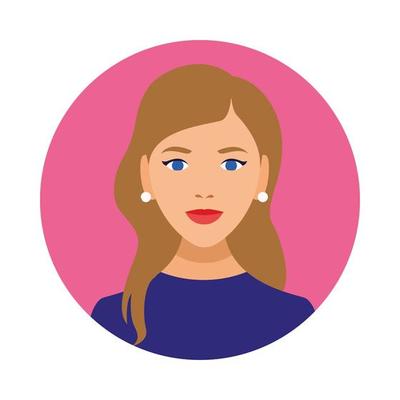 I am a writer, editor, and publisher of Grillcuisines.com – an online blog dedicated to sharing grilling tips, accessories, and recipes to encourage more people to get outside and grill.
I'm off to find out the different types of grill foods, their seasons, and how to conduct outdoor cooking properly. I'll also show you some of my grill-worthy cooking tools & accessories!