As fall arrives and the weather gets cooler, it's the perfect time to cook up some delicious side dishes on your Blackstone griddle.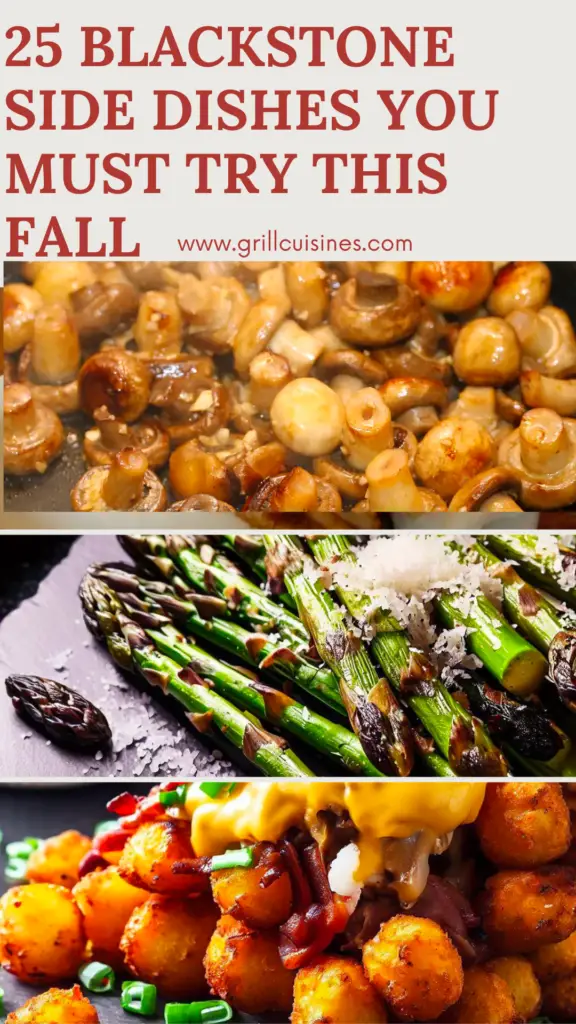 You can easily prepare both main dishes and side dishes simultaneously on a griddle. With its expansive cooking surface, you can easily sear a steak, cook burgers, or whip up a batch of pancakes on one side, while simultaneously grilling vegetables, frying eggs, or preparing other side dishes on Blackstone.
Are you tired of the same old, uninspiring side dishes? We've put together a list of must-try Blackstone griddle side dishes.
If you are looking for even more Blackstone Griddle Recipes, some of my favorites are Blackstone Camping Recipes, Crispy Broccoli on Blackstone, Blackstone Breakfast Recipes, and Blackstone Chicken Recipes.
Top 24 Best Blackstone Side Dishes
Whether you're a seasoned grilling enthusiast or just starting your journey, our handpicked recipes are here to elevate your outdoor dining experience.
From sizzling vegetables and zesty skewers to cheesy indulgences and spicy delights, these 24 Best Side Dishes on Blackstone aren't just extras – they're delicious stars all on their
Garlic butter mushrooms are one of the mouthwatering side dishes to make on a Blackstone griddle. The sizzle of mushrooms hitting the hot surface, the aroma of garlic and butter filling the air, and the caramelization that occurs, make this side dish absolutely irresistible.
Garlic butter mushrooms are a versatile side dish that can elevate a wide range of main courses. You can serve them with a main course, like grilled steak, chicken, salmon, burger topping, or even vegetarian dishes to complement the rich and garlicky flavors of the mushrooms.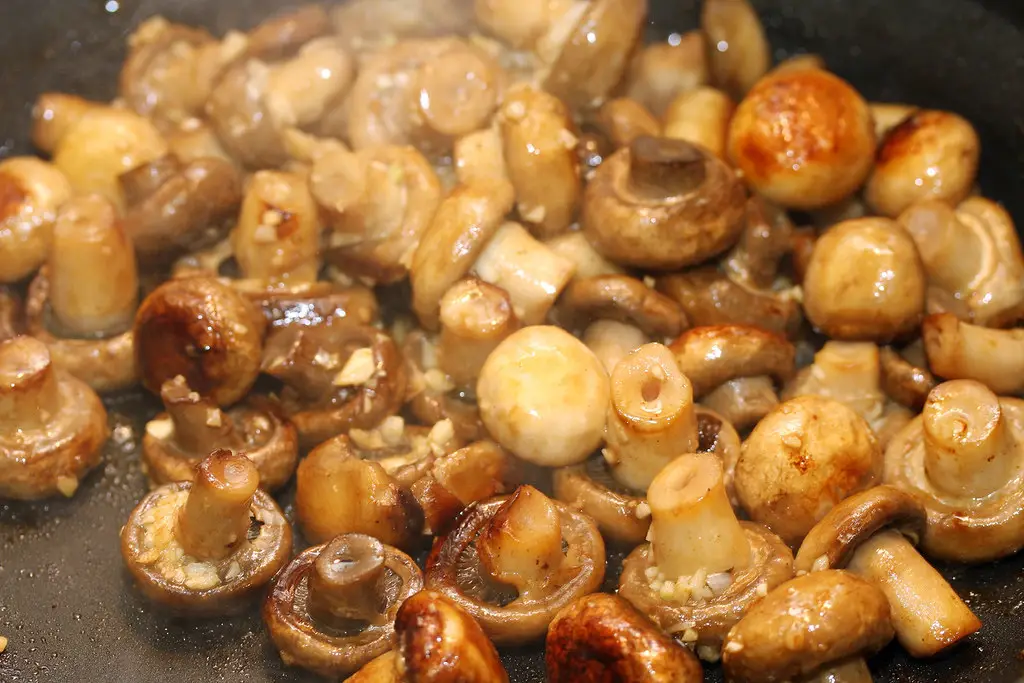 This is one of the side dishes on Blackstone that brings elegance and crunch to your main dish.
Blackstone Griddle asparagus is a side dish that can elevate any meal. The griddle's high heat and ample cooking space allow you to achieve perfectly seasoned and cooked asparagus, making it a standout side dish.
You can season the asparagus with your favorite herbs and spices.
Want some crispy yet easy-to-make side dish on the Blackstone? Look no further than this!
Bite into the crispy, golden perfection of these onion rings. Each ring is a symphony of crunch and flavor, as a golden, crispy coating gives way to the sweet, tender onion inside. They're not just a side dish; they're a crunchy, addictive snack that'll steal the spotlight of any outdoor dinner.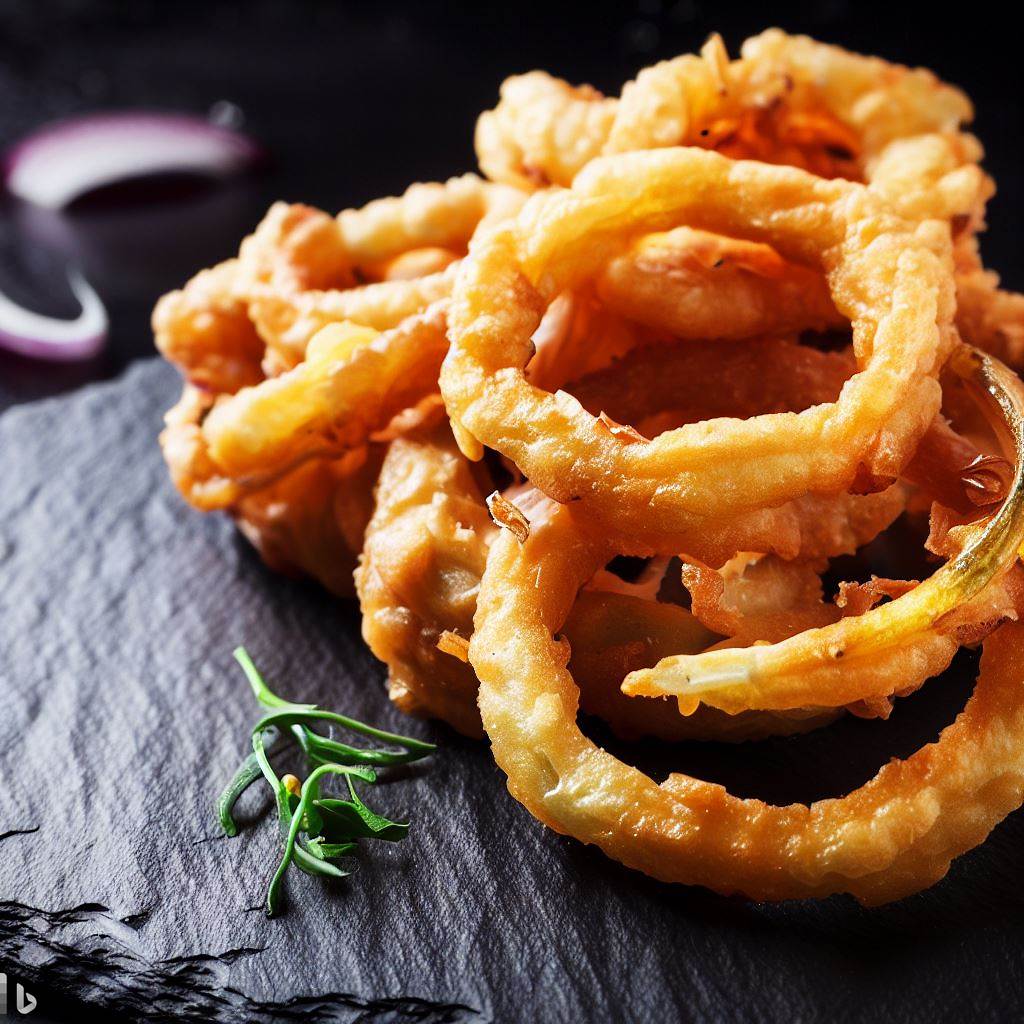 Say hello to Loaded Tater Tots, where childhood favorites get a grown-up makeover. They take on a whole new level of indulgence.
Everybody knows about Tater tots but you can take this tasty appetizer and Blackstone side dish one step further with melted cheese and bacon. This is one of the side dishes on Blackstone that creates a flavor-packed explosion in every bite.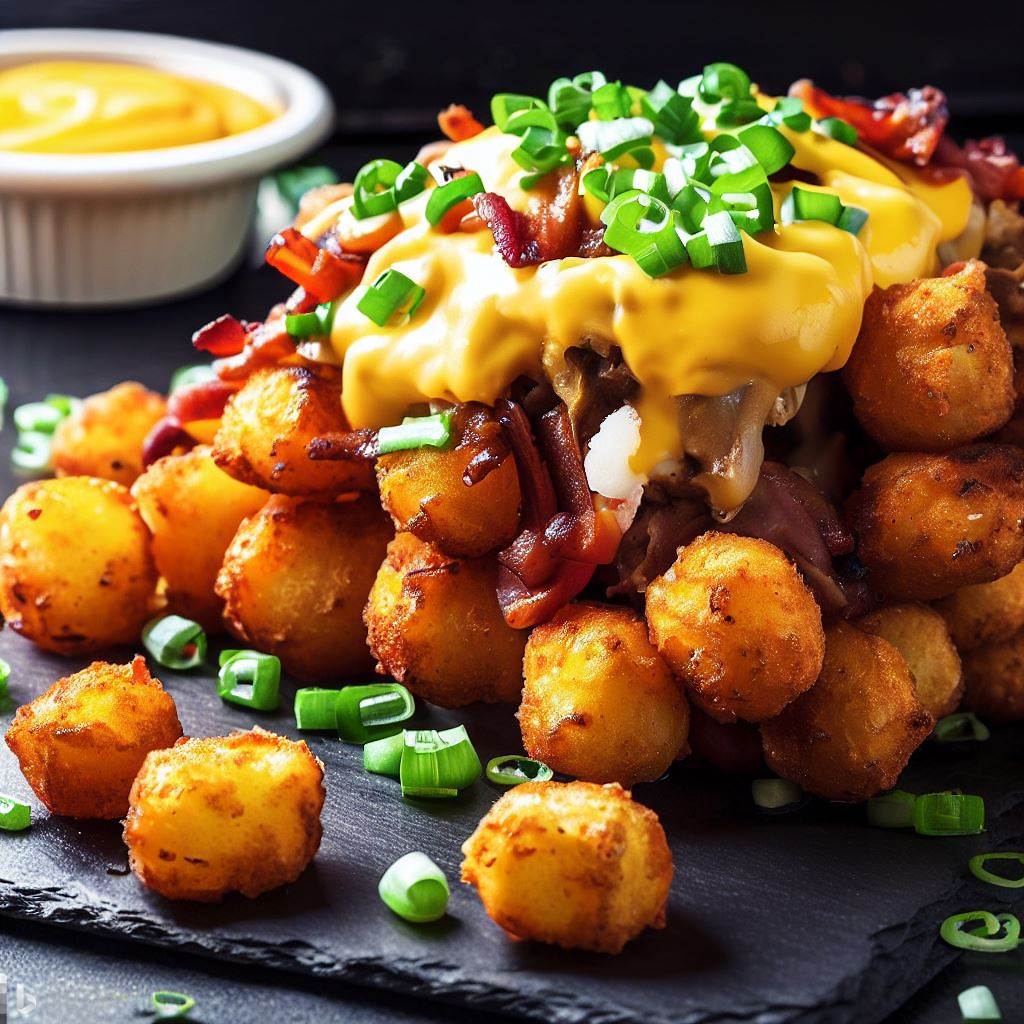 Blackstone corn on the cob is a classic and delicious side dish that's incredibly easy to prepare on your griddle.
The high heat and even cooking surface of the Blackstone griddle make it an excellent choice for cooking corn.
Simply shuck the corn, brush it with butter or oil, season it with salt and pepper, and then place it directly on the hot griddle.
Rotate the corn occasionally to ensure even cooking and to achieve those beautiful charred grill marks. In just a few minutes, you'll have sweet, tender, and slightly smoky corn on the cob that's ready to serve.
This is a perfect side to cook on Blackstone that is a crowd-pleaser.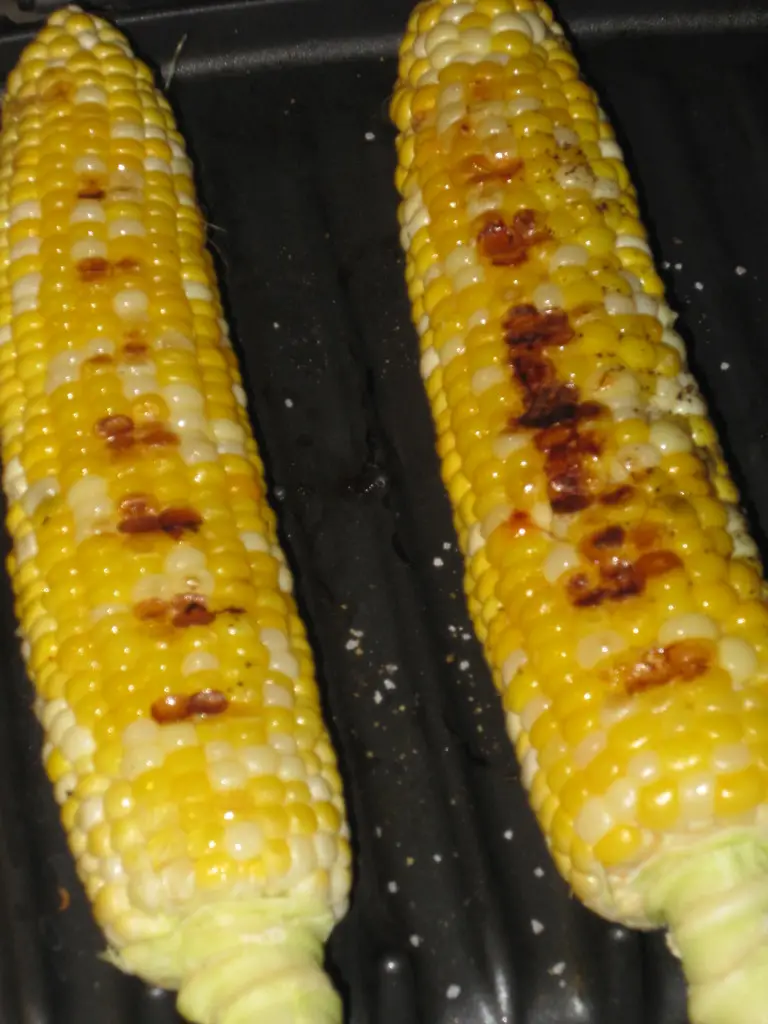 Blackstone chicken quesadillas are mouthwatering and easy side dishes to make on Blackstone that combine the flavors of grilled chicken, melted cheese, and tortillas right on your griddle.
To create this savory delight, start by grilling seasoned chicken breasts or thighs until they are cooked through and have a nice char. Remove the chicken, let it rest, and then slice it into thin strips.
Next, heat tortillas on the griddle, adding a layer of shredded cheese and the grilled chicken strips on one side. You can also add your choice of ingredients such as sautéed bell peppers, onions, or jalapeños for extra flavor.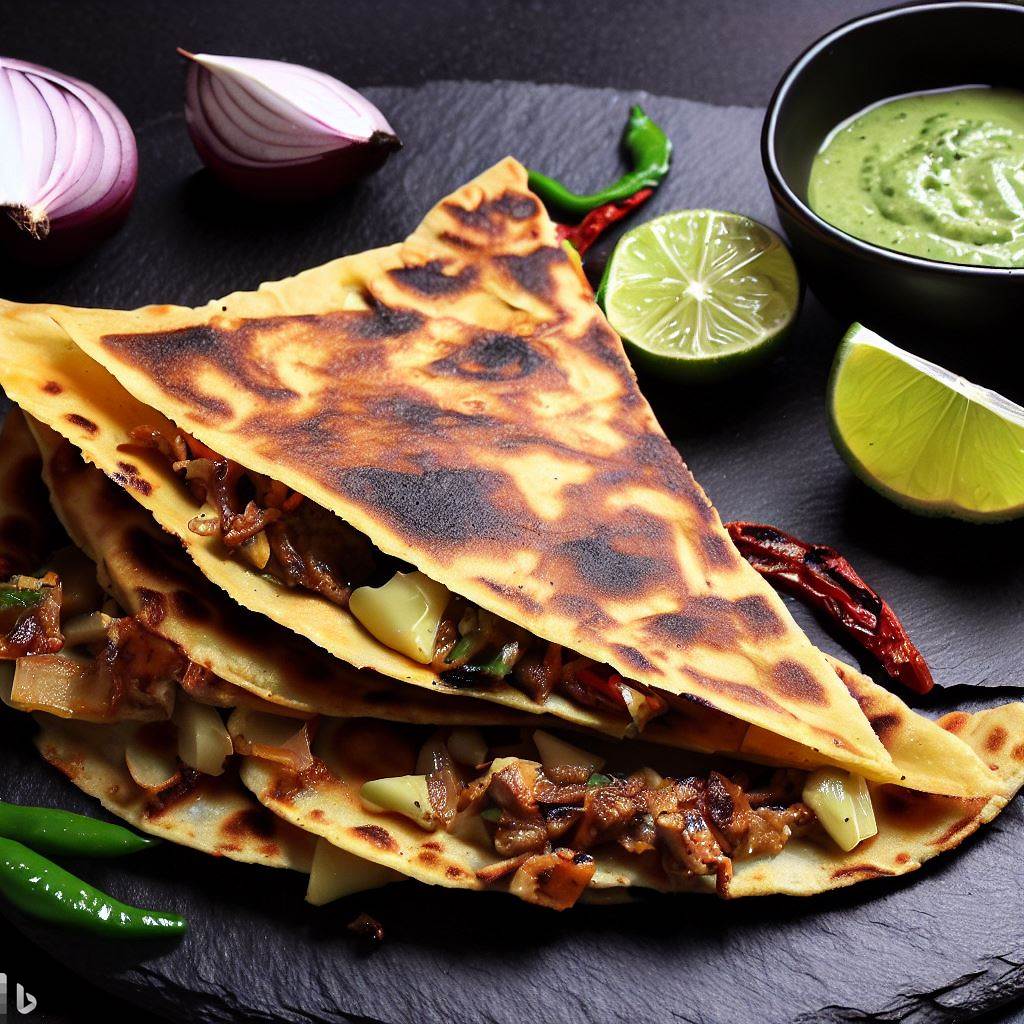 Teriyaki pineapple skewers on a Blackstone griddle is a fusion of sweet and savory flavors. Whether you choose to include chicken or focus only on the caramelized pineapple, these skewers are a crowd-pleasing side dish.
The high heat of the griddle allows the pineapple to develop a caramelized glaze, while the chicken becomes tender and infused with teriyaki goodness.
You can garnish it with fresh cilantro or green onions. These skewers are a fantastic appetizer or Blackstone side dish for any occasion.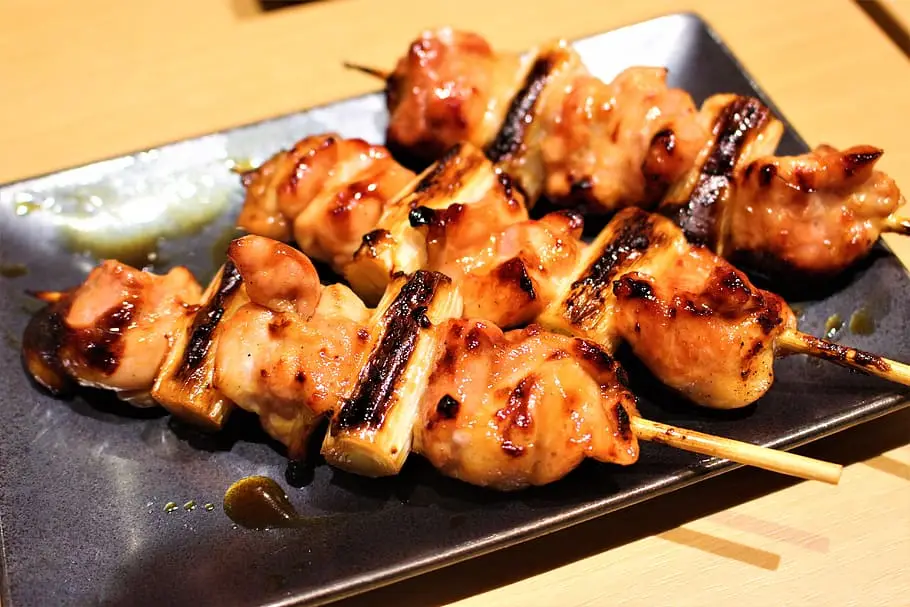 Spice up your side dish game with Bacon-Wrapped Jalapeño Poppers. Creamy, cheesy jalapeño halves are wrapped in smoky bacon for a mouthwatering, spicy-savory kick.
 These poppers are the ultimate crowd-pleaser, offering a spicy kick and a salty, crispy embrace.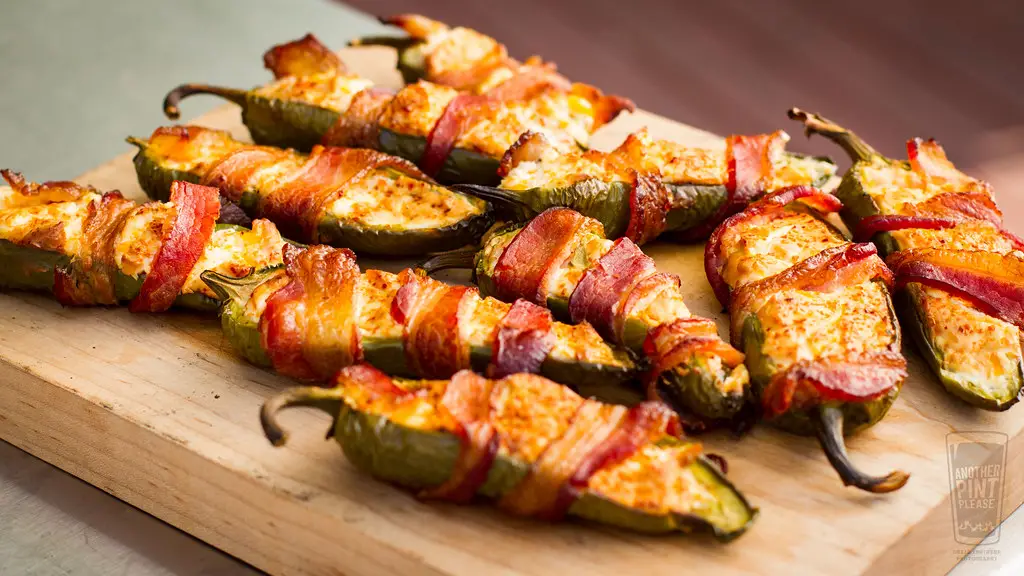 For quick and easy Blackstone side dishes, look no further than Lemon Garlic Shrimp. Shrimps are marinated in a simple yet vibrant mixture of lemon juice, minced garlic, and a touch of olive oil before being seared to perfection on the hot griddle.
It's one of the quick and elegant side dishes on the Blackstone that's perfect for weeknight dinners or special occasions.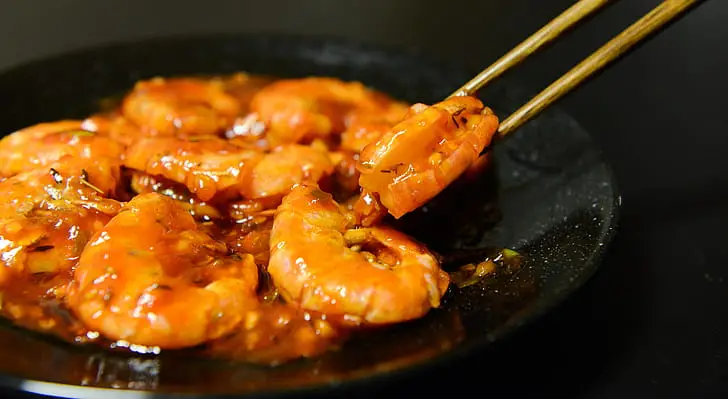 10. Philly Cheesesteak Fries
Get ready to indulge in Philly Cheesesteak Fries, the ultimate comfort food mashup, and the best side dish on Blackstone.
Thinly sliced beef, sautéed onions, and bell peppers are piled high on a bed of crispy fries, all smothered in gooey melted cheese.
Spice up your side dish game with Buffalo Cauliflower Bites!
Buffalo cauliflower bites prepared on a sizzling Blackstone griddle is a twist on the classic buffalo wing, where cauliflower florets take center stage.
Begin by lightly seasoning the cauliflower with olive oil, salt, and pepper before griddling them to tender perfection.
Once cooked, they are generously coated in a tangy and spicy buffalo wing sauce that infuses them with bold flavor.
You can serve them as an appetizer, snack, or a unique Blackstone side dish. These buffalo cauliflower bites are a delicious, healthier alternative to the buffalo wings, all with a delightful griddled twist.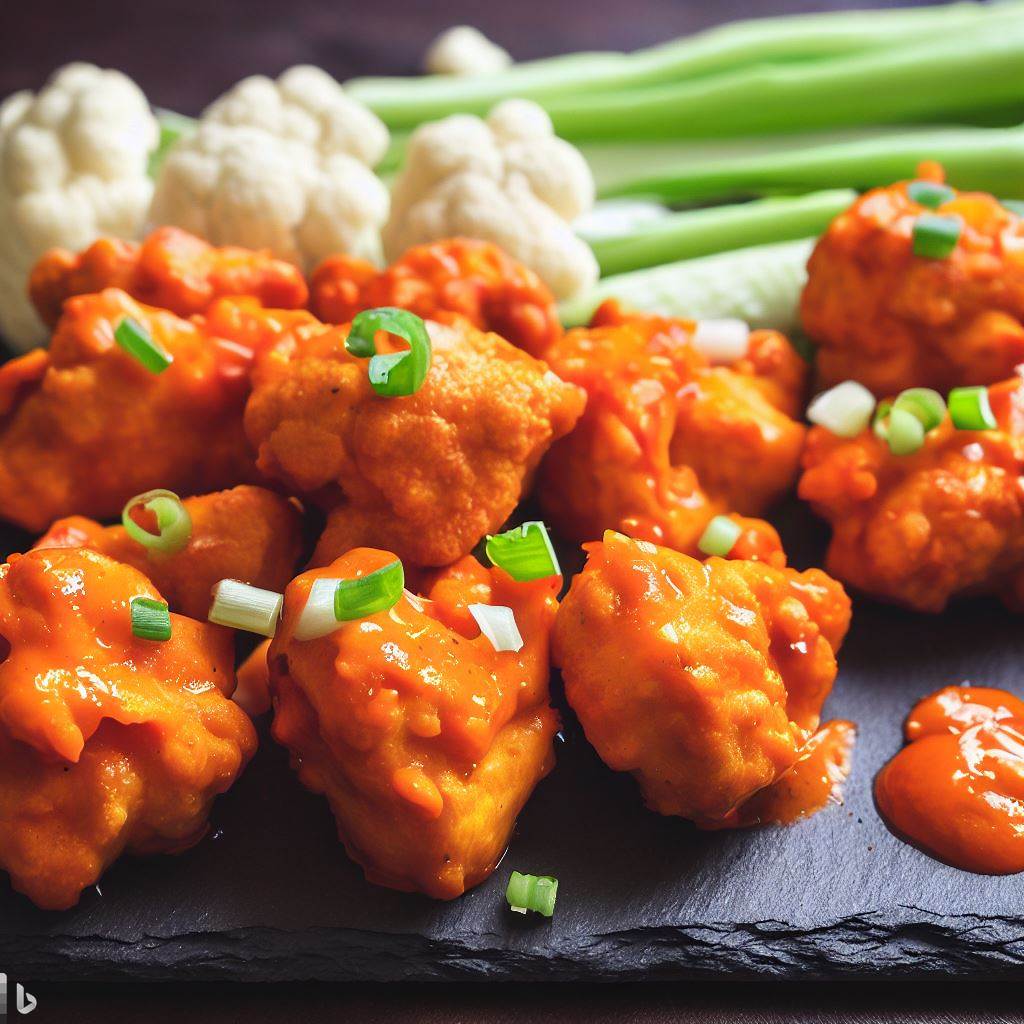 If you're a fan of Korean cuisine or simply seeking an adventurous twist on your griddle recipes, this dish is a must-try. Tangy, spicy, and full of umami, this fermented cabbage dish is a burst of bold flavors.
This dish is a combination of spicy and tangy kimchi, combined with the smoky and savory allure of barbecue, infused with Korean BBQ sauce, all prepared on your griddle.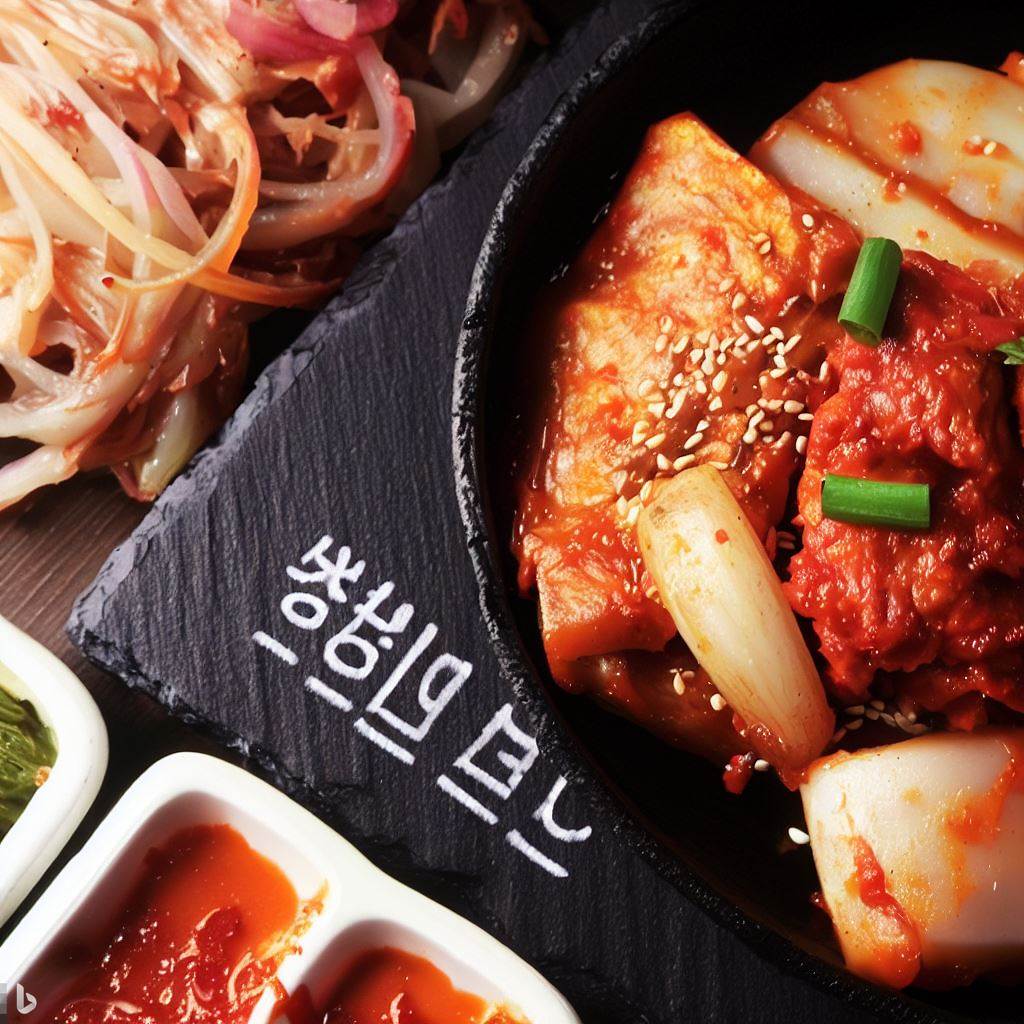 Do you have some shrimp and sausages in your hands and are thinking about what to do? Well, Just spice up your griddle with Cajun Shrimp and Sausage.
This sizzling duo brings the bold flavors of the bayou to your plate. Juicy shrimp and savory sausage are seasoned with Cajun spices and cooked to perfection. It's a one-pan wonder that's as easy as it is delicious.
Elevate your veggie game with Grilled Zucchini Ribbons. Thinly sliced zucchini is grilled to tender perfection and drizzled with a touch of olive oil and seasoning. It's one of the simple yet elegant side dishes on Blackstone that's as healthy as it is delicious.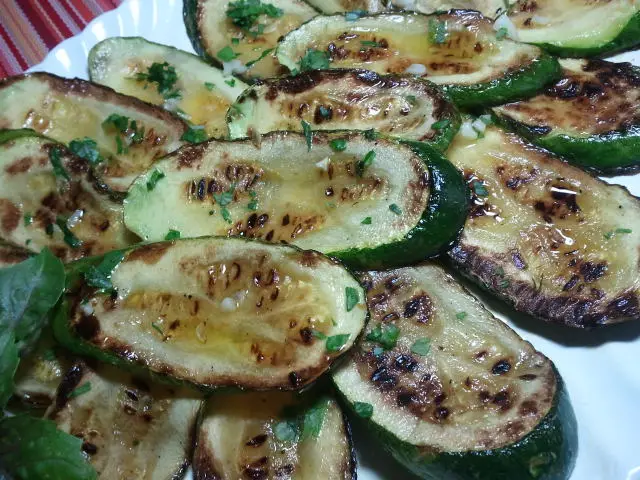 Brussels sprouts get a tasty makeover with Cheesy Bacon and here you go with another side dish on the Blackstone.
These little green veggies are grilled to crispy perfection, then generously coated in gooey cheese and topped with crispy bacon bits. It's a mouthwatering combination that'll have everyone at the table asking for more in seconds.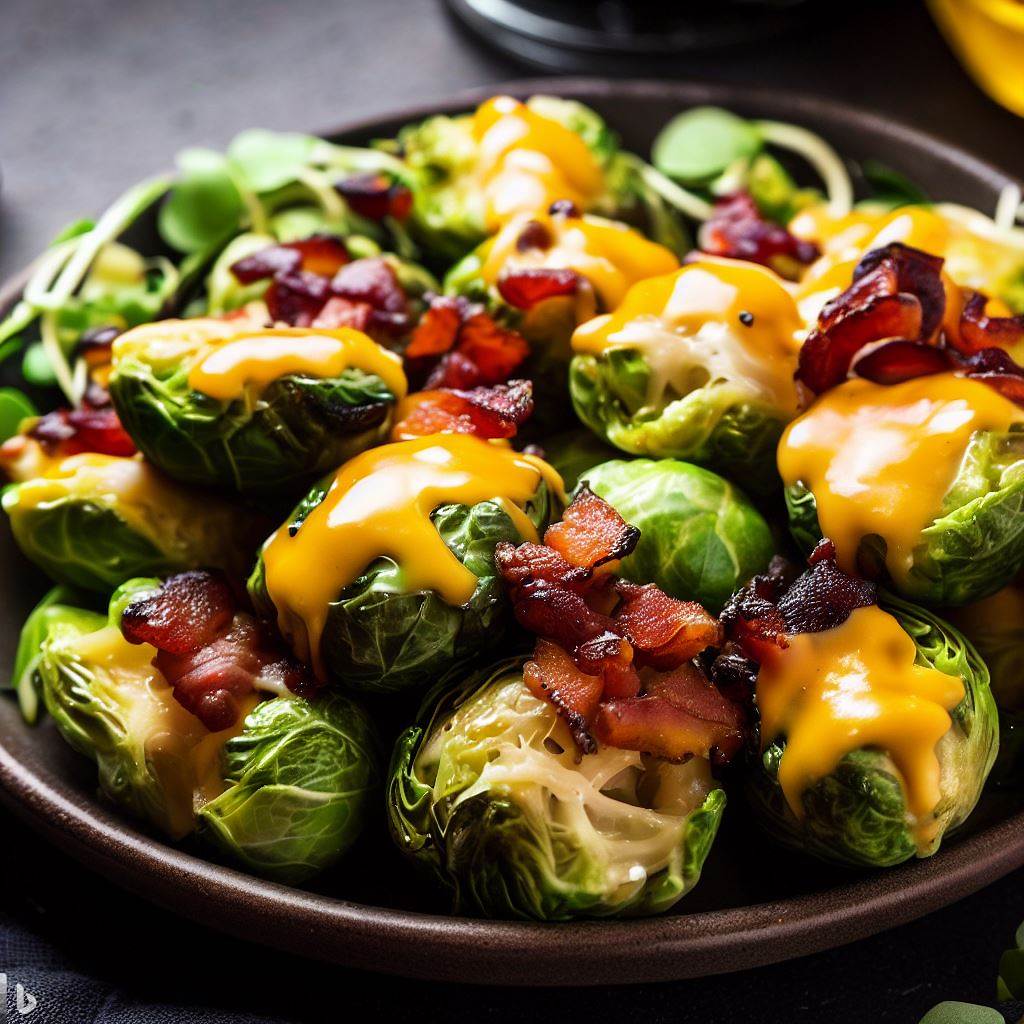 Transform your griddle into a flavor powerhouse with Teriyaki Steak Bites. Succulent chunks of steak are marinated in sweet and savory teriyaki sauce and are sizzled to perfection on the hot griddle.
 This bite-sized side dish is a crowd-pleaser, offering an explosion of taste in every bite. Whether you're grilling up a weeknight dinner or planning a backyard barbecue, these steak bites will surely be the star.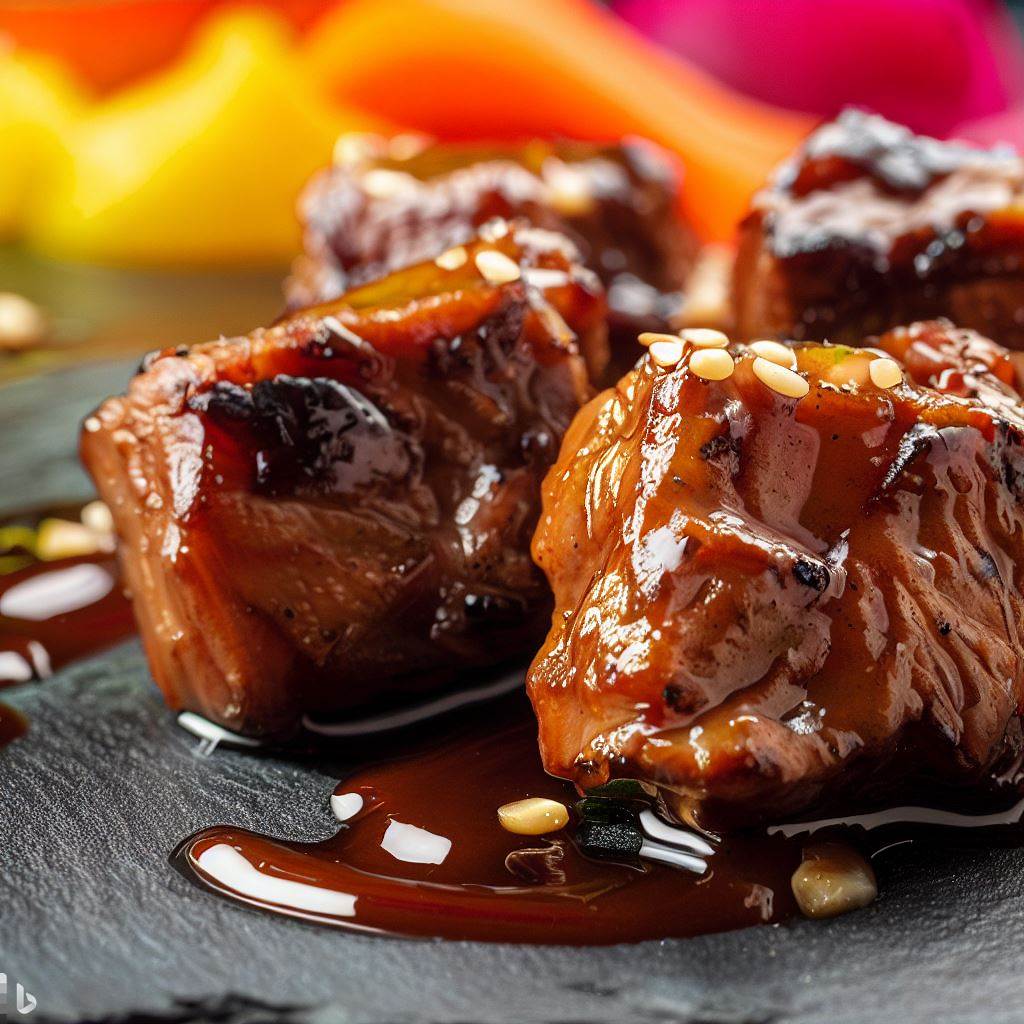 Elevate your side dish game with Caprese Salad Skewers. Fresh mozzarella, juicy cherry tomatoes, and fragrant basil leaves are threaded onto skewers and drizzled with balsamic glaze.
 It's a bite-sized burst of Italian flavor that's as pretty as it is delicious. These skewers are the perfect side dish on the Blackstone for a light lunch, brunch, or as an appetizer for any occasion.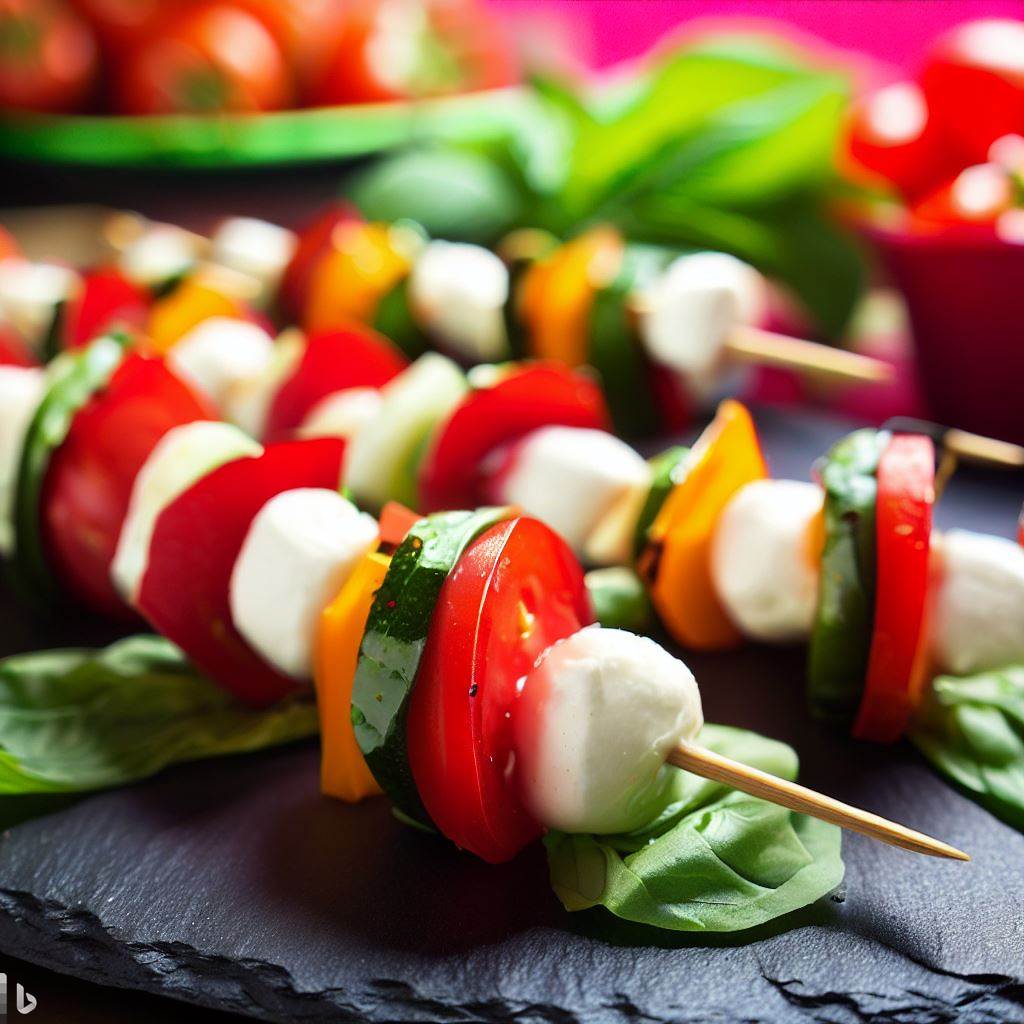 Do you want to make your boring breakfast interesting? If yes, so say hello to this one of the amazing side dishes on Blackstone. Give your breakfast a healthy twist with Sweet Potato Hash Browns.
Grated sweet potatoes are griddled to crispy perfection, creating a satisfying and nutritious start to your day.
With a hint of sweetness and a touch of savory, these hash browns are a delightful addition to your breakfast spread or brunch menu.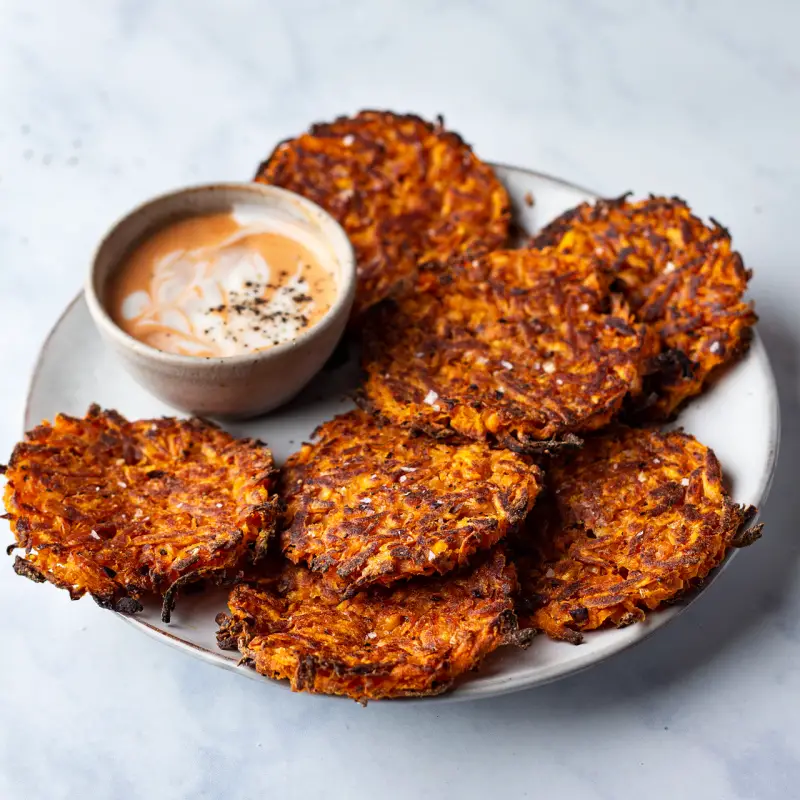 Turn your Blackstone into a Tex-Mex delight with Southwest Grilled Potatoes. These potatoes are seasoned with southwest spices, grilled to golden perfection, and topped with your favorite fixings.
It's comfort food with a Southwestern twist that's perfect for a hearty side dish or a satisfying snack.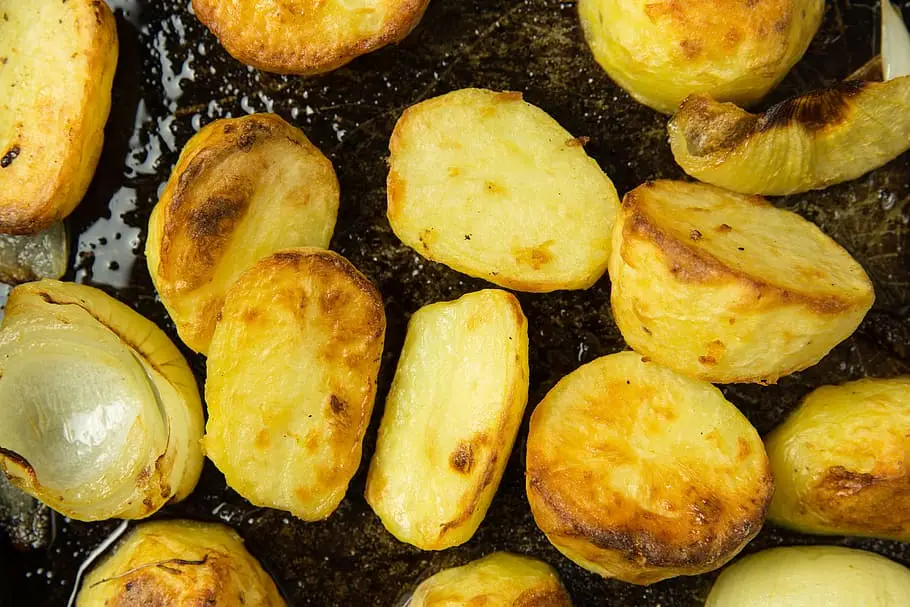 Add a burst of Asian flavor to your griddle with Teriyaki Veggie Stir-Fry. Colorful veggies sizzle in a sweet and savory teriyaki sauce, creating a dish that's both healthy and delicious.
Whether you're a vegetarian or just looking for one of the best veggie-packed side dishes on Blackstone, this stir-fry is a crowd-pleaser.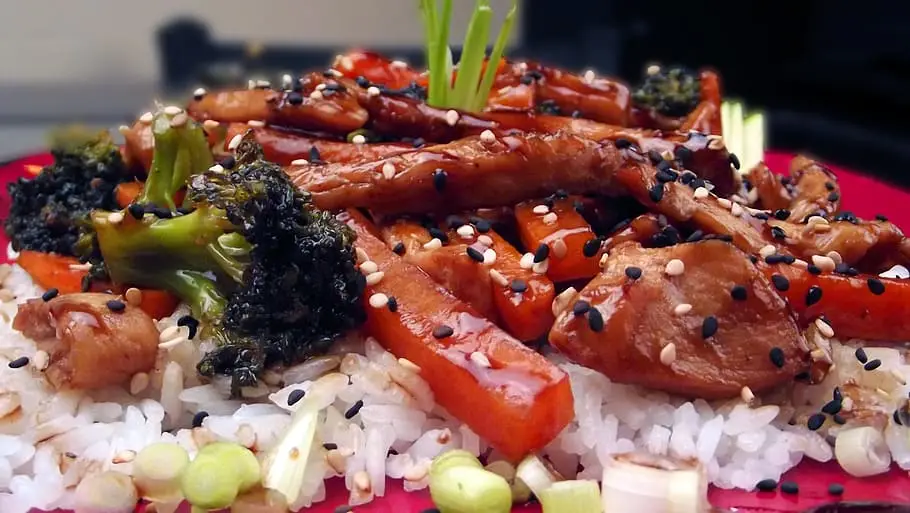 Spice up your grilling game with Buffalo Chicken Skewers. Tender chicken pieces are coated in spicy buffalo sauce, then skewered and grilled to fiery perfection.
These skewers are a tasty, protein-packed option for your next barbecue or game-day gathering.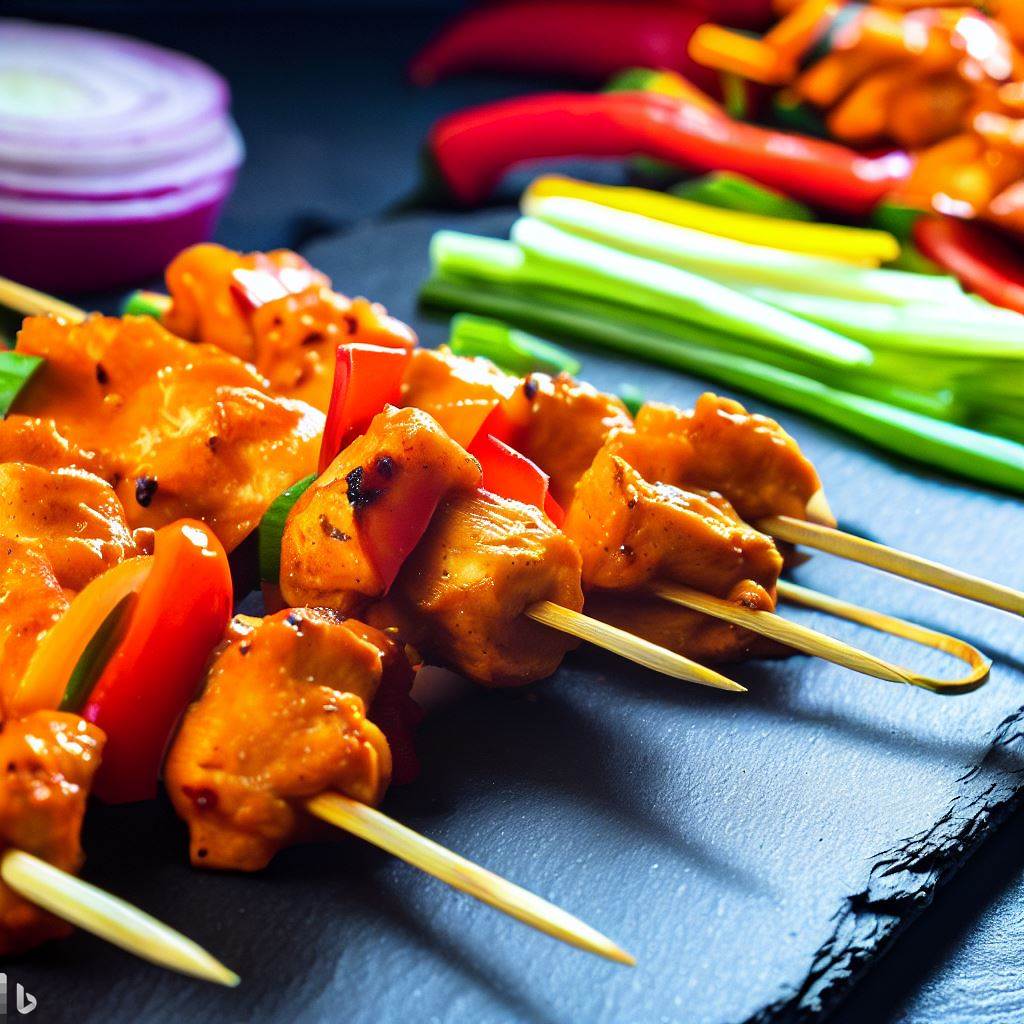 Have you grilled a perfectly seared brisket and now you are looking for a perfect salad side to pair it up? Then, try this! Give your salad a smoky twist with Grilled Romaine Hearts.
Crisp romaine hearts are lightly grilled to infuse a hint of char, then drizzled with creamy Caesar dressing. It's a sophisticated yet easy side dish that's perfect for elevating your salad game.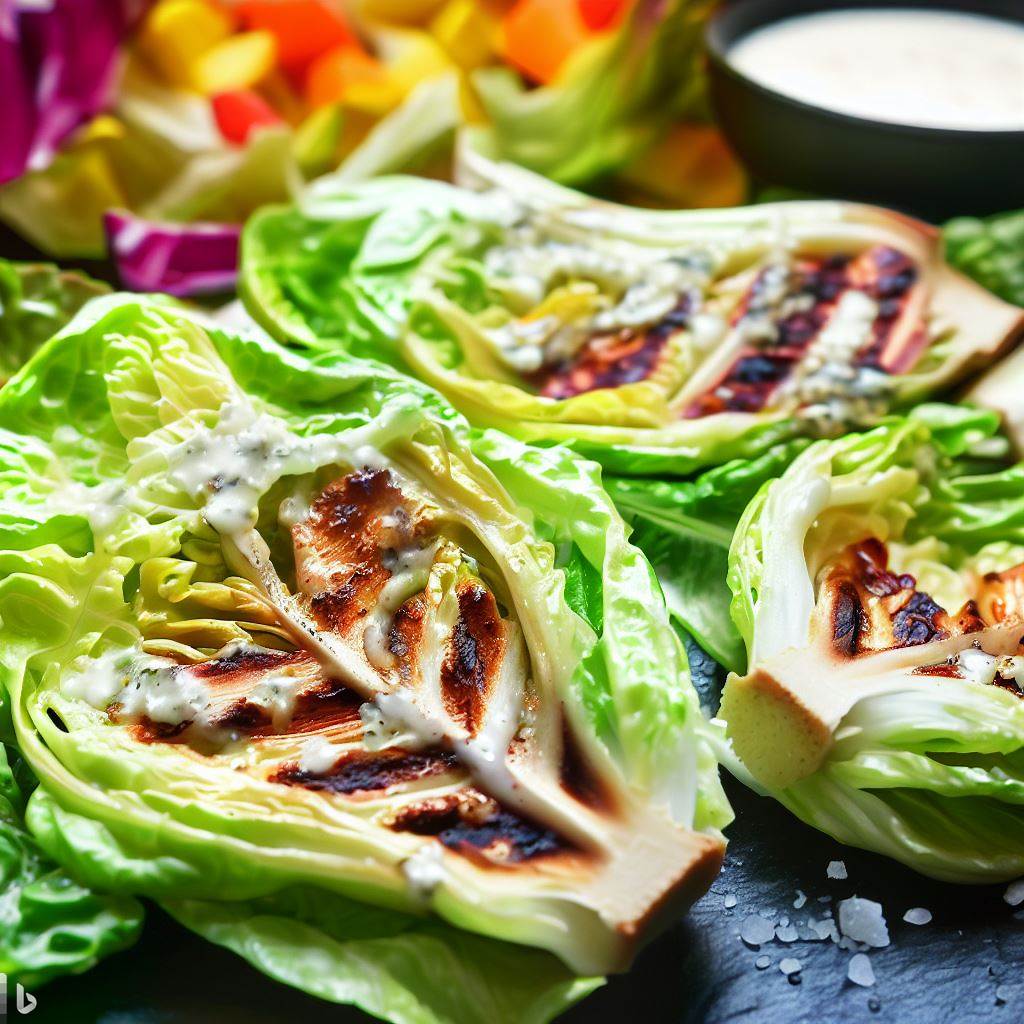 If you are looking for a tangy dip to savor your food, Pineapple Salsa is here to rescue you. Take your taste buds on a tropical adventure with Grilled Pineapple Salsa.
Sweet pineapple chunks meet the grill's embrace and get mixed with colorful peppers, onions, and cilantro.
It's a sweet and tangy salsa that's perfect for dipping or topping your favorite dishes.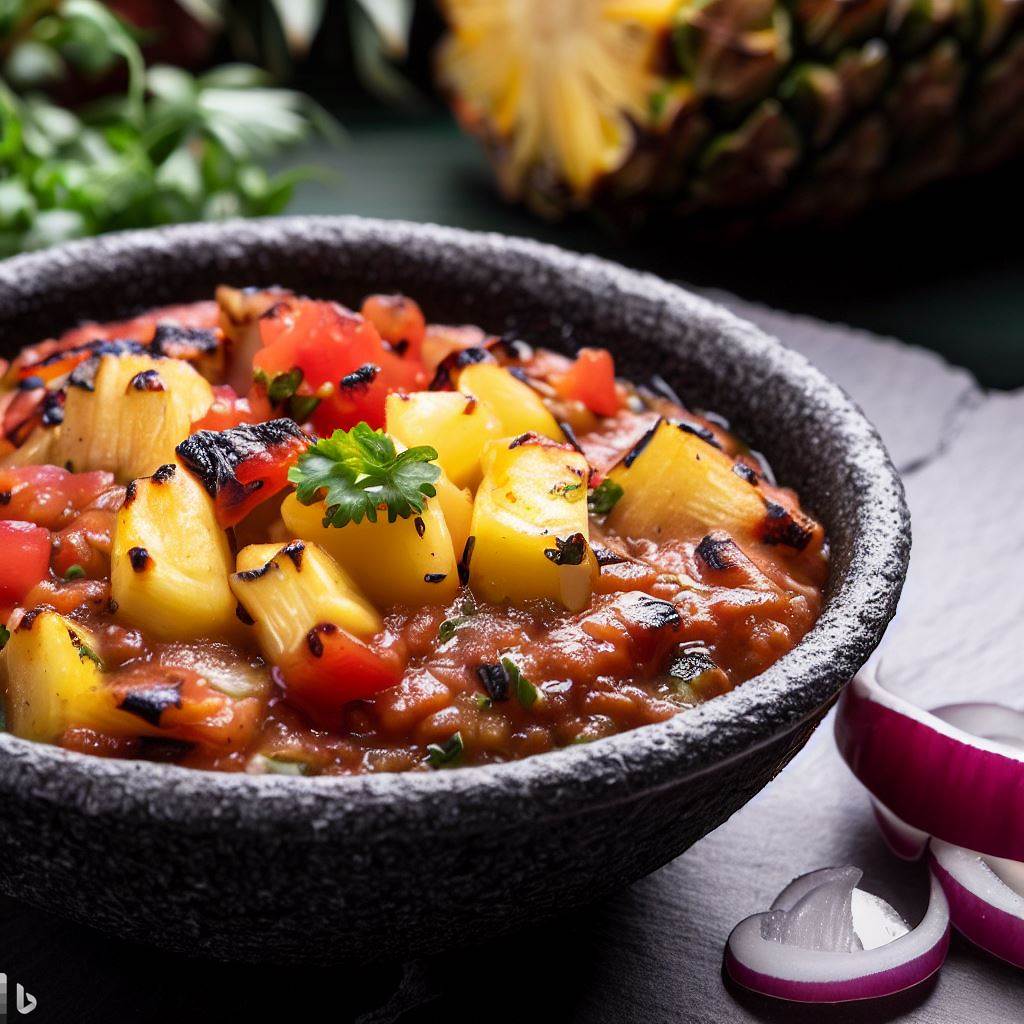 Can something be a better side dish on Blackstone rather than a crisp bread? Elevate your bread game with Grilled Cheesy Garlic Breadsticks.
 Soft, doughy sticks are griddled to perfection, brushed with garlic butter, and generously topped with melty cheese. It's a comfort food classic with a griddled twist that's perfect for dipping in marinara sauce or enjoying on its own.
Related Articles That You'll Love To Read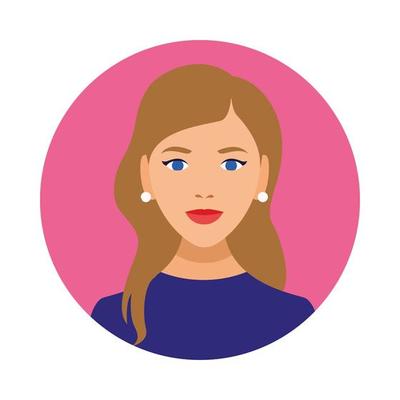 I am a writer, editor, and publisher of Grillcuisines.com – an online blog dedicated to sharing grilling tips, accessories, and recipes to encourage more people to get outside and grill.
I'm off to find out the different types of grill foods, their seasons, and how to conduct outdoor cooking properly. I'll also show you some of my grill-worthy cooking tools & accessories!