Are you looking for the best ways to cook chicken breasts on a Blackstone grill? If so, you have come to the right place.
There are several Blackstone chicken recipes that you can use to cook a perfect chicken on your Blackstone grill.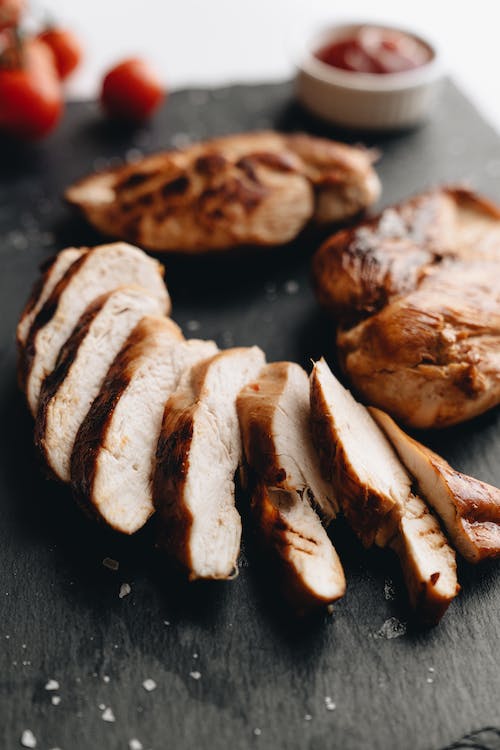 I've brought this article to answer all your queries and to help you prepare tempting grilled Blackstone chicken breast at your griddle in no time. 
Blackstone Chicken Breast Recipe
I love cooking chicken on flat top grill. I find that chicken grilled on a griddle has a juicy, tender inside with a perfect sear from the outside and has plenty of flavors.
This dish is a great choice for chicken lovers! It has a perfectly crisp outside and juicy, tender meat inside. This recipe is easy to make and a great choice for chicken lovers!
Let's get started with preparing the chicken breast and Blackstone griddle.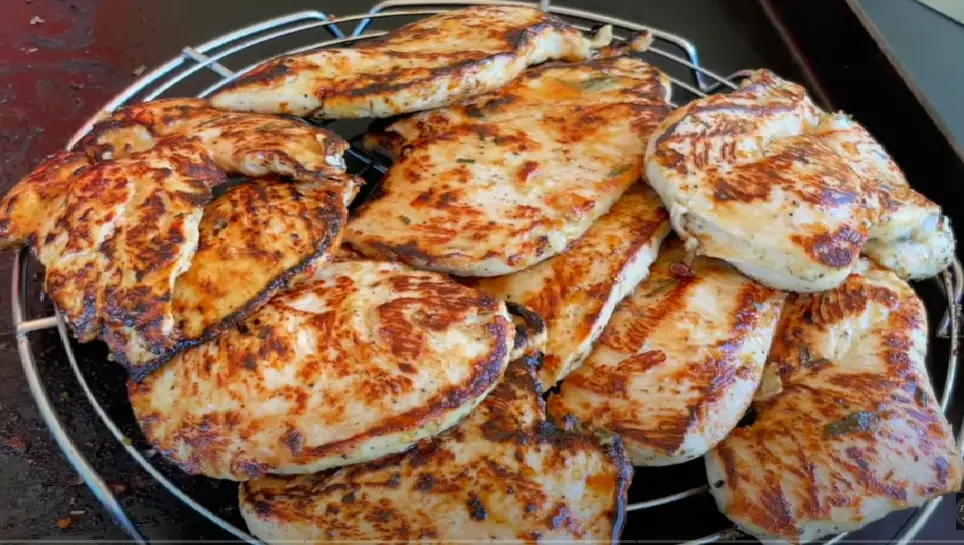 Preparing The Chicken Breast And Blackstone Griddle: 
Tools You Need
Grilling chicken is a staple in many households. To grill chicken breast on the griddle, you must have proper tools in your kitchen. The things you required are: 
Grilling Chicken Breast On Blackstone Griddle:
How to cook chicken on a flat top grill?
Prepare the griddle: Make sure that the griddle should be preheated before. The temperature should be approx 400 °F to get a perfectly seared chicken breast. 
Oil the griddle: For oiling the griddle you can use any oil that you prefer. I usually use avocado oil or olive oil.
To find best cooking oil for griddles, their smoke point, flavor, and nutrient, give it a read.
Put a generous amount on your flat-top griddle and spread it with the help of a spatula or brush. 
Place the chicken: Then put the filleted chicken breasts on the surface of a flat top griddle. Don't forget to season them with your favorite seasonings. You can also marinate the chicken before grilling.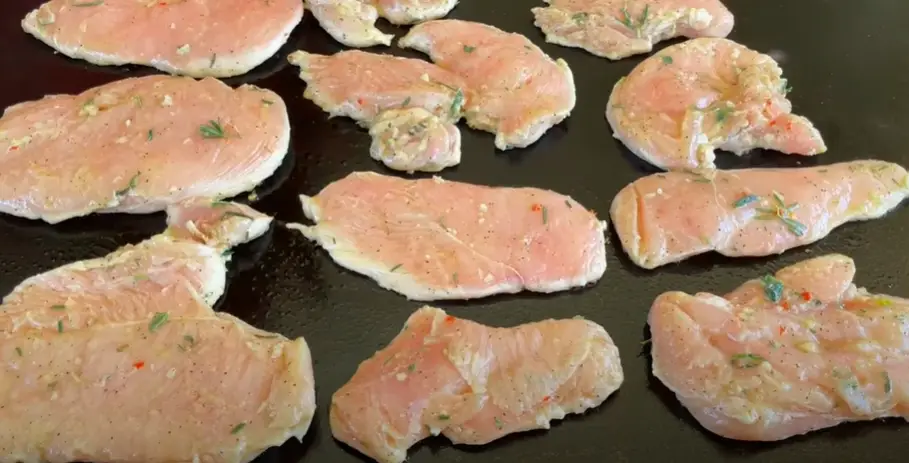 Sauteed the chicken breasts appropriately: Put the flame on medium heat and allow the chicken to cook thoroughly.  Let it cook for 4-5 minutes on each side and make sure that it reaches an internal temperature of 165 degrees Fahrenheit. 
Serve and Enjoy: After grilling, let the chicken rest on the griddle for 5 minutes. Then serve it with your favorite sides and enjoy it.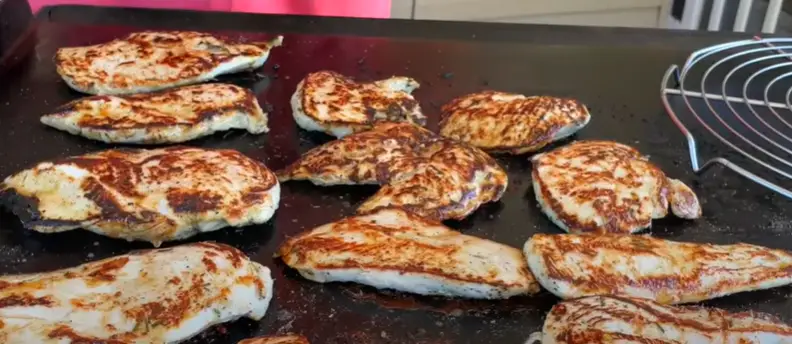 How Long To Cook Chicken breast On Blackstone Griddle 
Chicken doesn't take too long to cook on a Blackstone griddle. The cooking time varies as per the size of the chicken breast.
Generally, the chicken breast requires 4-5 minutes for each side.
Make sure that you have a meat thermometer to ensure that your chicken breast is being cooked at an ideal temperature. 
What Temperature to cook chicken on Blackstone griddle?
We preheat the griddle to 400 degrees Fahrenheit. Make sure to drizzle loads of oil to protect your piece of chicken from burning.
You can also use a thermometer gun to check the temperature of your griddle appropriately.
What should be the internal temperature of chicken breast?
The internal temperature is the most reliable parameter to check the doneness of chicken breasts.
To protect your chicken from overcooking, use a meat thermometer to check that the internal temperature is 165˚F (74˚C). This temperature will keep the chicken juicy and kill all the contagious pathogens from it. 
How to cook chicken legs on Blackstone griddle?
To cook chicken legs on a Blackstone griddle, follow these steps:
Preheat the griddle to medium-high heat (375°F to 400°F).
Season the chicken legs with your preferred spices.
Place the chicken legs on the griddle.
Cook for 6-7 minutes on each side or until the internal temperature reaches 165°F.
Serve hot and enjoy!
Note: Chicken legs are a bit denser than chicken breasts, so they may take a bit longer to cook through. Keep an eye on the internal temperature and adjust cooking time as needed.
Blackstone Chicken Breast Sides
Blackstone Griddle's chicken breast is not only great to eat on its own, but it also makes it super easy to pair with the side dishes of your choice.
When choosing the side dish for grilled chicken, go with a vegetable that is either light and refreshing or hearty and filling.
Blackstone Marinated Sauteed Mushrooms
5 Hacks For Cooking Chicken Blackstone Recipes
Don't forget to use a meat thermometer to assure the ideal temperature of the griddle.  If you are cooking outdoors, then the temperature of the cooking surface can differ depending on the environmental conditions.
Try to keep a handy oil squirt bottle while cooking chicken breast. Since the chicken doesn't have a layer of fat, so the oil can fulfill the fat requirements.
 Take the chicken off the griddle when it reaches 160 degrees internal temperature. Then let it rest on the griddle for 5 more minutes. It will rise to the recommended temperature of 165 ° F and will be more tender. 
If you are cooking outside, then you can cover the chicken with something like a metal bowl or shallow pan. It will cook through fastly. 
If you are worried about a chicken getting undercooked, then cut the chicken size the same. In this way, you don't have to look out for some pieces to cook faster than others.
2 Easy Blackstone Griddle Chicken Recipes-
 We've done the hard work for you, so all you have to do is enjoy these delicious Blackstone chicken recipes.
We know that there are a lot of great Blackstone griddle chicken breast recipes out there, and we want to share our favorites with the world. We hope you enjoy them as much as we do!
1. Grilled Blackstone Chicken Breast with Yogurt Sauce and Cucumber Salad
Ingredients:
4 chicken breasts
1/2 cup Greek yogurt
2 tbsp lemon juice
1 tbsp Dijon mustard
1 tsp salt
1/2 tsp ground pepper
Directions:
 Preheat the griddle to medium-high heat until it reaches a temperature of 400 degrees Fahrenheit
Season chicken with salt and pepper before grilling.
Grill the chicken breasts for 4 minutes on each side or until desired doneness. Make sure that they have an internal temperature of 160 degrees Fahrenheit. 
Place on a plate and cover with foil to keep warm while you prepare the sauce.
Mix yogurt, lemon juice, mustard, and salt in a small bowl and set aside.
Cut each breast into 4 slices at a time
Spoon some of the yogurt sauce over each slice before serving along with cucumber salad on top!
2. Grilled Blackstone Chicken Breast with Parmesan Rice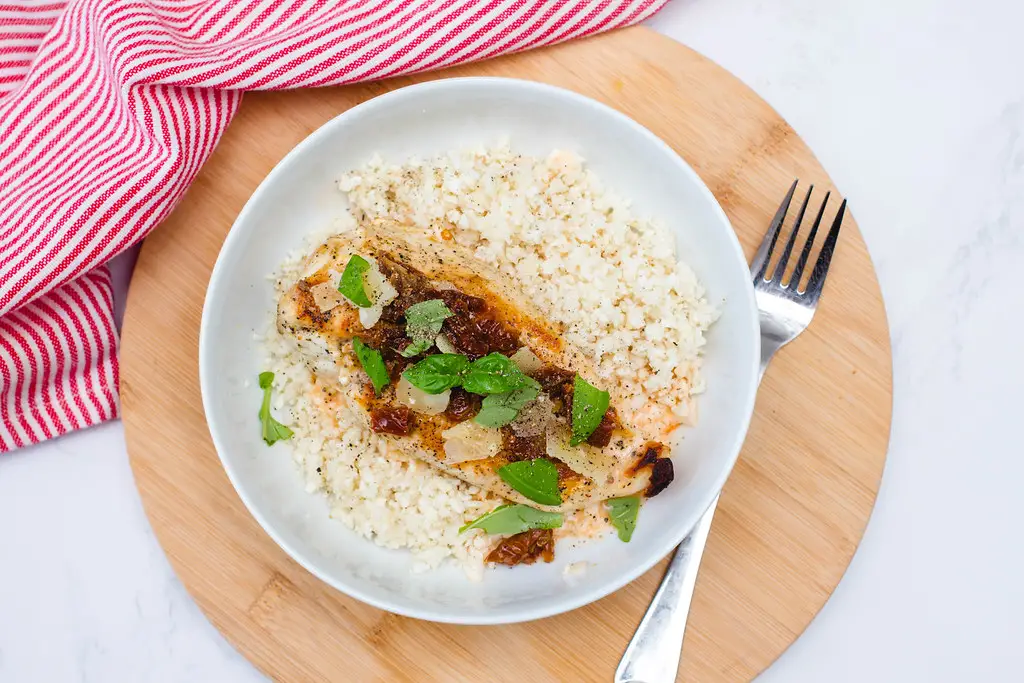 Ingredients:
4 chicken breasts 
1/4 cup butter, divided
1 small onion, chopped
1 cup of Parmesan cheese 
3 tablespoons of tomato paste 
3 cloves garlic, minced
1 and 1/2 cups long grain white rice, uncooked (or substitute Arborio rice)
2 cup chicken broth
2 tablespoons minced fresh parsley leaves
Salt
Pepper
Directions: 
Melt butter in a frying pan and add garlic and onions.
Cook until soft.
Add tomato paste and chicken stock. Simmer for 5 minutes over medium heat 
Then add parmesan cheese and salt & pepper to taste.
Cook for another 3 minutes or until the cheese is melted through the rice (if it starts to stick to the bottom of the pan, just add a little more stock).
Then preheat the griddle to 400 degrees Fahrenheit 
While the rice is cooking, combine the chicken breasts with a sprinkle of salt and pepper on both sides
Then drizzle with olive oil and grill for 5 minutes on each side (or until cooked through) on the griddle.
Let cool slightly before slicing into thin strips or shreds using two forks.
To serve, place cooked rice on plates and top with grilled chicken breast slices, Parmesan cheese shavings, parsley sprigs, and lemon wedges (optional).
Final Words: 
We have compiled a list of tips and tricks to make flavorful chicken breasts on your flat top Blackstone griddle. We hope that you will be trying these recipes this weekend to awestruck your family and loved ones. 
Kindly let us know in the comments if you have found this article helpful. Thanks for giving it a read. Have an enjoyable cooking experience! 
MORE BLACKSTONE GRIDDLE RECIPES
12 OF THE BEST BLACKSTONE RECIPES TO TRY THIS YEAR
Blackstone Toad In A Hole Recipe
4 Easy Blackstone Steak Recipes
8 Best Keto Blackstone Recipes (Low carb)
Hash Browns On Blackstone Griddle
5 Best Blackstone Breakfast Recipes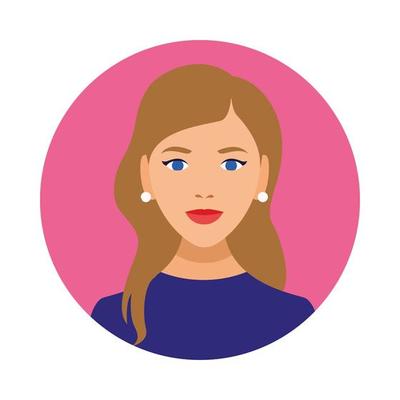 I am a writer, editor, and publisher of Grillcuisines.com – an online blog dedicated to sharing grilling tips, accessories, and recipes to encourage more people to get outside and grill.
I'm off to find out the different types of grill foods, their seasons, and how to conduct outdoor cooking properly. I'll also show you some of my grill-worthy cooking tools & accessories!