One of my favorite things to cook using the Blackstone griddle is breakfast – and I think it's especially perfect for camping! I love all breakfast dishes, but hashbrowns on Blackstone are my personal favorite.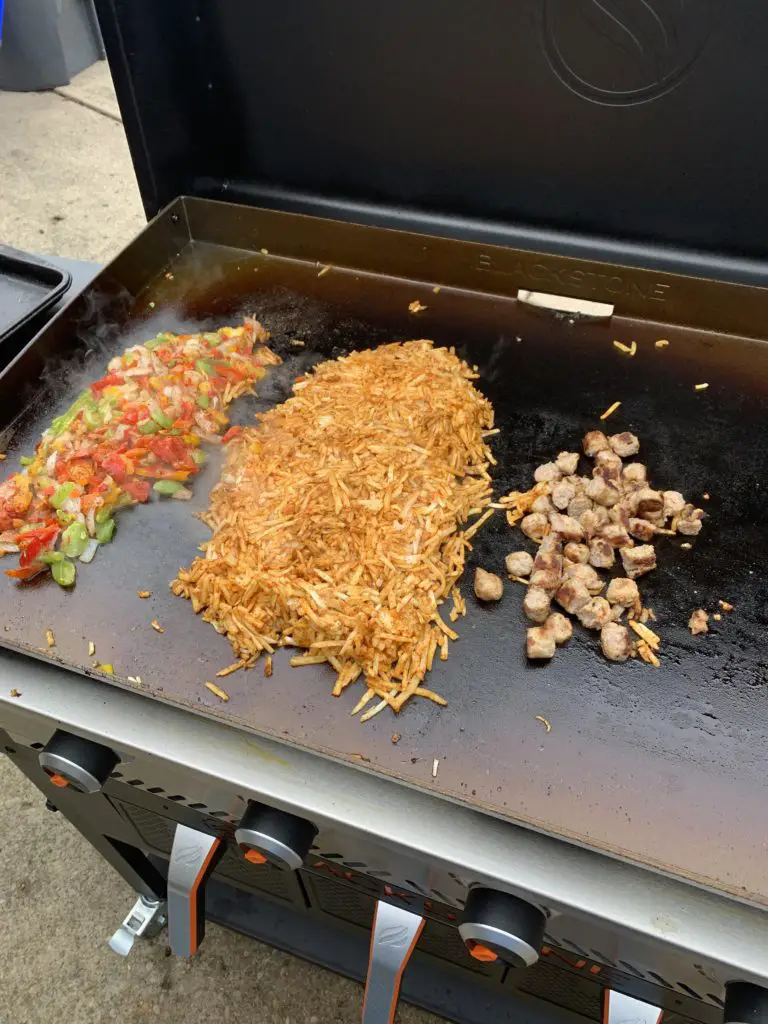 I really enjoy pairing hash browns with sausages and eggs.
An easy, foolproof recipe for how to cook hash browns on Blackstone griddle can be found here.
Everything You Need to Know About Blackstone Griddle: A Complete Guide
If your Blackstone griddle is not getting hot as desired, check this
Why is Blackstone Griddle Not Getting Hot? (6 Reasons)
How Hot Does A Blackstone Griddle Get?
Blackstone Hashbrowns Ingredients loaded with sausages and Bacon
Hash browns on a Blackstone griddle is a yummy breakfast recipe that is actually quite simple to make. It doesn't have many ingredients – but the flavors that come out of it are incredible. It would also be perfect for hosting a big group, which will probably help you out more than usual with the hectic holiday season on the horizon.
Here are some other breakfast recipes: 5 Best Blackstone Breakfast Recipes
Blackstone hashbrowns are one of those dishes you can make for dinner. I sometimes skip breakfast when it's a weekday, but then I also know that cooking this dish will take a little more effort. It's totally worth the time though!
Ingredients
Frozen potatoes(hash browns) if you're short on time and want to get the job done quickly, frozen store-bought will work fine. I happen to prefer Russell potatoes because they tend to be less watery.
onion (red and green)
sausage
bacon
cheese
Olive oil
butter
eggs
How to cook Hash Browns on a Blackstone Griddle Recipe
This recipe is easy to cook frozen hash browns on Blackstone griddle, and it doesn't take long before you get a savory breakfast waiting for you. All you need are ingredients that are easily accessible, including bacon, eggs, and potatoes.
Preheat your Blackstone griddle and add some oil to grease it up. One of the most important things to remember when cooking hash browns on Blackstone griddle is that you need to get the griddle and oil hot before you add any of the potatoes. Extra virgin olive oil is also a good choice for frying because it has a high smoke point. Once it's heated, set the heat to Low.
Spread out your frozen potatoes on your griddle. To do this, just chop with a spatula to create an even layer on the pan to start thawing and browning.
In a large bowl, whisk together your eggs to be scrambled. To help the eggs fluff up better, add some water at this point.
While the potatoes are cooking, cut up some bacon, onion, and sausages.
Add the onion to the potatoes, mix them, and move the mixture over to one side of a griddle.
Turn the burner up and place the bacon on the opposite side of the griddle so that it cooks faster. Let the bacon cook until they are done in the way you prefer. I can have them crisp or tender, whichever is your preference!
Place the sausage in the middle of the grill on low heat to cook it quickly.
Moved the sausage + bacon over into the potato and onion mixture and pour the egg mixture onto the other side of the griddle with some butter.
I "scramble" the eggs with one of the spatulas to make sure they're evenly cooked. The scrambled eggs are done in no time.
When your eggs are about done, mix them into the potatoes and meat mixture.
When meat, egg, and potatoes are well-mixed, add cheese and turn off the griddle. cover the mixture with the melting lid until the cheese is melted.
Hash browns on Blackstone griddle are ready to serve and enjoy!
Note:
Hash browns are delicious, but they're best cooked on high. If you're cooking them in the winter, you can create an air-tight dome with a stainless steel lid to help them cook faster.
For other must have griddle accessories check 12 Best Griddle Accessories
Philly Cheesesteak On The Blackstone (Keto Friendly)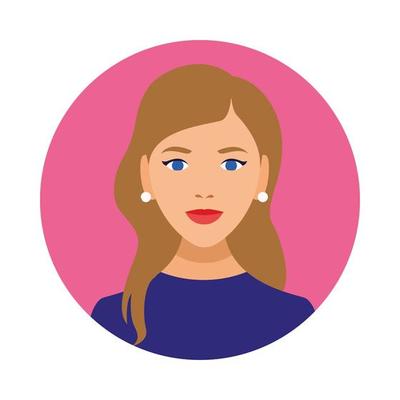 I am a writer, editor, and publisher of Grillcuisines.com – an online blog dedicated to sharing grilling tips, accessories, and recipes to encourage more people to get outside and grill.
I'm off to find out the different types of grill foods, their seasons, and how to conduct outdoor cooking properly. I'll also show you some of my grill-worthy cooking tools & accessories!