Blackstone Philly Cheesesteak is a regional sandwich native to Philadelphia, Pennsylvania. We usually make it with thinly sliced, grilled beef and cheese that melts into the meat.
Blackstone Philly Cheesesteak is the perfect dinner. You can make a true Philly cheesesteak on a smoky, fiery Blackstone Griddle in 10 minutes or fewer.
I am invested in the Blackstone Griddle from the start because it is easy to use and you don't need any food experience to get excellent results.
I love how I can prepare breakfast, lunch, or dinner with it any time of the day.
Let's look at how you can make a keto-friendly Philly cheesesteak on the Blackstone. Here is a list of 8 Best Keto Blackstone Recipes (Low carb)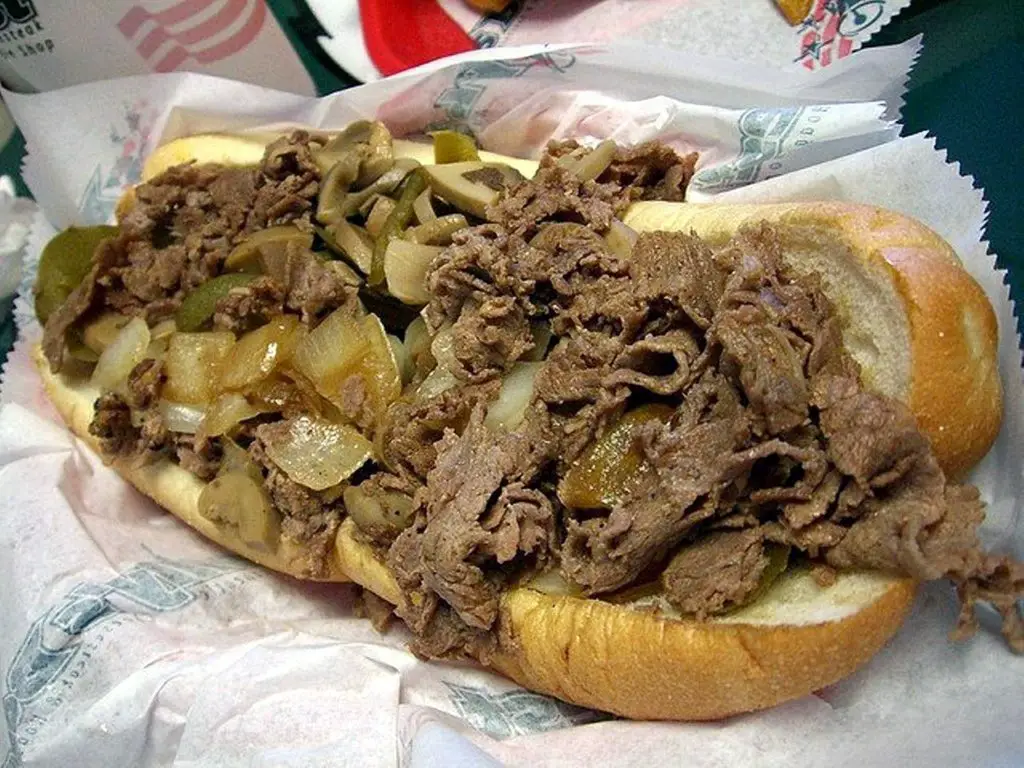 About the Blackstone Griddle
The cast iron griddle is perfect for outdoor cooking. Blackstone Griddle is also known as a flat-top grill, and it has a beautiful look and is capable of creating perfect versatile meals that you can serve on your party table. The griddle is designed to be heated and maintained with precision, meaning your meal will taste just as good as you imagine!
Everything You Need to Know About Blackstone Griddle: A Complete Guide
It's very easy to clean – it's got a flat surface, so you can cook pancakes, French toast, grilled cheese sandwiches, and of course, Philly Cheese Steaks
Check out this article to learn more about griddle temperatures for different foods. Blackstone Griddle Cooking Temperature Chart.
History of the Philly Cheesesteak
A Philly Cheesesteak is iconic American food that's been a staple of the Philadelphia cuisine since its introduction in the early 20th century.
The sandwich was originally created by Pat Olivieri, who came to America from Italy and ran Pat's King of Steaks restaurant at 1238 South Street. In 1929 he added thinly sliced ribeye steak and melted cheese to his sandwich with onions. What started as a simple sandwich has turned into one of the most iconic sandwiches in Philadelphia.
It's typically made with thinly sliced beef and cheese placed on an Italian loaf sandwich roll. The sandwich is often served with french fries or a side salad.
If you're in Philadelphia, you might want to find a great cheesesteak sandwich. All restaurants have one thing in common: a flat-top grill to quickly sear the meat, onions, peppers, and cheese.
Flat top grills typically have a wider and flat heating surface which has many benefits. They allow for the quick cooking of meats, especially ribeye, and are ideal for Philly Cheesesteaks.
You can melt the cheese on your cheesesteak sandwich with a dome-like stainless steel bowl, then grill things like onions, mushrooms, or green peppers at the same time.
You can also toast bread on the right of the griddle at the same time on one cooking surface. This makes cooking with a Blackstone flat top grill so fun.
What is the Perfect Meat for a Classic Blackstone Philly Cheesesteak Recipe?
The meat is one of the most important parts of a classic Philly Cheesesteak sandwich and can make or break the sandwich.
The meat for a Blackstone Philly Cheesesteak sandwich is all about the beef. It is important to choose beef that has a good amount of marbling. The marbling creates an extra layer of flavor, which allows the beef to absorb and taste the spices from the other ingredients.
To bring authenticity you need to go with thinly sliced ribeye steak. The beef ribeye is wonderfully marbled so you can taste all the flavor.
If you'd like to make it easy, check the freezer section of your local market for pre-sliced ribeye steaks that are sold as "cheesesteak meat".
However, you can always ask the butcher to pre-slice some fresh beef for your cheesesteak. All they need to them is that it's for a cheesesteak and they'll figure the rest out. It's worth noting that if your meat is too thick when you order it then even the thinnest cuts won't give you enough surface area to sear properly.
A standard amount of ribeye steak to make the perfect sandwich is a quarter to a third of a pound per sandwich. Depending on how thick you prefer your sandwiches, you will see how many slices fit in each patty.
How to Cook Pizza On Blackstone Griddle
What is the best cheese for a Blackstone Philly Cheesesteak?
There are different kinds of cheese that can be used on Philly Cheesesteaks. Some of the most popular types to use are Provolone, American Cheese, and Cheese Whiz.
Provolone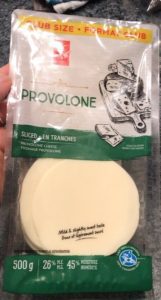 But the most popular is provolone. Provolone cheese is an Italian cheese that became well-known in Philadelphia. It has a texture that melts when added to warm savory foods like vegetables and meats.
White American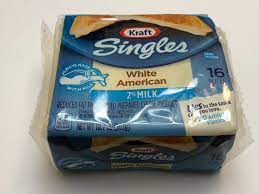 White American is the way to go for an authentic experience when making a Philly cheesesteak on the Blackstone, but some may prefer the taste of provolone. It's a matter of preference.
American cheese is known for its delicious taste, making it a popular favorite. It's yummy and comes in a variety of flavors and colors. On top of that, it packs some protein & calcium!
Cheez Whiz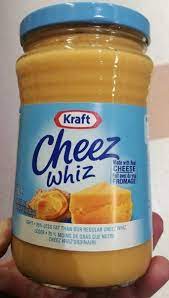 Some people do not like the taste of Cheese Whiz. What exactly is Cheez Whiz? Cheez Whiz is a processed cheese product made from cream cheese and cheddar. It has been used in sandwiches, salads, pizzas, and more.
This comes in a more spreadable form in a glass jar or a spray can. When melted, it oozes quite nicely over the meat, giving a creamy and smooth texture.
Truth is, you can use any type of cheese that melts well and does the trick while making Philly cheesesteak on Blackstone.
What bread should you use for Philly cheesesteak?
Bread is one of the most important aspects that make up this famous sandwich. It can be made from many different types of flour, but most often it is made from a mixture of all-purpose white flour, water, yeast, and salt.
Any type of hoagie-style bun will work, but you can also use french baguettes. Philly-style cheesesteaks are famous for their unique and delicious flavor that comes from the type of rolls used.
Their bread is slightly sweet and smoky. To make Authentic Philly cheesesteaks, you'll need an Italian-style roll. Hoagie rolls are split in half and filled with different ingredients.
Toppings for Blackstone Philly Cheesesteak
As for the toppings for Philly cheesesteaks, some people go traditional with chopped fried onions, green peppers, and mushrooms. Others like to add jalapeños and bacon. Here are some other mix-ins you can try:
-Tomato sauce

-Sliced hot pepper

-Pineapple chunks

-Grated cheddar cheese

-Onion flakes

-Jalapeno

-Mushrooms

-Habaneros

-Banana pepper

-Pepperoncini
Blackstone Philly Cheesesteak - Keto Blackstone Recipe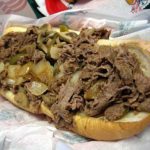 Print Recipe
BLACKSTONE PHILLY CHEESESTEAK RECIPE
Blackstone Philly Cheesesteak uses tender ribeye steak, simple seasonings, and all the cheese.
Those who want to avoid grains in their diet or are following a low-carb regimen should be able to still enjoy the traditional Philly Cheesesteak they love. There is a bread-free option. There are 4 main ingredients to a classic cheesesteak:
Ingredients
2

pounds

shaved beef/thin sliced Ribeye

1

green bell pepper, cut into ¼-inch slices

1

onion

15

slices

provolone cheese

3

tbsp

olive oil/cooking oil

salt

pepper

Hoagie rolls(optional)

1

Jar

Cheez Wiz
Instructions
Pre Heat your Blackstone griddle to medium-high heat for about 5 minutes.

Put down some oil on half the griddle surface and add the onion and pepper and get them sauteed. Stir your veggies a few times to prevent them from getting overly brown on one side.

When the vegetables are halfway cooked, pour another thin layer of olive oil on the other half of the griddle where you'll be cooking the beef. put the beef on a griddle and add Salt & pepper to your Beef according to your preference. Take a large metal spatula and use it to slowly stir and move it through the beef as it cooks, ensuring even browning all the way through.

When the vegetables and beef are cooked, combine them all on one side of the griddle. Turn off the heat and layer it with provolone cheese. cover with a melting dome and The cheese will melt thanks to the residual heat of the griddle.

Scoop up portions onto plates and serve them right away. We prefer it with a bit more salt blend on top. In case you are not following a keto diet take buns butter them and toast them quickly. Topped off with cheesesteak, plate, and enjoy!
FAQ's
Does Philly Cheesesteak have tomato sauce?
For me, the bottom line is that I believe authentic Philadelphia cheesesteaks from Pat's, Geno's, or Primanti Bros. will never be topped with tomato sauce. So authentic Philly cheesesteak will not have any sauce like a pizza steak.
Does a Philly cheesesteak have mayo?
Because ribeye, sirloin, and shaved beef are high-quality options, they give you the best flavor for your Philly cheesesteak recipe.. The Philly cheesesteak sandwich is made up of three basic ingredients, each with any number of optional yet popular additions. These include ketchup & cheese, banana peppers & peppers, oregano, or mayo.
Related Posts:
How Hot Does A Blackstone Griddle Get?
Why is Blackstone Griddle Not Getting Hot? (6 Reasons)
I am a writer, editor, and publisher of Grillcuisines.com – an online blog dedicated to sharing grilling tips, accessories, and recipes to encourage more people to get outside and grill.
I'm off to find out the different types of grill foods, their seasons, and how to conduct outdoor cooking properly. I'll also show you some of my grill-worthy cooking tools & accessories!