If you are planning to throw a party for your friends and family, then you must have to choose tasty appetizers to get started. Well, not to fret! We are right there with you! 
Pellet grill appetizers are a great way to add an extra dimension to your food. These foods can be cooked quickly, which is perfect for those who want to catch up on the latest episode of their favorite show or just want something delicious to nibble on while they're making the main course. 
We recommend you read this article till the end because some of the most enchanting smoker appetizers are waiting for you. 
Best Meat Smoker Accessories 2022
20 Best Pellet Grill Appetizers For Crowd
During Christmas, Thanksgiving, or casual meetups, we always look for quick and easy recipes to appease our guests.
Of course, protein dishes are good to go, but they take time. If you don't want to hear the repeated question, How much time does the food take? Then you should prepare some smoked snacks in advance. 
Here are the 20 best smoke appetizers that will surely amaze your guest list.  
Jalapeño Poppers are one of the best pellet smoker appetizers to feed a large crowd. In this, the jalapeños are stuffed with cream cheese. To make them more interesting, you can wrap bacon around them. 
You will be loving the deadly combination of cream cheese, bacon, and jalapeño. On top of that, the smoke from your pellet grill can take the flavor of this appetizer to the next level. 
For the complete recipe here.
These honey garlic little smokie sausages give you a burst of tangy flavor. They are incredibly easy to make and I can bet all your guests will ask you for the recipe on the spot. 
This recipe is irresistible to toddlers and adults. Just take some little whinnies, add BBQ sauce, Worcestershire sauce, chopped garlic, honey, and seasonings of your choice, and toss them all together in a large cast iron skillet.
Let them absorb the smoke from your pellet grill and then they are ready to steal the show of your tailgating parties. 
For the complete recipe here.
Everyone might have eaten smoked meatballs, but what about making them with a twist? If you won't try them then you are missing out on an amazing recipe then.
These smoked meatballs are wrapped in bacon and bring out a great taste. 
Simply prepare the meatballs first. If you are thinking of making them unique, then you can use a 50:50 ratio of ground beef and sausage and can stuff some jalapeno and cheese in them.
As we know that bacon can make anything better. Wrap them around bacon and insert a toothpick to hold them. Then they are ready to go off the grill. I can bet that you will be amazed by witnessing the results. 
Take a break from your busy life and try these bacon shots to give your taste buds a smoking buzz. The shot glass-sized bacon filled with cream cheese, sausage, and jalapeno is worth trying.
In addition, the smoky flavor that comes from your pellet grill can elevate the taste more.
Start with cutting the sausages into one-inch sizes. Then wrap thick bacon around it to prepare a shot glass shape.
After that, fill it with a mixture of cream cheese and jalapeno and cook them on your pellet grill after glazing them with your favorite rub. These smoker appetizers will be the highlight of your party. 
Are you thinking about what to do with the leftover brisket beef? The answer is simple: make a smoked appetizer out of them. This recipe straight away comes from the biggest BBQ joints in Kansas City. 
Slow-smoked brisket is cut into cubes and then immersed in tangy sauces. After grilling, it gives an exquisite melt-in-mouth texture and you will feel like you are eating bites of yummy meat candy. 
One problem that we always face whilst cooking chicken is that it becomes dry. If you are tired of hard and dry chicken then this smoky appetizer is made for you.
This classic recipe will ensure you smoked chicken legs with crispiness outside and tenderness inside. 
This appetizer requires fewer ingredients and less cooking time.
You just need to rub or marinade the chicken legs with your favorite secret seasonings and then grill them over your pellet grill. The combinations are uncountable and I can bet that these chicken drumsticks will be finger-licking good. 
If you are a seafood lover and you haven't tried these shrimp kabobs, then you are missing out on something. Shrimp on the grill looks fancy and can be served in numerous ways.
You can pair this smoker appetizer with your main course or include them with the salads. The best part is that they can be prepared in no time. 
You just need to season your fresh raw shrimp with some ginger, garlic, salt, and pepper. Then tie them on skewers and cook them on the pellet grill. Within 10 minutes, your flavorful grilled shrimp kabobs will be ready to eat!
If you want to reclaim your position as grill king or queen, then check out these smoked shotgun shells. They are going to knock the socks off everyone who tries them due to their bursting flavor. 
They have been named shotgun shells because they resemble them a lot.
These tasty pellet appetizers are made with manicotti pasta tubes. The pasta tubes are filled with seasoned minced beef, and cream cheese and wrapped in bacon.
You can prepare them ahead of time and then you can serve them piping hot when your guests arrive.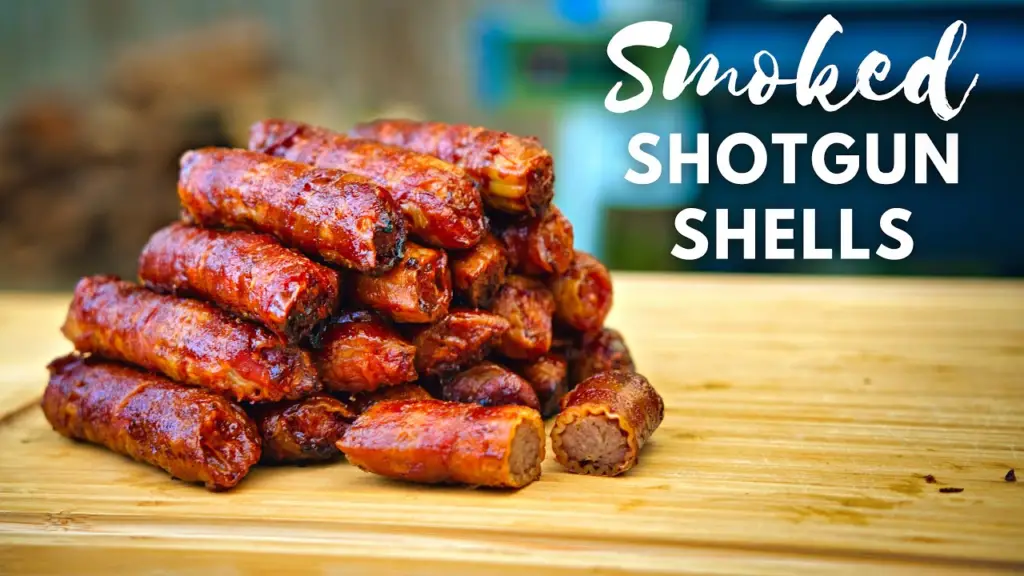 In a world full of piping-hot appetizers, nothing seems more delicious than a cold starter. If you want to try something like this then smoked salmon and cucumber salad in avocado and horseradish cream is your best partner. 
Give your traditional smoked salmon a modern twist. Simply marinate your salmon, then prepare the creams and dice the cucumbers.
After that, show your culinary skills on your serving plate. Spread the smoked salmon, drape the cucumber strips, and neatly spread the creams over it. This salad will refresh your taste buds and soul at the same time. 
How to Cold Smoke Salmon in an Electric Smoker
Fire up your grill and start making these smoked armadillo eggs. If you are thinking about the number of present eggs in your pantry, then hold on! Because in this recipe neither armadillos are required nor eggs. 
Armadillo eggs are the treat from Texas BBQ.
Spicy jalapeño stuffed with cream cheese, covered by sausage, and then wrapped in bacon. To make it more appealing, they are wrapped in bacon, and then BBQ sauce is applied to give them a perfect glaze. Isn't it one of the easy to make pellet smoker appetizers? If your answer is yes! Then try this drool-worthy appetizer today. 
Have you ever thought about why there is so much hype about Korean chicken wings? 
The secret is they have a perfect balance of all the flavors. They are specially made with Korean sauces and when cooked on a pellet grill they give perfect contrast of smoke, spice, sweetness, and crunchiness. 
You need to take out the raw wings from the freezer and let them completely sit with the mixture of sauces, then let them cook slowly.
These wings are the perfect smoked appetizer for weekend dinners or parties. 
Potatoes are the only vegetable that is loved by everyone in any form. Nobody can deny the fact that there is no more wonderful side or appetizer than freshly smoked baked potatoes.
A fully baked potato center with perfectly crisp potato skin feels like heaven and you can easily get this with your pellet grill. 
The recipe is super easy to make. You can prepare it along with your main courses. Just simply throw some seasoned russet potatoes and let them bake in the smoker for two hours.
After that, add your favorite toppings and I can vouch that they will be the yummiest potatoes you ever had.
5 Tips For Baking On A Pellet Grill
There is nothing more appealing than a warm cheesy dip that implores you to find something to dig into. Smoked cream cheese is one of the finest smoky appetizers that can be the center of attention on your party menu. 
All you need is a cold block of cream cheese, seasoned with your favorite rubs, folded in aluminum foil. Leave it on the smoker for a few hours and then boom. You have a deliciously sweet and fiery hot cheesy appetizer on your table with little to no effort. 
Can You Put Aluminum Foil On An Electric Grill?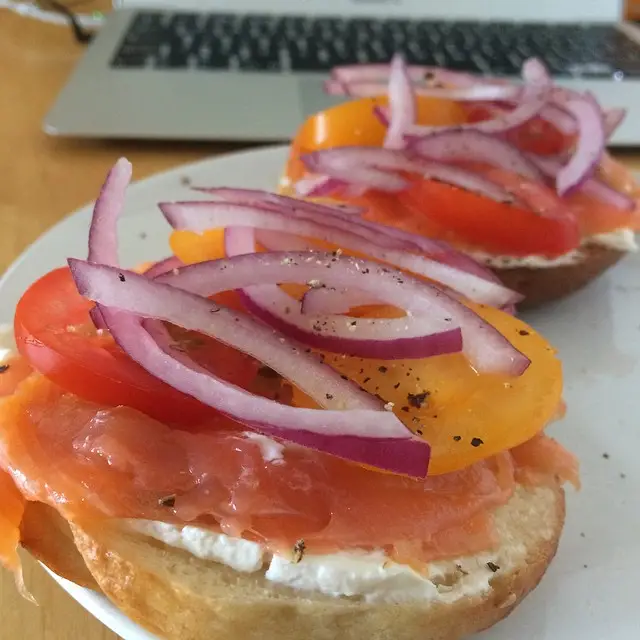 You might have thought that the mozzarella cheese sticks are not an appetizer to be cooked on a pellet grill. But I am here to tell you that this is possible and you should give this a try. 
There's nothing more delicious than oozing cheese, coated in breadcrumbs and smoked until they get a crisp golden color. Pair them up with your favorite sauces.
Cooking it outdoors is fun, and it requires less cleaning up. 
If you're looking for a smoker appetizer away from meat and don't want to sacrifice flavor or convenience. Then look no further than smoked pretzels with beer cheese.
You must have made beer cheese, but try these smoky pretzels are something to die for. So try this pellet grill appetizer today and you will be lost in the cheesy, smokey, and hoppy flavor.  
The perfect combination of smoke and brats makes these little guys irresistible. They can be prepared easily and give a unique natural flavor. 
You just need to grill the German-style bratwurst and wait for the perfect juiciness from the inside, and the outside skin will give you a snap that you will surely love. 
Satisfy your cravings with these smoked mussel bites. These bite-sized mussels are packed with lemon and herb flavors.
On top of that, the smoky flavor can make it a favorite staple at your next party or tailgating event. Just serve them warm with grilled bread and you will remain in awe of this smoked appetizer.
A great way to add some extra flavor to your meal without having to worry about burning anything! These veggies are so juicy, they'll keep people coming back for more.
Grilling vegetables with your favorite seasonings is the simplest way to add some variety to your menu and make it easier on yourself when it comes to cooking.
You can also skew them on woody skewers and serve simple smoky vegetable kabobs. 
Bison is the perfect blend of tenderness and juiciness that makes it an easy choice for burgers, but it's also really delicious when cooked on a pellet grill.
The bison sliders that have been smoked give succulent flavors. Start with grilling bison patties.
Then top them with cheese, and jalapeño peppers. Afterward, serve them on a brioche bun with lettuce, tomato, and onion.
These bison sliders are more flavorful than beef and have low cholesterol levels. So you don't need to compromise your health over taste with this pellet grill appetizer.
This is by far one of our most popular pellet grill snack because everyone loves nachos! You already know that smoked chicken nachos will amaze your guests because of their dazzling appearance and exquisite taste.  
These BBQ chicken nachos are made with fresh chicken breast cutlets smothered in BBQ sauce and topped with cheddar cheese. Spread it on top of the tortilla chips and let them grill until crispy. Then garnish it with sour cream and your favorite sauces. 
Final Words: Pellet Grill Appetizers
Pellet grill snacks are a perfect way to add some flavor and variety to your grilling season. With these tasty treats, you can have a flavorful smoked snack that will allow you to get the most out of your pellet grills. 
We have put forward our little efforts through this article. We hope that these smoked appetizers will savor your taste buds. Happy cooking experience! 
Other Smoker Recipes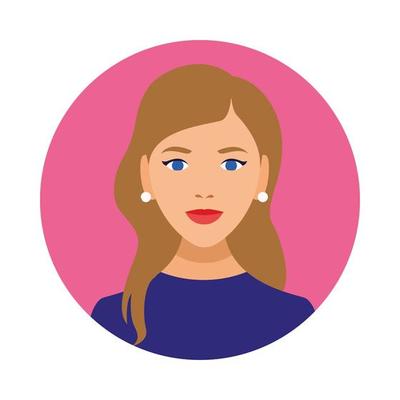 I am a writer, editor, and publisher of Grillcuisines.com – an online blog dedicated to sharing grilling tips, accessories, and recipes to encourage more people to get outside and grill.
I'm off to find out the different types of grill foods, their seasons, and how to conduct outdoor cooking properly. I'll also show you some of my grill-worthy cooking tools & accessories!