When it comes to cookouts, nobody wants to spend the whole day in front of a hot grill.
Now, with Traeger's line of smart grills, you no longer need to worry about it. This grill uses Treager WiFIRE, an app that allows you to control temperature and time.
Traeger Grills have a long-held reputation for being some of the best grills on the market. However, there are some complaints about Traeger Grill Offline.
One of the most common Treager Wifi issues is "How to reset Traeger grill?"
There are a few things that you can do to reset the Traeger WiFire issue. The first thing that you should do is reset the Traeger and wait for it to reboot. If this doesn't work, and the Traeger is still not connecting, then try rebooting your phone or tablet. If this doesn't work, then try uninstalling and reinstalling the app.
This article will answer the question "How to reset Traeger Wifire" in detail and also go over other commonly experienced Treager Wifi issues.
Why Is My Traeger App Not Working (9-STEPS TO FIX TRAEGER APP ISSUES)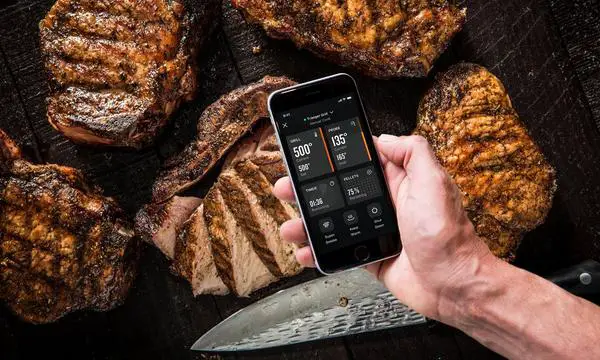 Why Is My Traeger Grill Offline?
Here are the top 5 reasons for Why Traeger grill is offline, with some practical solutions to fix them so you can get back to enjoying your grill again.
How to Use Traeger Meat Probe (6- Steps)
1) You're not connected to the internet
The first reason for Traeger being offline is you are not connected to the internet.
If the grill is connected to the correct WiFi on the controller but does not appear in-app, go to Grill Appears Offline in App. If the grill is connected to a different WiFi network, forget the network and try to pair again.
If you're having trouble connecting your phone to your Traeger pellet grill, try restarting your phone. If still, the Traeger offline, unplug the grill and plug it back in.
How to reset traeger wifire?
Follow the below steps on to reset Traeger WiFire.
1. On the Traeger grill controller go to MENU
2. Tap on WIFI INFORMATION;
3. Then Hold IGNITE for 10-15s. This will reset your WiFi settings and will delete the initial pairing information on most grills and you will be able to start over.
If you need instructions to pair the Traeger grill with wifi, check out the pairing guides provided by Traeger:
If you have lost connection to your grill WiFi or you are unable to pair it, please review the steps in Troubleshooting so that you can reconnect or set it up for the first time.
Here is a detailed article on this Can't Get My Traeger To Connect To WiFi/WiFIRE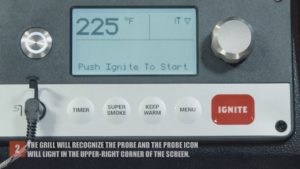 2) How to Reset Traeger Grill
Like every other device, you can factory reset the Traeger Grill to a "factory default" mode through a built-in "Factory Reset" feature.
To find the Factory Reset option, go to Settings and you can find it at the bottom.
— Click "About Grill" and
— Hold the "Ignite Button"
— The Traeger logo should display momentarily.
Now Click on the reset option and you have reset your Traeger to factory reset.
Other Common Issues Why Traeger Is Offline & How They Can Be Resolved
The Traeger WiFi Connection is a new feature that allows you to remotely monitor and control your Traeger grill. The Traeger app is available for both iOS and Android devices.
There are a number of Traeger Wifi issues that can arise when using the Traeger WiFi Connected Grill. These problems can include slow connection speeds, the inability to connect to the grill, and error messages.
1. The WiFi Connection Is Slow
Problem "Traeger offline" usually occurs when the router is too far away from the device you are trying to connect to it.
If this is the case, try moving your router closer to your devices or moving your device closer to your router.
2. The WiFi Connection Is Intermittent
If you experience one of these Traeger WiFi issues, make sure that your devices are connected directly to the router and not through a wireless extension cord or any other type of extension cord.
With so many people using their wifi grills to cook, it leaves the connection open for other devices to piggyback on the wifi signal.
This can lead to intermittent connections and slow speeds. To avoid this, make sure you are close enough to your wifi router or use a booster for an even stronger connection.
3. Traeger Wifire Error message
However, there are some common problems that users may encounter with the app's connection to the grill.
A few of these problems include:
App not connecting to grill
App not showing up on list of devices
App won't connect to WiFi
App won't allow you to turn on/off the grill
Grill Disconnected from the Network
Grill Couldn't Find the Network
Grill Couldn't Connect to the Network
Check these TROUBLESHOOTING STEPS provided by Traeger.
FAQs related to Traeger WiFi Issues
Can you use Traeger grill with 5GHz WiFi?
Like most other smart home devices, this Traeger Wi-Fi grill will only connect to the 2.4GHz frequency band.
It does this because it provides a stronger connection over greater distances than the faster 5GHz band.
The WiFi option on the grill is only able to see 2.4GHz networks and can not see 5GHz bands.
Which Traeger Grills have WiFi/WiFIRE?
The Pro 575 and Pro 780 share the same great features, with an extra special addition. They both come with WiFi which allows you to control them remotely – Here is a complete article on this Which Traeger Grills have WiFi/WiFIRE
How do I update my Traeger firmware?
1. Check your Trager grill's Firmware Version to make sure that it is up do date.
2. If you want to check which version of the grill's firmware you're currently running, go to your controller and search for Menu and then tap About Grill.
3. Check the current Firmware version.
4. Update Your Firmware.
How long does this Traeger WiFi update take?
The configuration update will take up to 24 hours to be applied.
Can you connect 2 phones to the Traeger grill?
If you have multiple devices with the Traeger App installed, they can be used to manage &control the same grill. but, they all need to be signed into the same account. Only one device can operate the grill at a time but you can connect 2 phones to the Trager grill both signed into the same account.
Can multiple people connect to Traeger?
A Traeger Wirefire Account can be accessed across multiple devices and can also monitor multiple connected WiFIRE Controllers.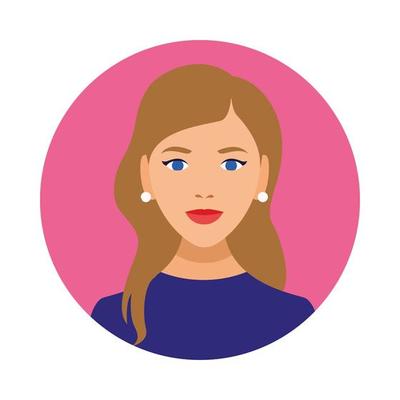 I am a writer, editor, and publisher of Grillcuisines.com – an online blog dedicated to sharing grilling tips, accessories, and recipes to encourage more people to get outside and grill.
I'm off to find out the different types of grill foods, their seasons, and how to conduct outdoor cooking properly. I'll also show you some of my grill-worthy cooking tools & accessories!