Traeger has made WiFi connectivity a standard grill feature and most of the Traeger grills are now WiFi-enabled. This means that you can monitor and control your grill from anywhere in the world as long as you have an internet connection. It also means that you can program your grill to cook at a certain time and temperature.
So which Traeger grills have wifi aka WiFIRE technology as Teager calls it.
In 2017 Traeger introduces WiFIRE in the Timberline series. All Ironwood, Timberline series, Gen 2 Pro Series (Pro 575 and Pro 780), all have WiFIRE technology.
In this article we've compiled a complete list of model numbers, you can easily figure out which Traeger grills have WiFi and which one doesn't.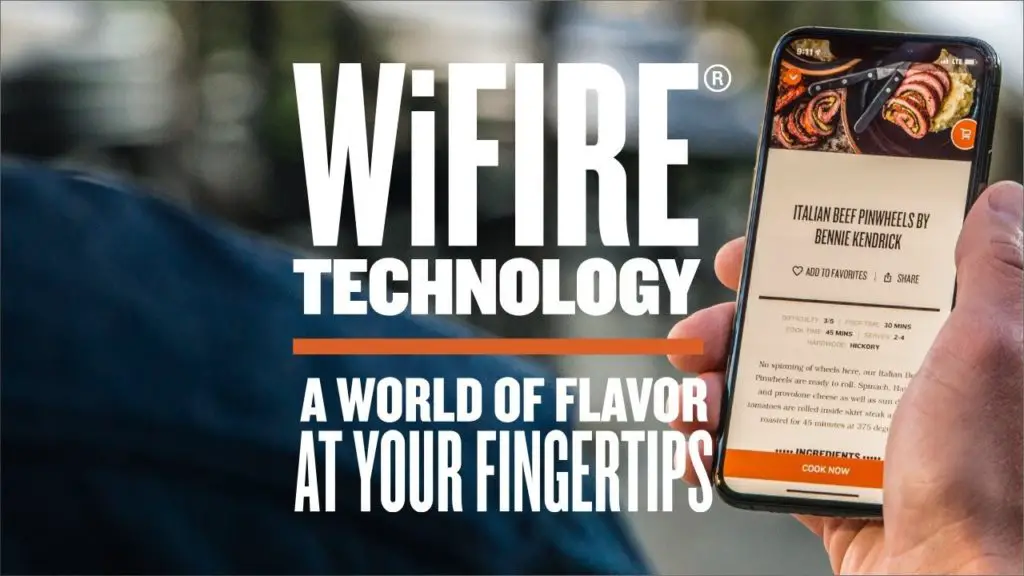 Are Wifi Pellet Grills Worth The Money-A Definitive Guide to the Wifi Pellet Grill
Traeger grills without WiFi/ WiFire Technology
The Traeger grills that don't have WiFire are portable models and earlier generations of grills.
Traeger offers an assortment of portable grills. The Tailgater, Scout, and Ranger are the cheapest models in the Traeger range and have no WiFi/WiFIRE.
Other models of the first generation Pro Series do not have Wi-Fi integration.
The number in Traeger's product names corresponds to the cooking surface area (in square inches) of the grill. None of the original Gen 1 Pro Series grills come with Wi-Fi. For example, Pro 22 and Pro 34 of first-generation have no WiFire technology.
Traeger Grills with Wifi/WiFire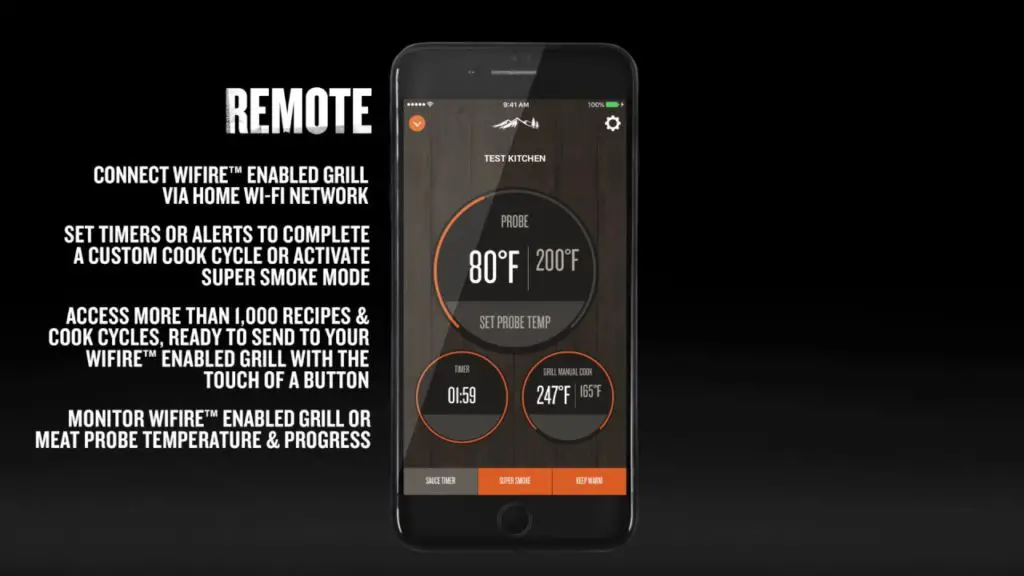 Below is a list of which Traeger grills have wifi connectivity.
Gen 2 Pro Series (Traeger grills with WiFi/WiFIRE)
With Traeger's WiFi enabled grills, you'll be able to connect with the partner app on their website for an improved grilling experience.
The WiFi-enabled Traeger is a great way to make sure that your food is cooked perfectly, without having to be there with the grill all day. With this new technology, it's easier than ever to make sure that you're cooking your food just right!
The second-generation Series Pro models have WiFi capability. The Gen 2 Pro 575 and Pro 780 include WiFi connectivity. You can control and monitor your grill even if you're not at home because it uses remote technology. You can also send recipes from the Traeger app onto the grill.
The new Pro Series line of grills also has the D2 Direct Drive which uses a new fan and auger to ensure that smoke keeps on moving. If the auger encounters a blockage, it can be reversed to clear it. Traeger says that the D2 cutting edge allows for grills to get hotter faster (or TurboTemp) and these new Pro Series models can go up to 450 degrees.
If you've never used a pellet grill or don't really understand what they do, don't worry, I've got an article How Do Wood Pellet Grills Work on them that should clear all this up.
The new Gen 2 Pro 575 and Pro 780 remain at the current Pro Series pricing of $800 and $1,000 respectively. The gen 1 Pro Series non-WiFi models are now lower in price. The Pro 34 is now $750 while the Pro 22 dropped to $650.
Treager Ironwood Series (All WiFIRE)
Traeger, the leading manufacturer of outdoor grills, has the newest line of Traeger grills with WiFi: The Ironwood series. This new line offers a variety of cooking options for mid-tier buyers who want the benefits of WiFire compatibility. The Ironwood 650 and Ironwood 885 have a 10-year warranty and come with an advanced algorithm that "continuously monitors meat temperature and smoke.
Ironwood Series also has the Super Smoke Mode that Timberline is known for. With this mode, you can get extra smoke with just a push of a button. And yes, you can turn it on from the Traeger app.
Ironwood grills have a handy keep warm mode that can kick in if you need it. This is also available on the Timberline. D2 Direct-Drive is available in these models, both of which can cook at temperatures between 165 and 500 degrees. The Ironwood Series are small grills with most of the features of Timberline, albeit at more affordable pricing. The Ironwood 650 is priced around $1,200 and the Ironwood 885 is priced around $1,400.
Treager Timberline Series (Traeger grills with WiFi/WiFIRE)
The Timberline Series is an outdoor fireplace series that debuted in 2017. The Timberline 850 and Timberline1300 are Traeger's WiFi enabled grills. The sizes are still the same as well as the fuel capacity for both units but with the new D2 Direct Drive.
These grills have a new pellet-sensing feature, the appliance knows when the pellets need to be refilled, which means you can focus on other important tasks.
Both Timberline and Ironwood offer Wi-Fi connectivity with features like the Keep Warm and Super Smoke functions on board. With these accessories, the WiFire app is even more of a versatile tool. You can use them to keep your dish at the desired temperature or boost the amount of smoke for that additional smokey tang.
The Timberline series of Traeger is more expensive than the Ironwood and Pro Gen 2 series. The Timberline 850 is priced around $1800 and the Timberline 1300 is around $2000
Wrap Up: Which Treager Grills Have WiFi/WiFIRE
Wireless connectivity is still the most enticing of Traeger's new line of grills.
We have answered the question Which Traeger grills have WiFi? but the company is not the only one on the market that can build a wifi-enabled grill. One example is that both Green Mountain and Rec Tec feature WiFi enabled grills models, with some customization options less expensive than Traeger. I haven't used one of these, but I know you have the option to find a "smart" pellet grill this spring.
FAQS
Whats a difference between WiFi and WiFIRE?
Not really! They are essentially the same thing. They both refer to wireless internet and can be used interchangeably in some cases.
How to connect traeger grill to wifi and download treager app?
To connect your Traeger grill to Wi-Fi, you will need a smartphone or tablet that has the following:
A Traeger Grills App installed
A home Wi-Fi network
The Traeger Grills WiFi app is a free download from the Apple App Store or Google Play Store.
https://play.google.com/store/apps/details?id=com.traegergrills.app&hl=en&gl=US
To connect your grill to the app, you will need to create an account and make sure your grill is connected to a WiFi network.
Ensure that the WiFi on your grill is on and that your login credentials are entered correctly. When you're logged in, just select which of your grills you want to turn on at any given time.
How to Use Traeger WiFIRE App?
The Traeger grill app makes grilling a breeze. You can change the temperature, set a timer, or manage your cook from anywhere.
Trager app provides:
1. WiFIRE Control
The WiFi controller is a handy tool that connects your grill to your smartphone. It's never been easier to monitor your food on a Traeger from the comfort of your couch. Simply open the Traeger App and watch as the smoker cooks with precise temperature controls, precise timing, and an app-exclusive feature called GrillConnect™ which gives you Bluetooth control of up to 100 yards from your grill. Or, adjust the grill's temperature in real-time, from 130-500 degrees Fahrenheit.
2. GrillGuide
Introducing the latest GrillGuide technology. With this cutting-edge, WiFIRE enabled grill controller, you can download hundreds of recipes straight to your phone and then use the app to navigate the entire cooking process. Grill times, grill temps, and more!
3. Timer & Temperature
If you are looking for a new grill this summer, look no further than the Traeger WiFIRE.
With the Total Grill Control feature, you can control all aspects of your grill from your mobile phone. It's easy to see what's happening on your grill, even when you're not home. Set custom grilling rules and create custom alerts for anything that may happen to your food. You can check on your meat's progress, set timers and alerts, and even receive notifications right to your phone!