Juicy Blackstone Smash Burger Recipe! This burger is so easy to make and has a perfectly crispy crust.
The Blackstone smash burgers are a crowd favorite and also filling enough for large crowd gatherings. With only one spatula, you can create this delicious meal at medium-high temperature in just 10 minutes over your flat top griddle.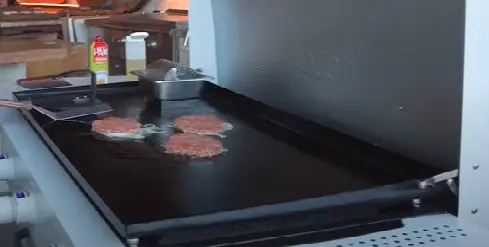 The best Blackstone smash burgers are made with ground beef, but turkey can also be a delicious alternative. I have a classic Reddit approved turkey smash burgers recipe for your Blackstone griddle as well.
What are Smash Burgers?
Smash burgers are fast-food hamburger that are made by smashing a beef patty with a spatula or burger press onto the griddle into a thin patty.
These burgers are made with fresh, never frozen, 100% Angus Beef. Griddles and cast-iron skillets are the way to go when it comes to smashing burgers.
Smash burgers are made by first shaping the ground beef into a ball and then using a cooking utensil like a griddle press or spatula to flatten the ball against the hot griddle surface.
The patty needs to be smashed very thin so that it can sear nicely and the more contact the meat has with the hot griddle. Applying pressure on a burger patty will create more surface area between the meat and the griddle. This will create an awesome flavor due to the Maillard reaction.
It's topped with your choice of cheese and toppings like lettuce, tomato, pickles, onion, or signature smash sauce and American Cheese.
The Classic Smash Burgers on Blackstone
Prep time: 10 minutes
Cook time: 5 minutes
Serves: 2
Blackstone Smash burger recipe's ingredients:
1. One and a half pounds of ground beef (yields 8 balls of beef).
2. Seasonings of your choice.
One and a half teaspoons of salt and a half teaspoon of black pepper. Optionally, you can also use garlic powder and Blackstone griddle burger seasoning as well.
3. Butter for frying
4. Four slices of Cheddar Cheese
5. Four hamburger buns
6. Toppings of your choice.
Tomato slices, shredded iceberg lettuce, shredded onions, pickles, bacon strips, or anything else you like.
7. Sauces of your choice.
Mayonnaise, Mustard sauce, Worcestershire sauce, Hot sauce, or any other smash sauce you may like.
Blackstone Smash Burgers Kit:
My Blackstone smash burgers kit comprises only 3 essentials that you will already have at hand if you own a Blackstone griddle like me.
Spatula: All you basically need is one stainless steel, standard-sized spatula with a rubber handle to flip, press, and create your Blackstone smash burgers.
Burger Press: If you are a Blackstone griddle fan like me, than you might have a burger press in your kit as well. But a spatula will serve you the same function as well.
Scraper: This is a Blackstone griddle cleaning essential, although a spatula can serve the same purpose. Having separate tools for different purposes is helpful.
How to make Smash Burgers On Blackstone

Step 1: The first step in creating my crowd favorite Blackstone smash burgers recipe is dividing ground beef into eight portions.
I like a double patty smash burger recipe, so make sure the portions are fairly consistent. I roll them loosely into balls and refrigerate them while getting my other ingredients ready.
When preparing the meatballs, don't use too much force to pack them; instead, gently roll them so they're easier to smash on the griddle.
Step 2: Next step is to prepare the vegetables. I finely grate the onions to add to my special sauce mix. Iceberg lettuce is great for adding crunch to the Blackstone smash burgers recipe. Finely dice into shredded form. Finally, I prep thinly sliced tomatoes to put into my smash burgers.
Step 3: Next step is to crisp the hamburger buns to a light golden on your Blackstone griddle while it's medium hot. I like to do this step beforehand so as to avoid any beef sticking to the buns. Butter the buns and place them on your Blackstone griddle. This is a great time to start preheating the griddle for the best Blackstone smash burgers.
Step 4: Now I turn the heat on to medium high (approximately 400 degrees) and start cooking the beef patties while the hamburger buns are still brown and crispy.
Step 5: I start off the smash burgers recipe process by spacing out the meat balls on the griddle. These will take up space as they are pressed down so make sure each ball gets ample space to cook.
Now make sure to place a piece of parchment on the balls so as to avoid any meat sticking to the spatula or your burger press. It will grease up your Blackstone griddle in preparation for the juiciest smash burgers on Blackstone.
Step 6: At this point, I season the smashed beef with salt and pepper on one side. The patties will be all juicy and crispy so make sure you scrape them off properly before you flip them.
Now place cheese slice on each of your patties, which will melt it nicely. This melted cheese will be the glue in between both patties for the best Blackstone smash burgers.
Step 7: The final step is to create the Blackstone smash burgers. I start off by spreading some sauce on the bottom buns, then I place the lettuce for that extra crunch and then a couple of tomato slices.
Add the double, juicy patties at the top and cover it with the top bun.
For the craftiest and most bespoke of burger enthusiasts, two patties per burger is the way to go. This can give you twice the flavor and a juicy burger in every bite.
I like to wrap my Blackstone smash burgers in parchment squares to keep them intact.
What temperature to cook smash burgers on a Blackstone griddle?
A common question here is what is the ideal temperature for making a smash burger on Blackstone griddle? The best technique to achieve your desired crust and sear is by cooking them over a higher heat.
The optimal temperature for cooking smash burgers on a Blackstone griddle is 400 degrees approximately (medium-high heat). For the Blackstone heating zone, check this.
How long to cook smash burgers on Blackstone?
The cold patties take about two to three minutes to get charred on both sides, depending upon the temperature of the griddle.
First cook for one and a half minutes on one side and spend the other minute cooking the other side of the patty.
How to make Juicy Blackstone smash burgers?
The juiciest smash burgers are made with high-quality ground beef. Make sure the meat you use is 80% lean and 20% fat to create the perfect patty, which is also thin and juicy enough for your smash burgers.
If you are a burger person like me, then the above mentioned thin and juicy Blackstone smash burger recipe is going to be a hit for you.
Always cook parties at high temperatures. The fast, even cooking on the griddle, ensures that the burgers remain juicy. In cold ground beef, the facts are solid, which means that it's important to cook them quickly in order to maintain their juiciness.
Blackstone Smash Burger Sauce
No Smashburger is complete without its signature smash sauce! It's a nice alternative to ketchup and other sauces because it's creamier and has more flavor. The heat from the sauce pairs well with the crispy patty on their burger.
Smash Sauce is a simple sauce that uses mayonnaise and mustard, adding in some dill pickles and pickle juice to create more of a tang.
To complete the sauce, add a splash of vegetable oil: it helps bring all the elements together and makes it taste even better. Then, chill in the fridge for at least four hours to let those flavors really mix together.
Tips for Making Smash Burgers on Blackstone Griddle
When you put your patties on the griddle, put parchment paper in between the burger and the griddle press to keep it from sticking. The parchment paper is non-stick, so it'll prevent a mess and make it easier to clean up when you're done cooking!
When preparing the meatballs, don't use too much force to pack them; instead, gently roll them so they're easier to smash on the griddle.
Smash Burgers cook quick, so make any cooked toppings like sauteed jalapenos, onion, mushrooms before cooking the burgers.
Add some butter to your buns, you can use a butter wheel. Place the bun spread side down on the griddle. Once it gets lightly browned or toasted, remove it from the griddle. This will give bun a crispy buttery flavor.
Toppings For Blackstoen Griddle Smash Burger
Cheese (Cheddar, American,pepper jack, swiss)
Ketchup
Avocado
Tomato slices
Shredded iceberg lettuce
Onions
Pickles
Bacon strips
Cucumber
Fried egg
Sautéed jalapenos
Sauteed Onions
Sauteed Bell pepper
Wrap Up:
The taste, texture, and simplicity of a smash burger cooked on a Blackstone griddle are something you should experience firsthand.
There are unlimited combinations of ingredients you can use to customize your smash burger, and there's no right or wrong way. Make them your own by experimenting with all the tasty toppings and seasonings!
More Blackstone Griddle Recipes:
7 Best Blackstone Griddle Cookbook 2022 (Our top Pick)
8 Best Keto Blackstone Recipes (Low carb)
12 OF THE BEST BLACKSTONE RECIPES TO TRY THIS YEAR
5 Best Blackstone Breakfast Recipes
Blackstone Toad In A Hole Recipe
Hash Browns On Blackstone Griddle
Authentic Blackstone Philly Cheesesteak Recipe (Keto Friendly)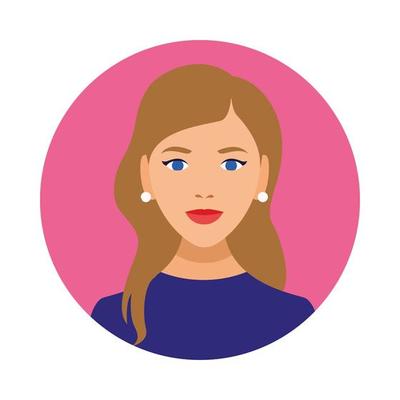 I am a writer, editor, and publisher of Grillcuisines.com – an online blog dedicated to sharing grilling tips, accessories, and recipes to encourage more people to get outside and grill.
I'm off to find out the different types of grill foods, their seasons, and how to conduct outdoor cooking properly. I'll also show you some of my grill-worthy cooking tools & accessories!