Get ready for the best Pitboss smoker recipes and make this summer season one you do not want to forget.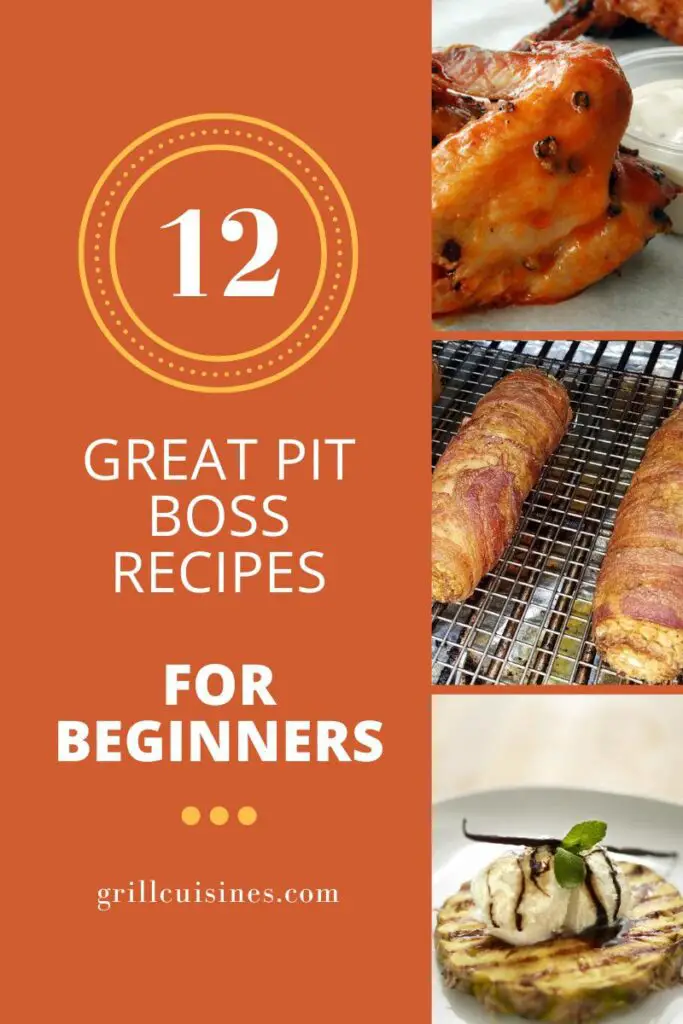 Whether you're looking for Texas-style smoked beef brisket, Smoked Rib eye steak, or grilled chicken wings, this guide covers more smoke recipes than in your mind.
Even if you are a vegan or a meat lover, you can still make grilled mac n cheese, salsa dip for your nachos, or smoked corn on the cob for yourself.
So put up the wood chips, prepare your pit boss pellet smoker, and set it in the backyard for some amazing cookout dinners this season with these pit boss recipes!
Related > > Pit boss Uneven Heat
5 Reasons Why Pit Boss Auger Jam? [SOLUTIONS]
Pit Boss Smoke Coming Out of Hopper
Pellet Grill Accessories You Need To Cook Food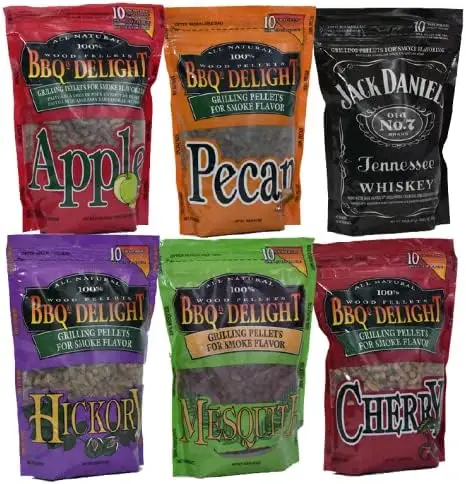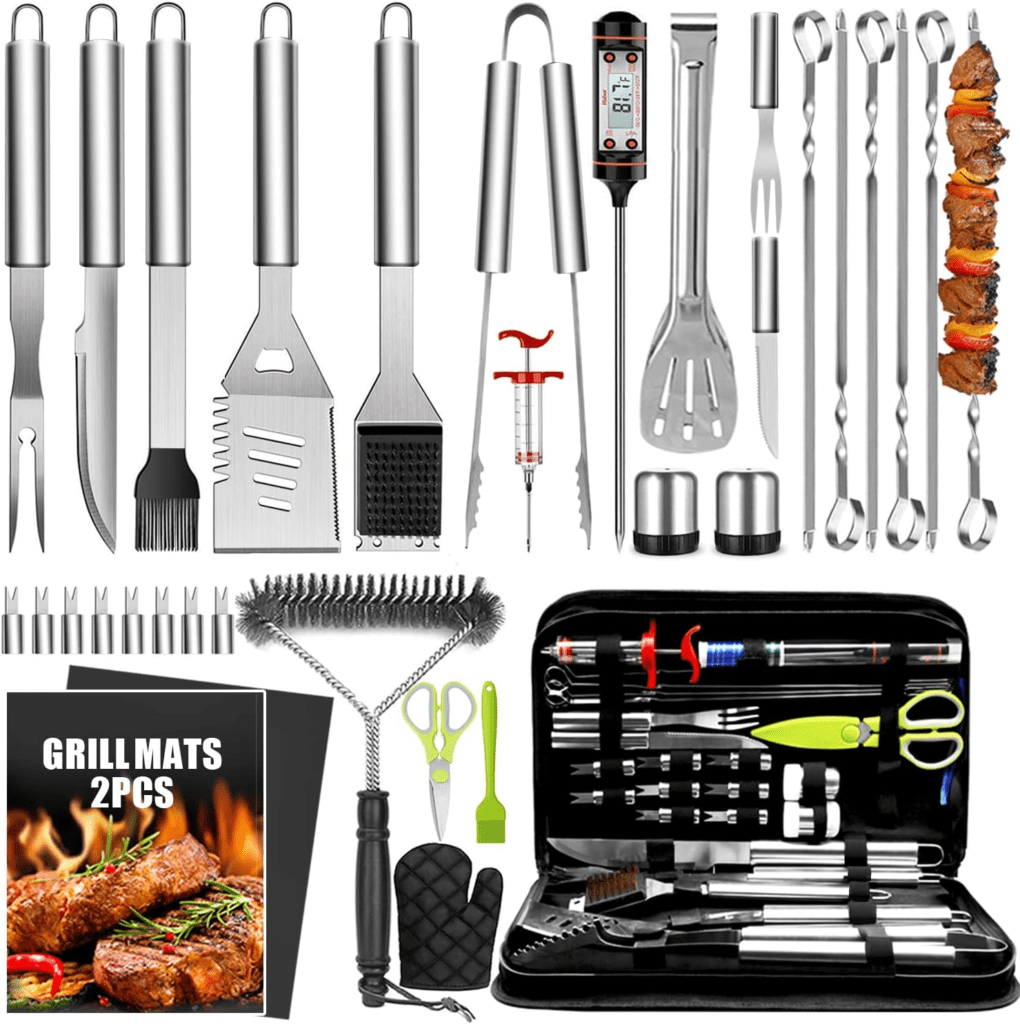 3- Silicone Smoker Oven Gloves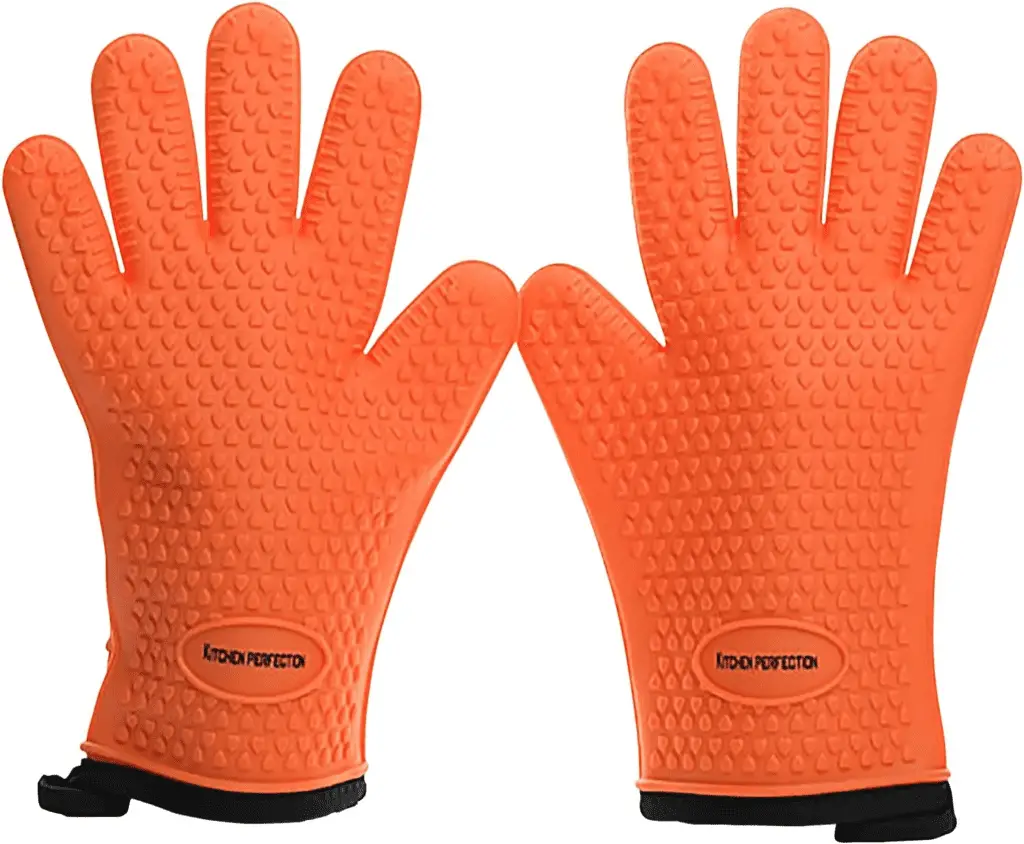 12 Best Pit Boss Recipes For Beginners
Here is our top picks for pit boss pellet grill recipes.
1. Smoked Ribeye Beef Steak Served with Baked Potatoes – Pit boss Recipes Steak
Smoking meats is not only a treat for our taste buds but health, too. That is why it is preferred over any other meat-cooking process.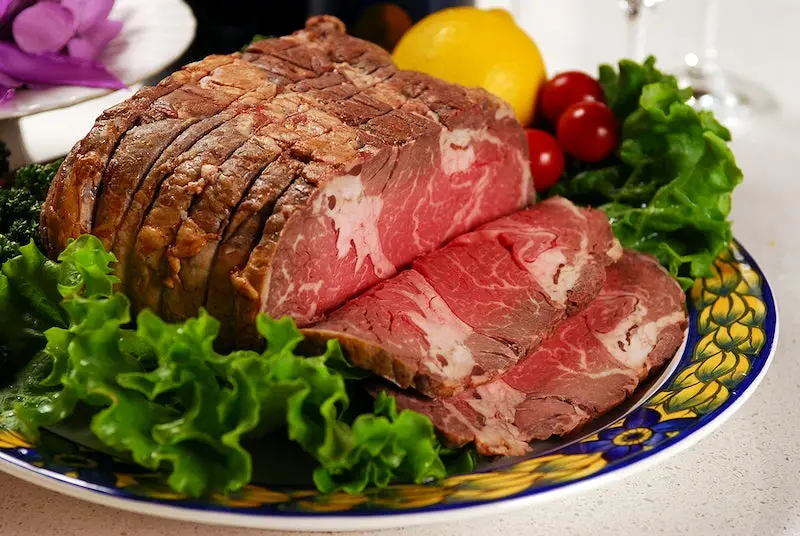 While it avoids grease and oil, it adds a deep smoky flavor to the steak. Follow this recipe to have the most scrumptious rib-eye steak.
Prep time:
Cook time: 60 minutes
Ingredients:
1-inch thick rib eye steak
1 tsp salt
1 tsp black pepper
⅓ cup melted butter
Recipe:
Prepare the rib-eye steak. If you're using a refrigerated one, take it out of the fridge an hour before cooking. Let it come to room temperature.
Meanwhile, preheat the smoker to 180 degrees F. Add hickory wood chips at the base.
Keep the seasoning simple to preserve the natural flavor of beef. So go for black pepper and salt. Add garlic powder if you want extra flavor.
Place the steak on the smoker pellet grill. Avoid sear racks. If you want sear marks, do it at the end.
Cook it for 20 minutes without flipping the side. It doesn't allow a consistent flow of temperature inside the meat. Apply butter on the other side before flipping it.
Check the internal temperature of the steak if you have a thermometer. Remove it from the smoker if it reaches 115-120 degrees F. Cover it with foil and let it rest.
Now it's time to get the perfect looking steak. Get the sear marks by raising the temperature of the smoker to 500 degrees.
Remove them immediately when you get your desired marks. Serve it hot with baked potatoes or sauteed veggies.
Bonus tip: Cook the steak slower to avoid tough meat. It can also be done by a quick process, but no one would like to eat steak that is difficult to chew.
The Complete Guide to Cooking a Ribeye on Traeger
 2. Grilled Chicken Wings with Buffalo Sauce – Simple Pit boss Recipes Chicken
Grilled chicken wings are not only a favorite among children but adults also love them.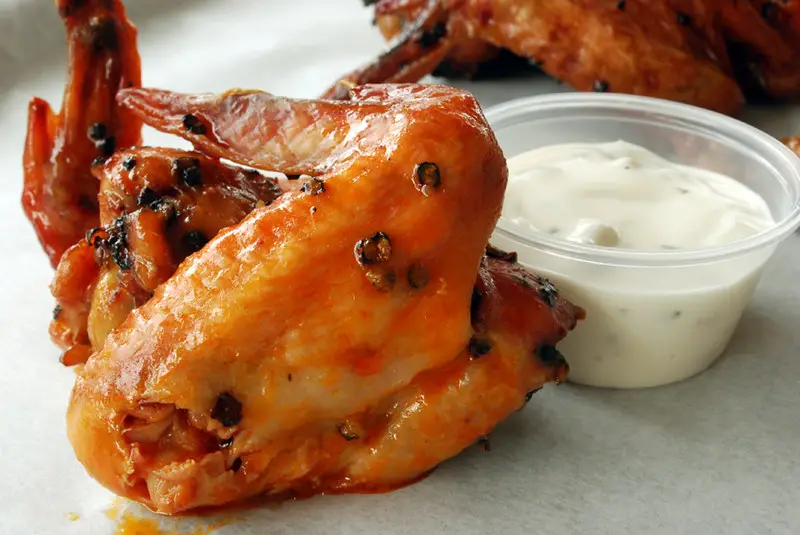 The flavor is doubled with the addition of flavorsome sauces. And our favorite is homemade buffalo sauce!
Let's make both of them for dinner tonight.
Prep time: 10 minutes
Cook time: 30 minutes
Ingredients:
3 lbs chicken wings
2 tbsp vegetable oil
1 tbsp salt
1 tsp black pepper
For sauce:
½ cup unsalted butter
¾ cup hot sauce
¼ tsp Worcestershire sauce
1 and a half tbsp vinegar
Recipe:
Turn on the Pitboss smoker and preheat the grill to 450 degrees F. Meanwhile, prepare the wings and shift them onto the wing rack.
Sprinkle some salt and pepper on the wings. And then place the rack on the preheated grill.
Cook it for 10 minutes on each side. Your cooking time depends on the size of the wings. So you may check with the fork method whether the meat is done or not.
While the chicken wings are getting grilled, why not prepare buffalo sauce? For this, heat the unsalted butter on low heat and then add other remaining sauces. Don't forget to whisk it continuously. And your sauce is ready!
Now remove the wing rack from the smoker. With the help of a tong, pick up the wings and toss them into homemade buffalo sauce.
Now you can either grill it again or simply serve it with coated buffalo sauce.
Bonus tip: Make sure to place the wings closer to each other. It will ensure consistent heat flow and save you from getting dry chicken wings.
3. Texas-Style Smoked Beef Brisket on Pit Boss – Pit boss Recipes Brisket
How can we forget about the smoky flavor of brisket while talking about pit boss pellet grill recipes? Smoking brisket isn't a hard process. It's just a little length.
Let's have a detailed look at this Texas Smoked Brisket recipe.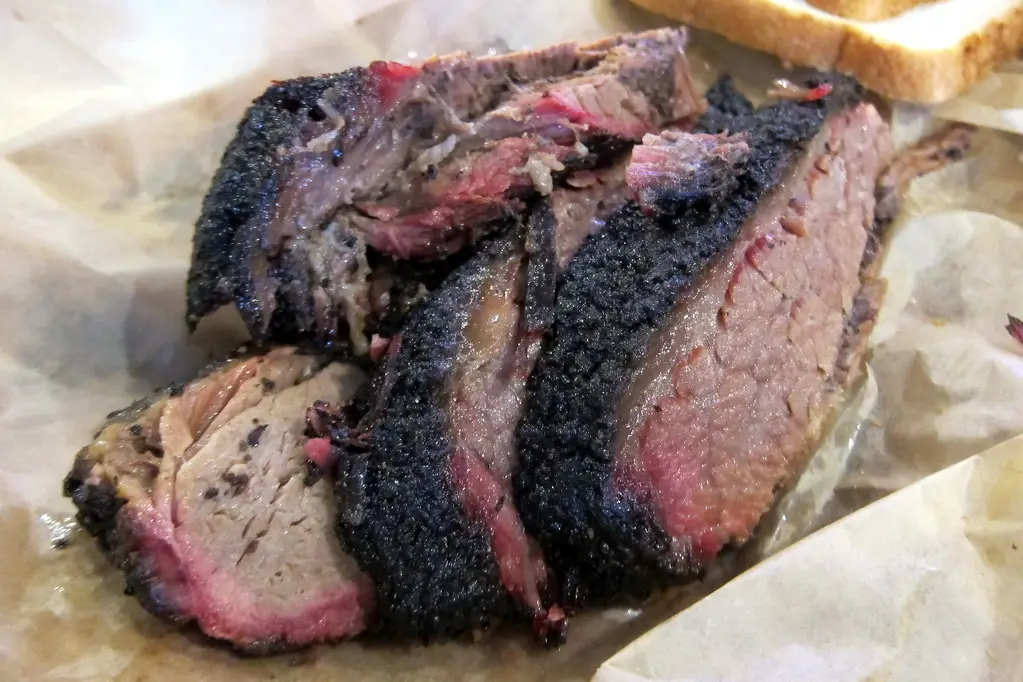 Prep time: 30 minutes
Cook time: 10 hrs
Ingredients:
Whole Brisket 10-12 lbs
¼ cup Salt
¼ cup Pepper
Recipe:
The first step is trimming. Trim the excess fat off the brisket for 10-15 minutes. Meanwhile, turn on the Pitboss wood Pellet Smoker and set it at 225 degrees F.
Prepare wood chips. Use oak wood at the base and mix it with cherry and apple wood.
Now comes the seasoning. Texas-style brisket only includes salt and pepper seasoning. You can add garlic powder to add a bit of extra flavor to it.
Face the fat side up and place your freshly seasoned brisket on the grill. Smoke it for straight 8-10 hours. Ensure a consistent flow of heat at this moment so that the meat cooks evenly.
Note that the slower you cook brisket, the better it will taste in the end. When the internal temperature of the brisket reaches between 170-190 degrees F, remove it from the smoker. You can check the internal temp through a meat thermometer if you have it.
Here comes the most important process that is responsible for getting a perfect bark on the brisket while retaining juices in the meat. Wrapping the brisket. We suggest using butcher paper instead of foil. You can additionally wrap a towel around it to completely seal it.
Shift the brisket again to the smoker and let it smoke until the internal temperature reaches up to 195 degrees F.
After that, let it rest in a cooler for two hours at least. Resting will not only caramelize the brisket but make it soft from the inside perfect for smooth slicing.
Slice it against the grain and serve it to your awaiting guests.
Bonus Tip:  Do not remove the entire fat while trimming the brisket. Leaving ¼ of it will make a succulent brisket.
4. Smoked Corn on the Cob Wrapped in Bacon
Being a vegan, do you think barbecue parties are not your thing? You are wrong!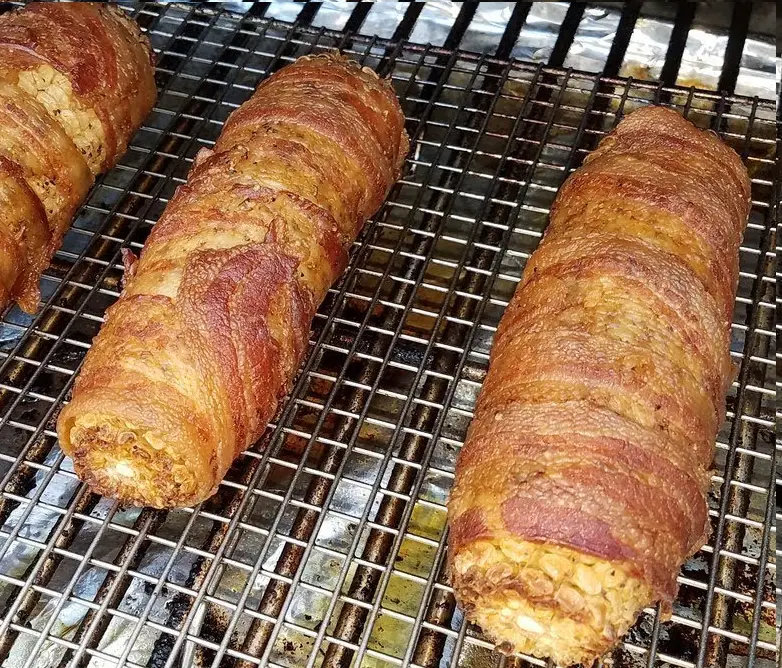 Because you can enjoy the smoky flavor of corn on the cob while meat lovers can wrap bacon on it. It's one of the easiest and quick recipes that is included in our pit boss smoker recipes for beginners. Let's move on to the recipe.
Prep time: 10 minutes
Cook time: 15 minutes
Ingredients:
3 ears of corn
6 slices of bacon
⅓ cup melted butter
½ tsp black pepper
½ tsp salt
⅓ tsp cayenne powder
⅓ tsp chili powder
Recipe:
Turn on the smoker and preheat to 400 degrees F. Meanwhile, clean the husk and silk off the corn. Cut the ears into half, making 6 corn on the cob.
Take melted butter in a bowl and add other spices to it. Mix all the ingredients and brush the mixture on the corn.
If you're not a vegan, wrap it with bacon. Then place it on the grill rack and transfer it to the smoker.
Cook on each side for 5 minutes. Continue cooking until your desired level of golden brown comes.
Bonus tip: Brush it with more butter mixture while cooking to make it more flavorsome.
5. Smoked Turkey with Bbq Rub
We usually avoid grilling the whole turkey because it's so difficult to do so on a Bbq grill. Why not try Pit boss smoker for it? Yes, you can get that traditional holiday turkey with perfect brown skin at home. Let's check out the complete pit boss smoker recipes.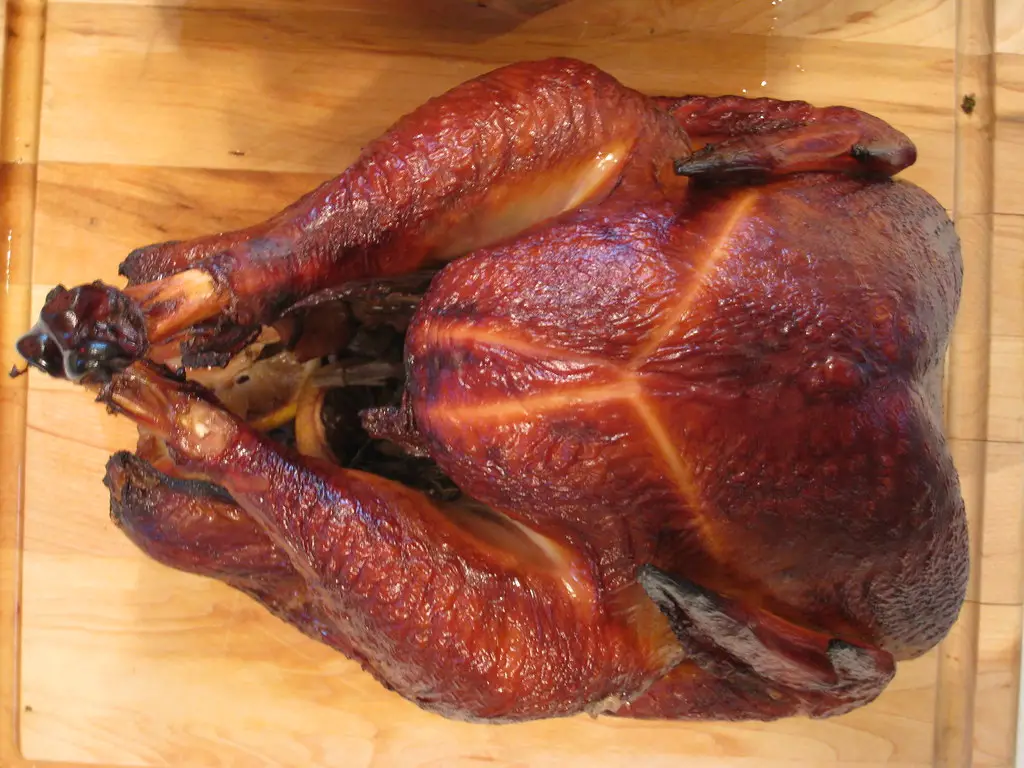 Prep time: 30 minutes
Cook time: 6 hrs
Ingredients:
Turkey brine
12 pounds whole turkey
For Bbq rub:
2 tsp salt
2 tbsp black pepper
2 tbsp brown sugar
1 tbsp paprika
2 tbsp onion powder
2 tbsp garlic powder
2 tbsp chili powder
1 tbsp cayenne powder
Recipe:
Rinse the turkey and set it aside to dry. Turn on the smoker and preheat it to 25 degrees F. Add your choice of wood chips. Applewood or hickory works best.
Brine the turkey with a wet brine method to ensure that the seasoning sticks to the turkey evenly. Pat it dry with a paper towel.
Mix the entire ingredients of the rub. Brush olive oil or vegetable oil on the turkey and then apply Bbq rub to it. Make sure to cover the entire surface.
Place the turkey on a roasting aluminum pan and transfer it to the smoker. Cook the turkey for straight 6 hours or until the internal temperature achieves 165 degrees F.
Dish out the turkey once it's no more pinky and turned into perfect dark brown. Let it rest for at least 20 minutes before having it.
Bonus tip: After half of the cooking process is done, baste the fat drippings on the turkey for retaining juice.
If you are using a pellet smoker like pit boss, Traeger, or z grill, today's recipe will show you how to make the perfect smoked tri-tip.
The technique will be very similar regardless of what type of smoker you use.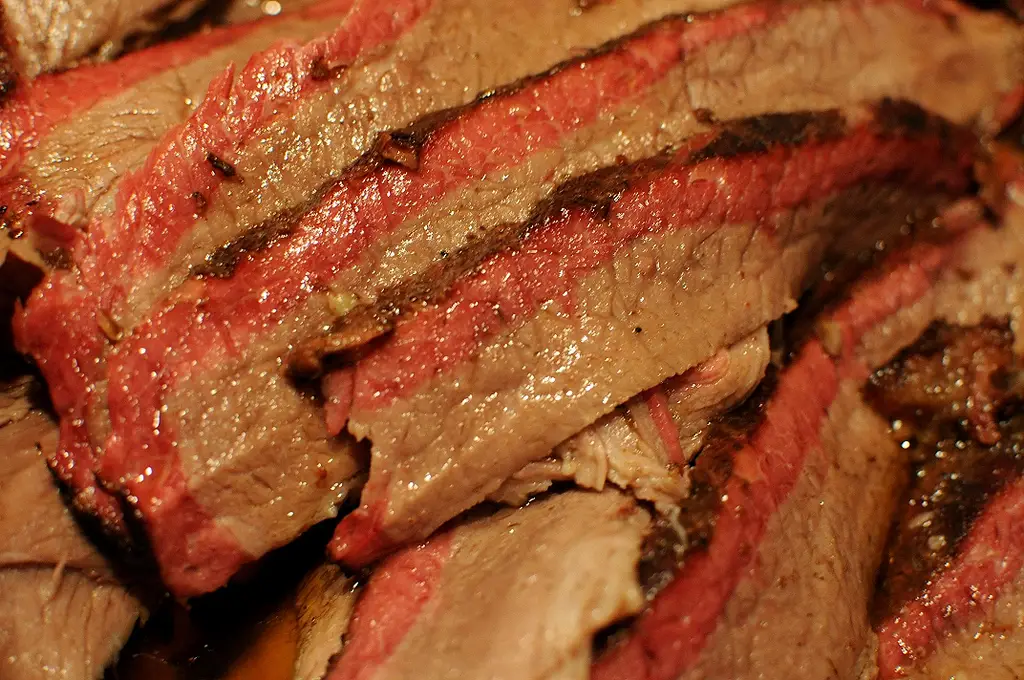 Smoked salmon is one of the perfect pit boss smoker recipes with a sweet and smoky flavor.
It's lighter than other proteins like brisket or ribs, but is varied in texture.
Using it with flavors of honey, soy, and ginger gives a unique dish that can be made quick & easy on a pellet grill.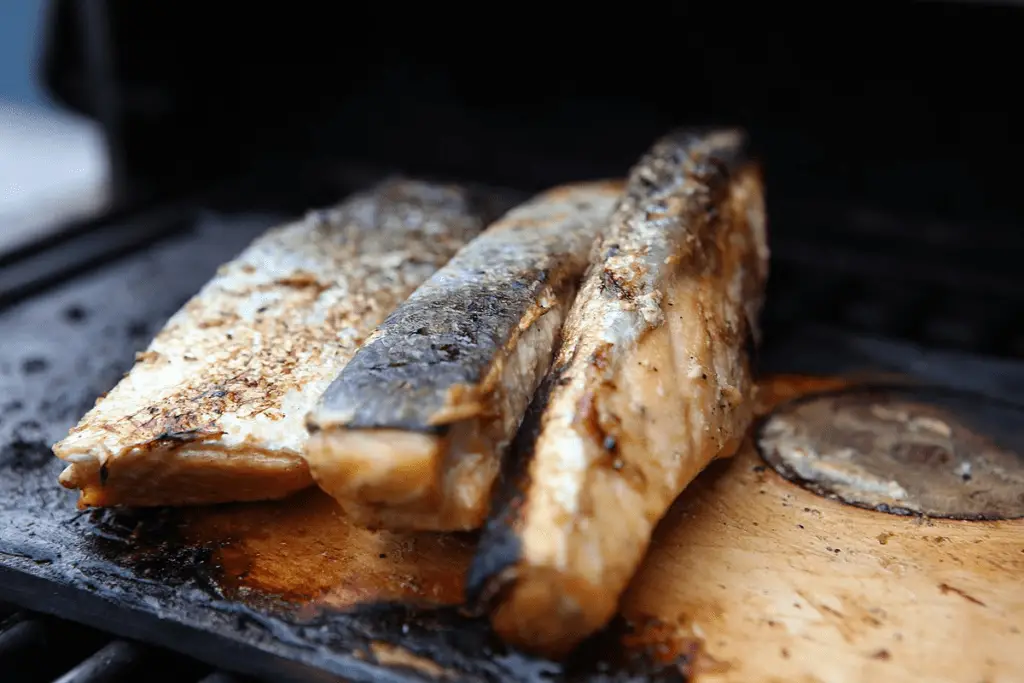 Smoked desserts are usually made by grilling fruit in a smoker longer than normal. The process is what gives the dessert its flavor, texture, and color.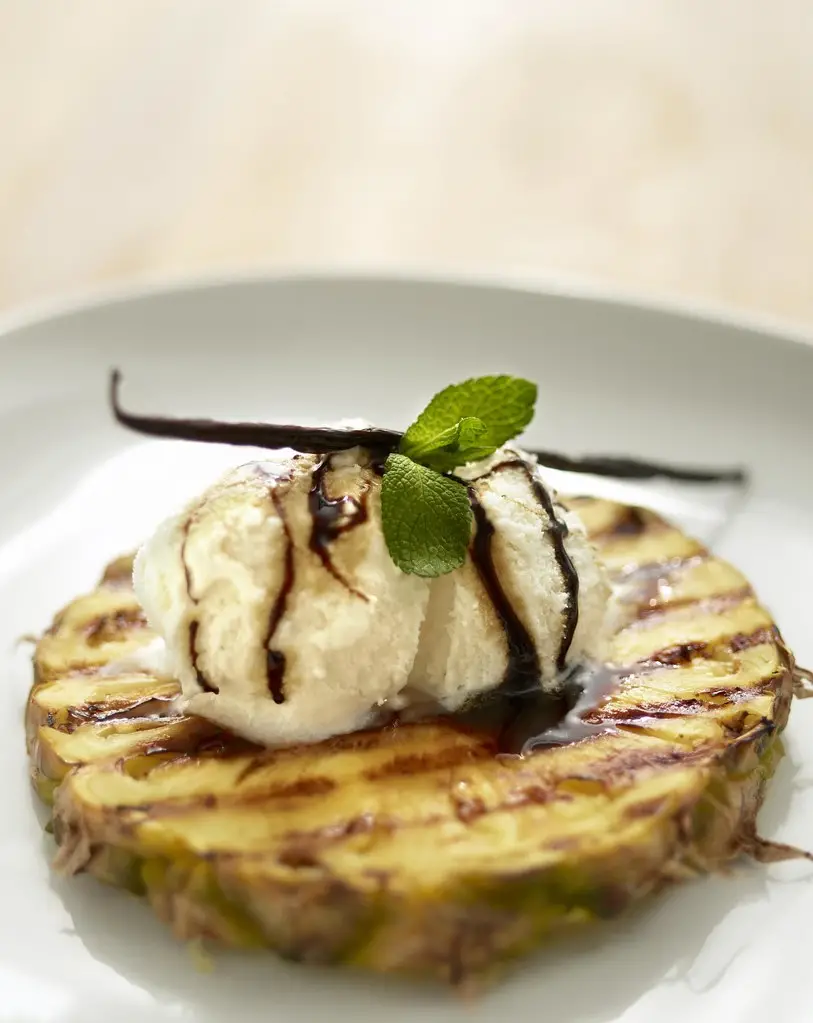 It's not hard to do while you are eating the main meal that you just cooked in your pellet smoker like the pit boss or Traeger Pellet smoker.
Smoking "Pumpkin Pie" on a pit boss or traeger pellet smoker might sound a bit strange, but once you try it, you may fall in love with it.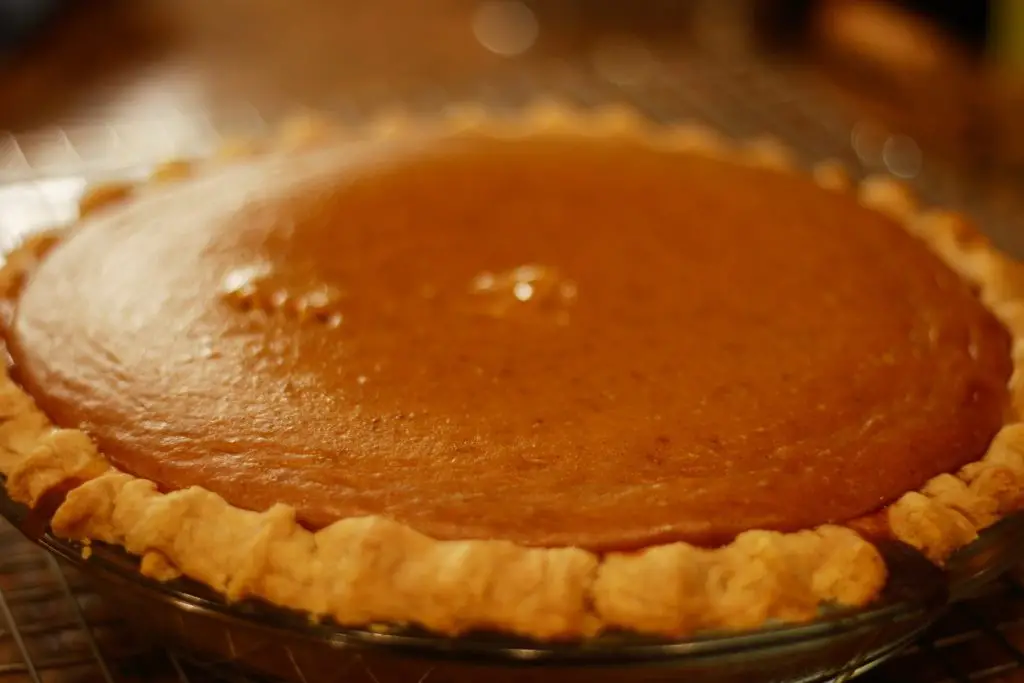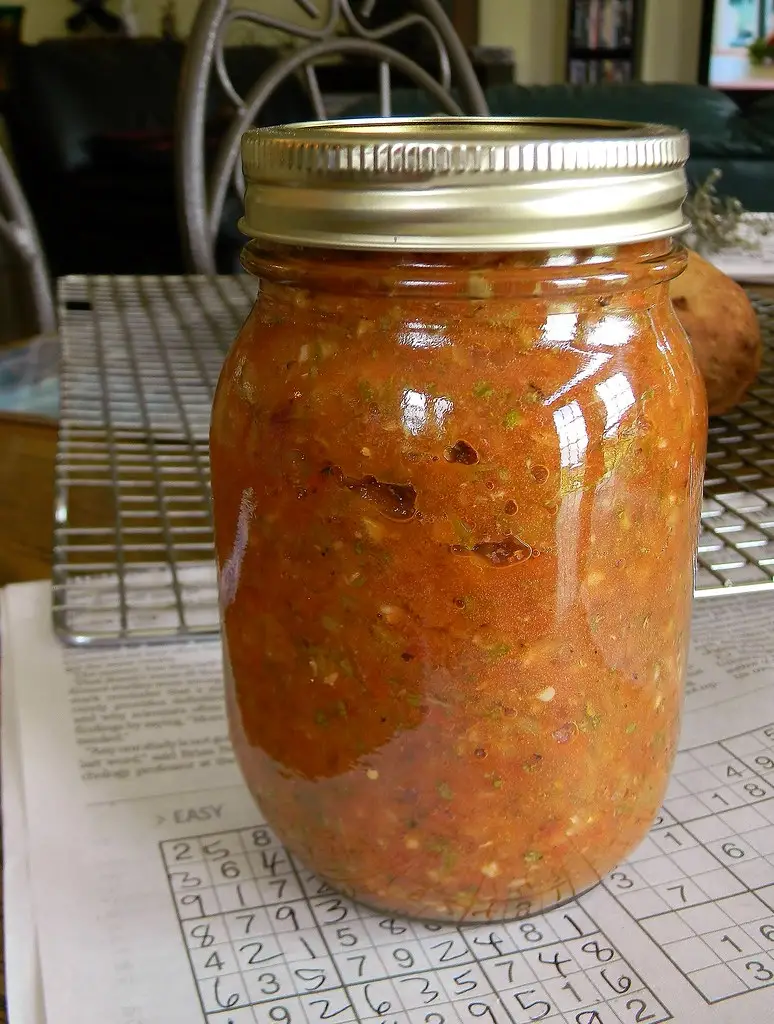 This smoked blueberry crisp is the perfect smoked dessert for any occasion. It can be done in any pellet grill like Pit boss or Traeger.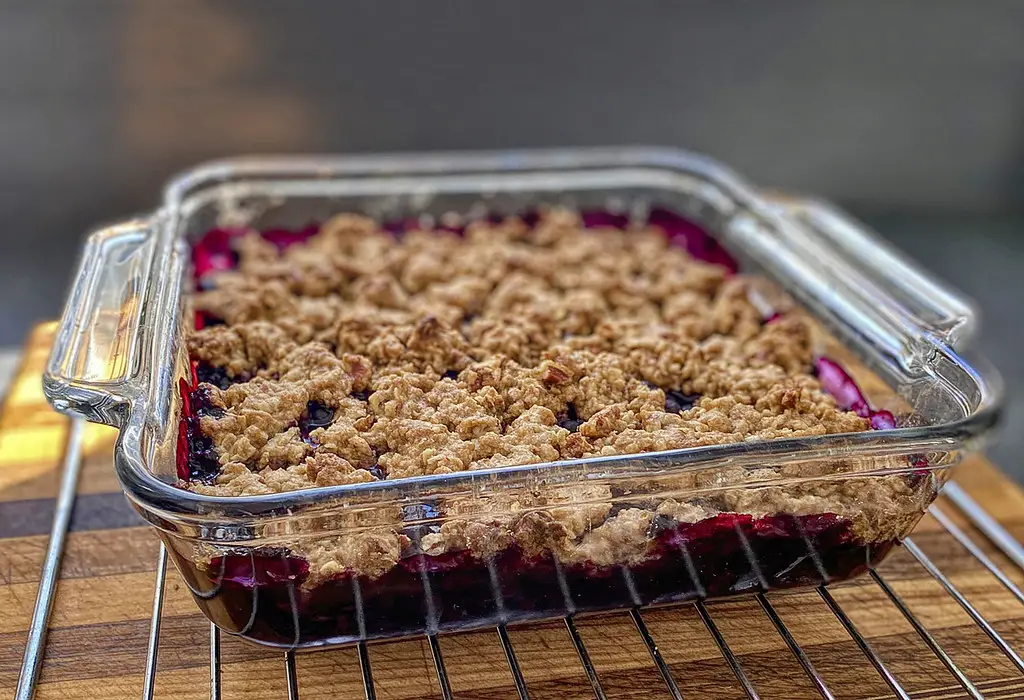 Final words
So are you ready to enjoy your cookout dinners in the backyard while smoking your favorite cuisines? With these easy peasy Pit boss smoker recipes, anyone could smoke perfectly, even if they are new to it. You can take assistance from the best pitboss smoker accessories to make smoking easier.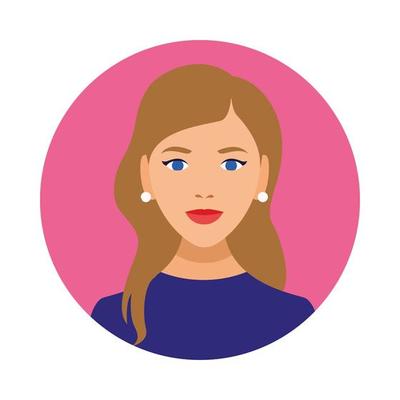 I am a writer, editor, and publisher of Grillcuisines.com – an online blog dedicated to sharing grilling tips, accessories, and recipes to encourage more people to get outside and grill.
I'm off to find out the different types of grill foods, their seasons, and how to conduct outdoor cooking properly. I'll also show you some of my grill-worthy cooking tools & accessories!