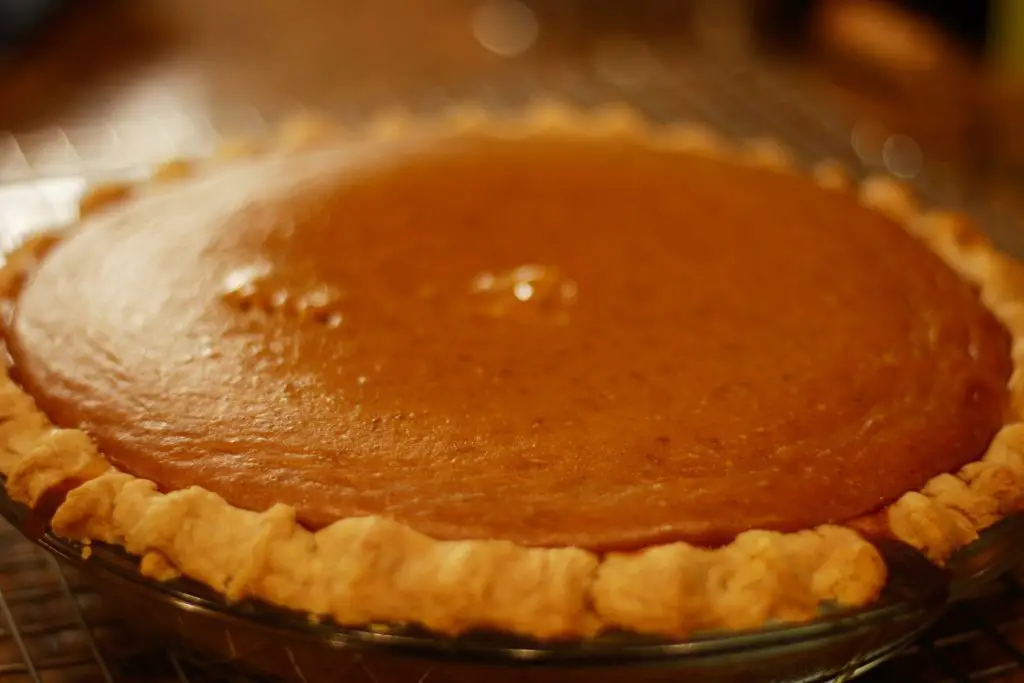 Smoking Pumpkin Pie may sound a little weird. But after you try it, it could just become one of your favorite things to smoke.
The smoked pumpkin pie is usually made with sweetened condensed milk and eggs, which are then baked in a pellet smoker with smoked pellet until the filling becomes firm. The crust can be made from either graham crackers or regular flour and butter.
Pumpkin pies are usually served cold or at room temperature with whip cream, but if you want something warm, you can try smoked pumpkin sauce!
This smoked pumpkin pie recipe from scratch is one of the easiest and most delicious recipes you can make for Thanksgiving. It's a perfect dessert to bring to any Thanksgiving party and would be a perfect dessert after a delicious meal of Smoked Turkey.
Smoked Pumpkin Pie Recipe: Delicious Fall Treat
Pumpkin pie is a classic American dessert, so it would be a shame not to have it on your Thanksgiving table. Have you ever tried making tasty, mouthwatering desserts in your smoker?
A great idea would be to fire up the smoker and make some smoked pumpkin pies. I can help guide you through the whole process and make sure you don't mess anything up.
If you are looking for a pellet grill here is a list of the 7 Best Small Pellet Grill For Apartments
Smoked pumpkin pie is easy to make.
There are two ways to make a pie crust: premade or from scratch.
The premade pie crusts require no effort and only take minutes to put together, but the crusts from scratch are tastier and more satisfying.
It's my personal preference to use a refrigerated pie crust. Like I said earlier, I like shortcuts and want to make things easier on myself.
Again, whatever you're more comfortable with is totally fine. If you have a favorite pie crust that you would like to use, feel free to do so.
You can use Keebler Graham Cracker Ready Pie Crust for a healthier option, or you can use Gluten Free Pie Crust.
Things You Need for Making Smoked Pumpkin Pie
To make a pumpkin pie from scratch you need the below ingredients.
SMOKED PUMPKIN PIE FILLING INGREDIENTS
Pumpkin:
The main ingredient of a pellet grill pumpkin pie is, of course, pumpkin. Pie pumpkins aren't just for pies. You can use them for soups, sauces, and even baking bread.
There are two ways for this. You can either make your own pumpkin puree or use the canned pumpkin puree version.
It can be hard to find time to cook while you are busy with work.
If you are one of the many people that want to enjoy a warm, pumpkin pie this season but don't have time to make it yourself, canned pumpkin puree is the perfect solution.
You should be sure to look for puréed pumpkin, not pumpkin pie filling. Pumpkin pie filling is already mixed with spices, sugar, and other ingredients
Sugars:
Use a mixture of white and brown sugars. The white sugar gives the pie that sweet taste, while the brown sugar adds rich molasses notes.
Condensed milk:
Eggs:
Pumpkin pie is just like a custard pie made with four eggs, milk, and water in which the pumpkin puree is just one of the ingredients.
The other three ingredients make up the egg-based custard that gives this dessert its unique flavor and texture.
Spices: You can use the pumpkin spice you already have on hand or combine ground cinnamon, cloves, ginger, and freshly grated nutmeg to make your own pumpkin spice at home. It's more convenient to buy it in bulk and freeze it for later use.
Ground nutmeg can be found in the spice aisle of most grocery stores, but whole nutmeg is a much more flavorful option.
Not only does it release its natural flavor more, but it's also cheaper and more environmentally friendly. You can Grate the nutmeg in a food processor with a zester that allows the seed to release oils while keeping its crunchy texture.
How To Make Smoked Pumpkin Pie On Pellet Grill
This section will provide a step-by-step recipe for making Traeger pumpkin pie. Preparing your pie filling and getting it ready to be cooked on your smoker should take a maximum of ten minutes.
This recipe starts with a crust and homemade filling. The filling includes pumpkin puree, eggs, brown sugar, white sugar, and spices. The final step in this recipe is to top the pie with whipped cream and smoked sea salt flakes.
1- When you're ready to cook, set the Traeger to 325°F and preheat for 15 minutes with the lid closed.
2- You can use charcoal and Hickory pellets in your pellet grill.
Chery or any other fruit flavor pellet will do good with the pumpkin pie recipe.
3- Place your pie crust in a 9″ pie dish, and place it in your smoker for ten minutes. Any dish that goes into the oven can be used in a smoker.
Here is a Definitive Guide to Using Glass Dish In A Pellet Grill/Smoker?
4- While the crust is cooking, mix the pie filling ingredients. After your pie crust has cooked in the smoker for 10 minutes, remove it and pour the filling into it.
5- Now cook the pie for 40 minutes, and you'll be enjoying an incredible pumpkin pie.
Before serving this dish, it is essential to understand that the longer you let it cool, the more flavor will come out.
Letting it cool for two hours is perfect for adding a smokey flavor.
Covering it with a layer of thick, cold ice can help to prevent the pie from cracking.
Serve it with whip cream. I used Lanes Apple Pie seasoning to add a little flavor and some crunch!
There you have it, a perfect Thanksgiving smoked dessert.
HOW TO KNOW WHEN YOUR PUMPKIN PIE IS DONE COOKING
Pumpkin pie should be ready in about an hour. When you make a pudding or custard, it always rises during its cooking time.
When you see that the center is firm, you know that the custard has reached its desired consistency.
If the custard starts to come up toward the edge of the pan, you should take it off of heat and let it cool for a few minutes before continuing.
To test, insert a knife in the center of the custard and then pull it out. You should see that it is clean.
Baking Tips For Smoked Pumpkin Pie Recipe
You don't have to be a professional baker to bake a perfect pie on a pellet grill.
Here are some tips and fun facts about our recipe that will help you create the perfect pie. You can also check 5 Tips For Baking On A Pellet Grill.
Your pie should have a glossy surface, and will still have a little 'wobble' – don't worry, once it's cooled it will have set.
When cooking on a pellet grill, it is advisable to pay attention to where the fire pot is. Because they are the hottest part of your pellet grill. This means that a rapid increase in temperature can easily occur, causing heat damage to your food. Place your pumpkin pie on a higher rack or next to the fire. This way you're able to watch the pie, so that it doesn't get too close to the heat and overcook.
Some smokers will use water pans to increase moisture in the smoke chamber. This can lead to excess condensation, which can add flavor and moisture to your food. However, this is optional and if you want a clean-burned flavor then it is best to leave dry air in the chamber.
Adding spices, beer, or wine to your water pan can add another great layer of flavor to your dish.
More Desserts On Your Traeger Pellet Smoker
Traeger Smoked Chocolate Chip Cookies: Traeger Smoked Chocolate Chip Cookies are a great dessert for the holidays. They are made with high-quality ingredients and have a smokey flavor that is perfect for winter.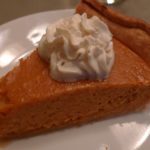 Print Recipe
Smoked Pumpkin Pie Recipe
Learn how to make your own fall inspired smoked pumpkin pies in a new and easy way!
Ingredients
1

Pie crust

15

oz

Pumpkin pie puree

14

oz

Sweetened condensed milk

1 1/2

tsp

Pumpkin pie spice

3

Eggs

1/2

tsp

Salt

1/3

cup

whipped cream for topping
Instructions
Set the Traeger's temperature to 325°F with the lid closed for 15 minutes so it's ready when you are!

Bake your pie crust in a nine-inch pie dish. Place it in a smoker for ten minutes.

Whisk together the condensed milk, egg yolks, pumpkin spice, and salt. Now stir in the pumpkin puree.

After ten minutes the crust has cooked, remove from the smoker and fill with the filling.

Put the pie in the smoker and smoke for 50-60 minutes. The edges of the crust should be golden, and the filling should be firm.

Insert a toothpick into the pie filling 2 inches down from the rim. The toothpick should come out clean.

To enhance the smoked taste, be sure to cool it in the refrigerator for 2 hours before digging in and devouring it.

Slice the pie while it is cold. Top with whipped cream and sprinkle on a pinch of Lanes Apple Pie seasoning.
Notes
To enhance the smoked taste, be sure to cool it in the refrigerator for 2 hours before digging in and devouring it.

Slice the pie while it is cold. Top with whipped cream and sprinkle on a pinch of Lanes Apple Pie seasoning.
This smoked pumpkin pie has a mild smoky flavor and flaky crust. It also has the perfect combination of pumpkin spice and a velvety smooth filling.
This pumpkin pie will blow you away with its flavor; it is strongly recommended that you make it in your smoker.
The pie is so outstanding that the mouthwatering spiciness smell leaves the house smelling incredible.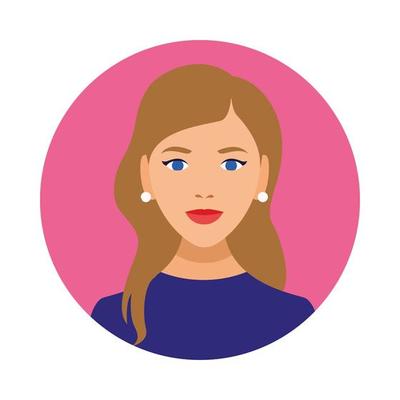 I am a writer, editor, and publisher of Grillcuisines.com – an online blog dedicated to sharing grilling tips, accessories, and recipes to encourage more people to get outside and grill.
I'm off to find out the different types of grill foods, their seasons, and how to conduct outdoor cooking properly. I'll also show you some of my grill-worthy cooking tools & accessories!